The addition of this update is still incomplete,
It will be patched to the game in completed form from July to August.
If you want to enjoy the content to be updated in advance, please play BETA version referring to the following method.
※ In the BETA version, the previous save data is not available.

1. Right click on Steam Library's Lobotomy Corporation and click on Game Properties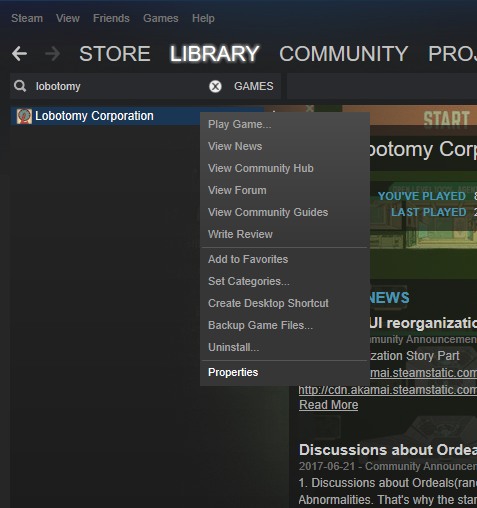 2. Beta tab click on game properties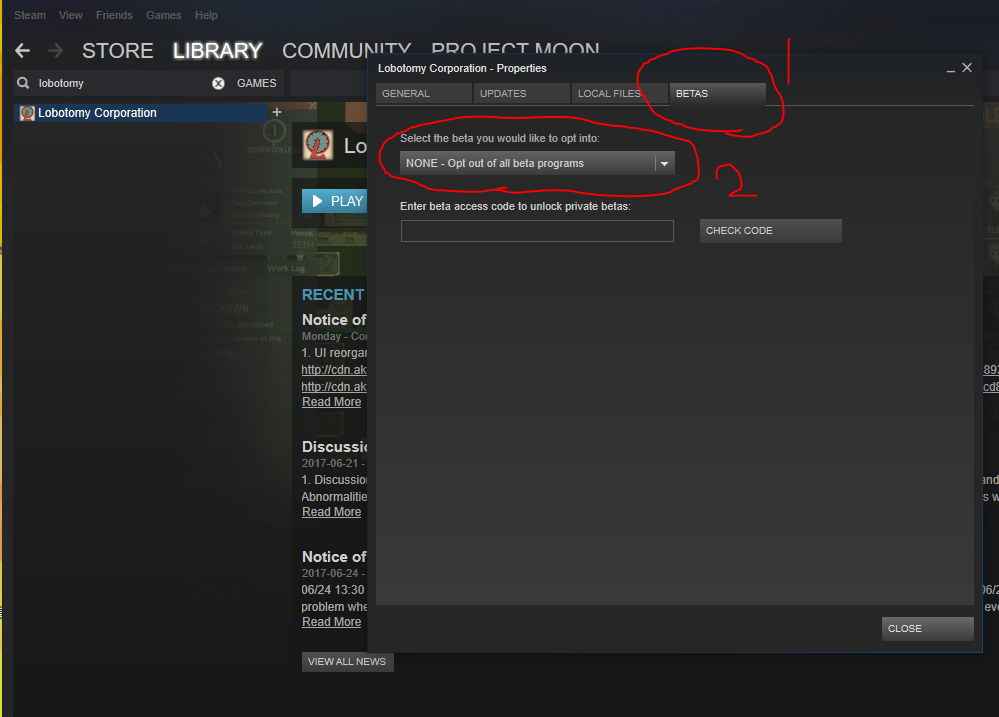 Select 'beta - E.Access' and click Close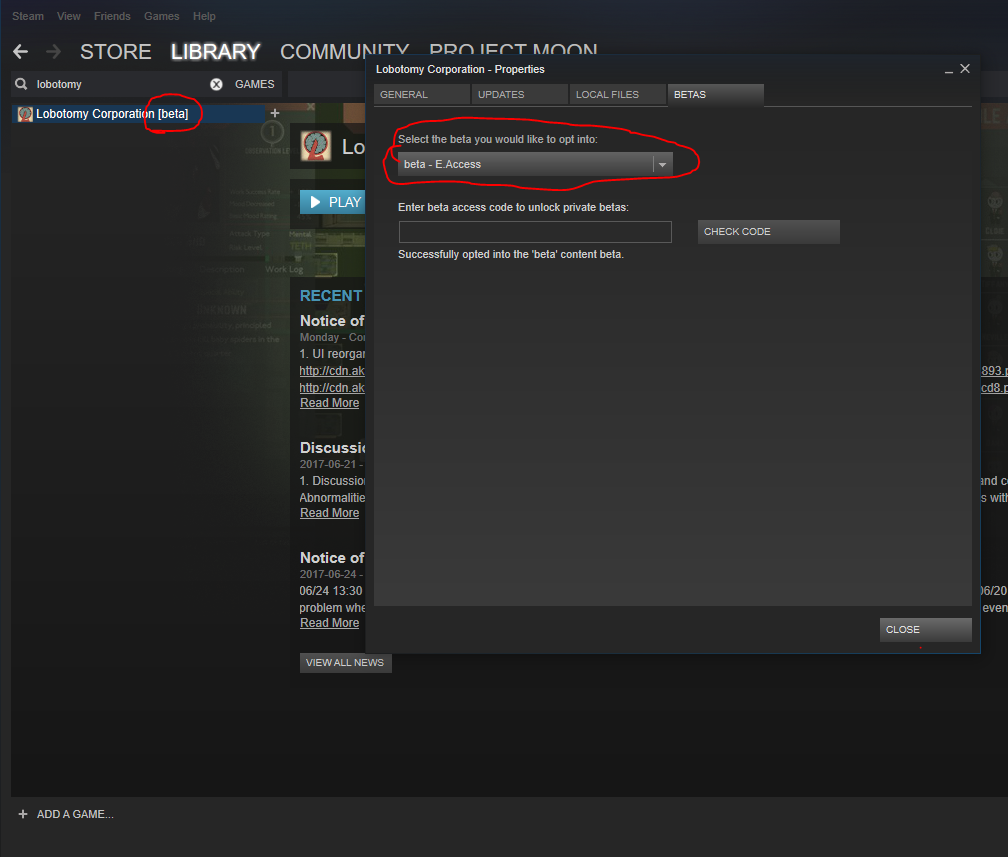 -------------------------------------------------------------------------------------------------------------
Notice Of Update
[Change the story part UI and expand the proportion of the Story Part]
In the future, the Story Part will take up a larger portion of the game than ever before.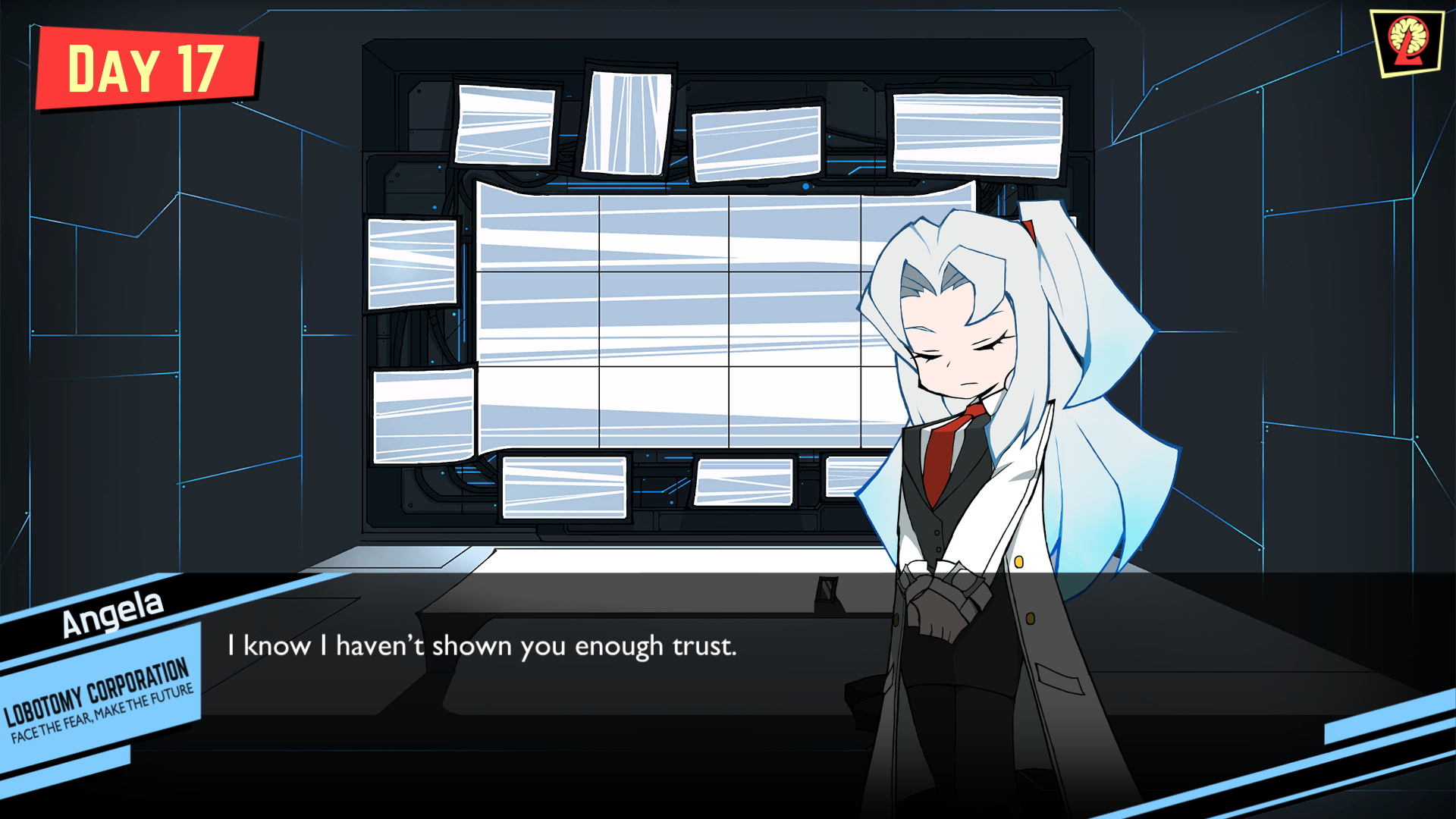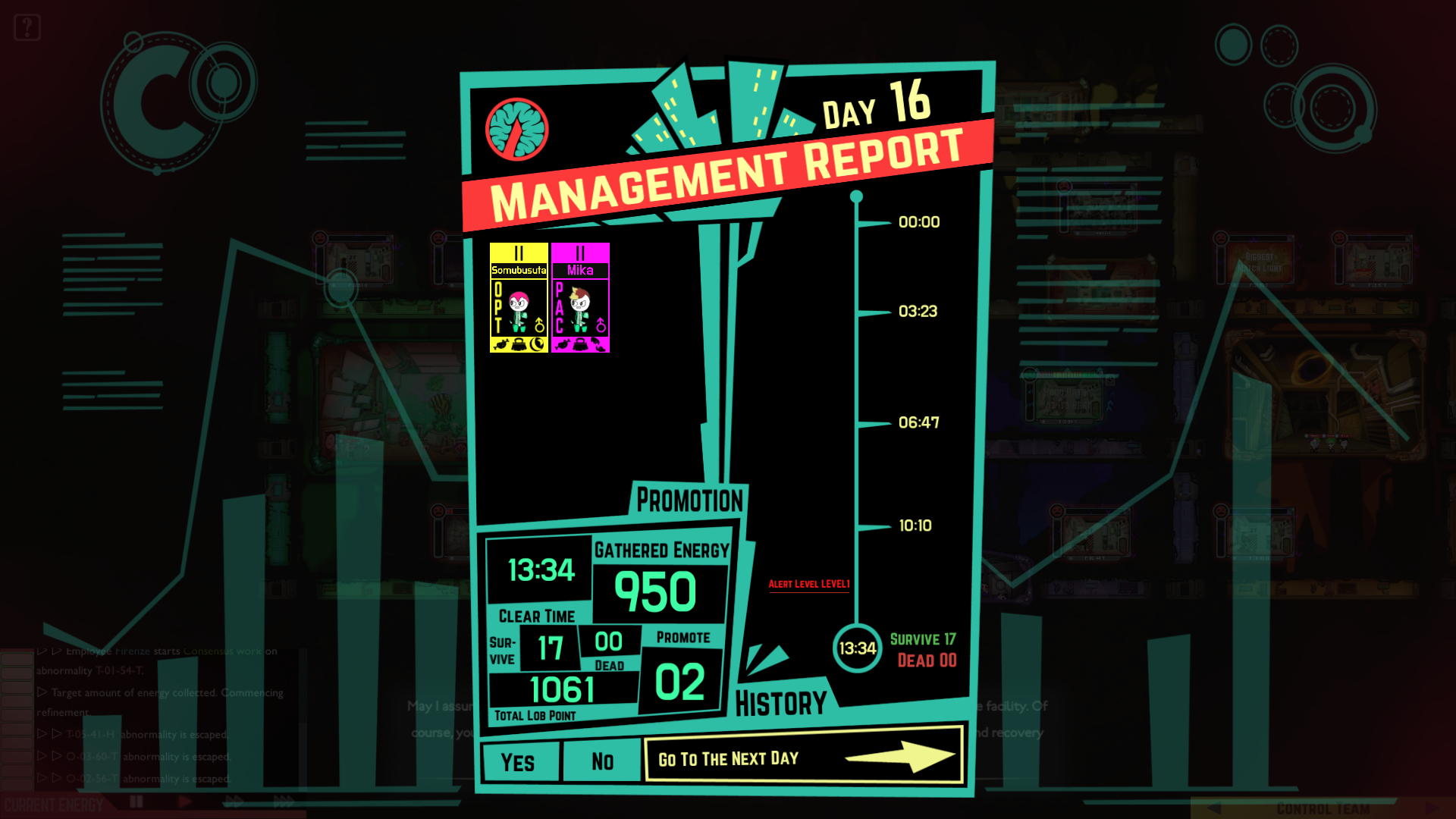 In addition to expanding that part of the story part, the UI and UX of the story part reorganized.
Please refer to the UI tutorial below for this.
[Department 'Sephirah' appeared]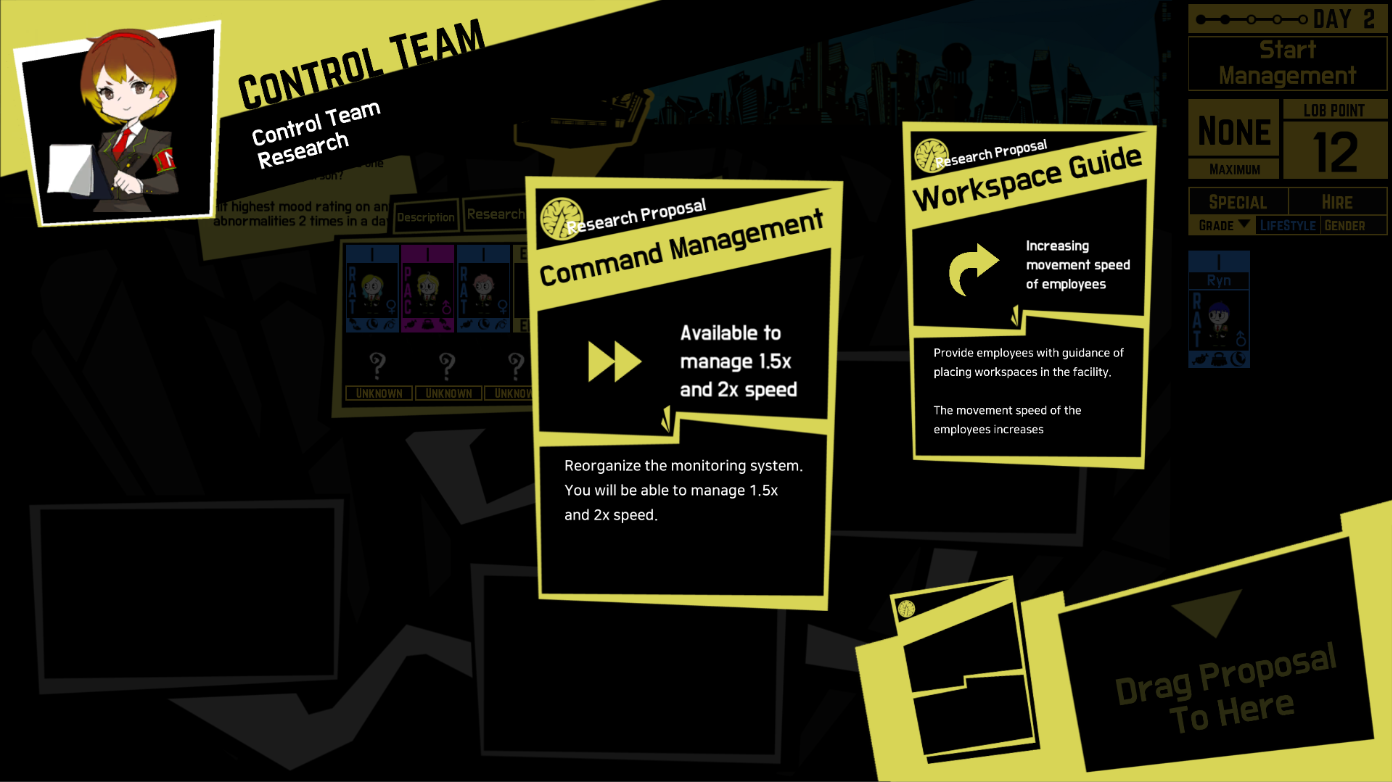 Become the real administrator of Lobotomy with the respect and trust of 'Sephirah.'
Complete the missions given by 'Sephirah' to get research points.
You can use the research points received by 'Sephirah' to conduct a new study of that department.
[Department Opening Changed]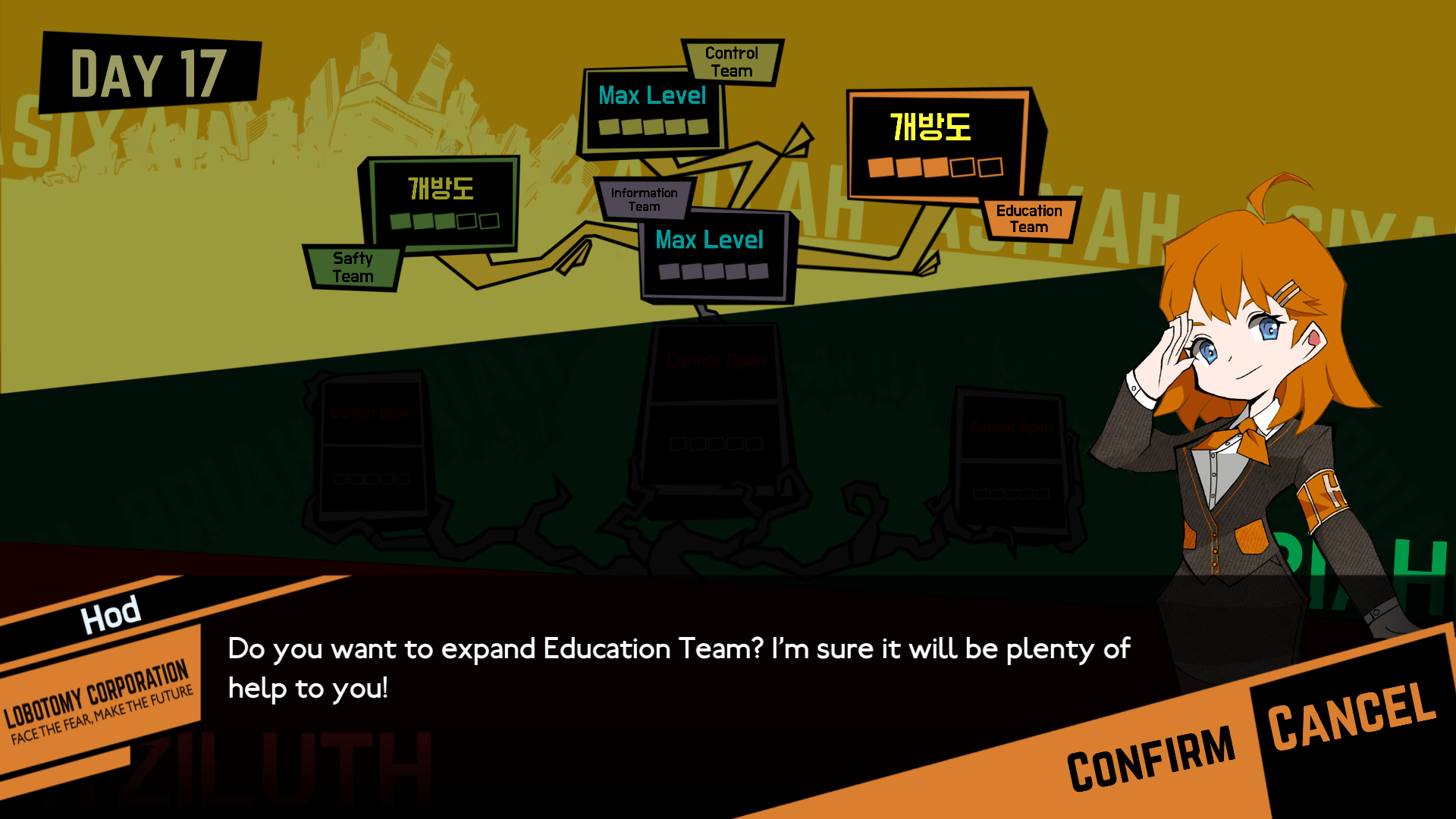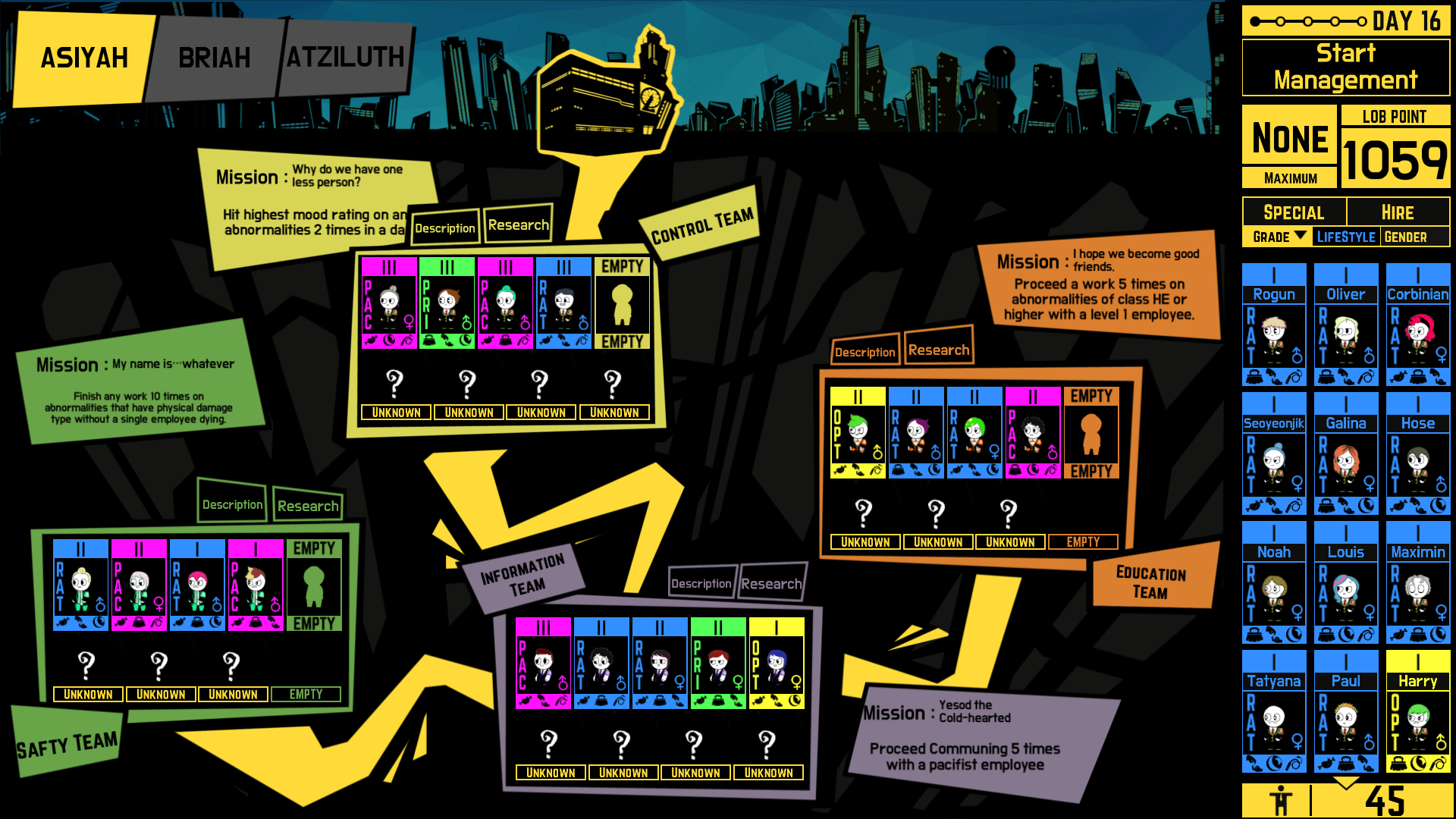 You can now selectively open departments and quarantines
Please open your preferred department and quarantine first.
However, you have to open up a central department in advance to open an adjacent department.
※ Changed UI Tutorial
[Opening a department]
1. Please click the department that opens a new containment room.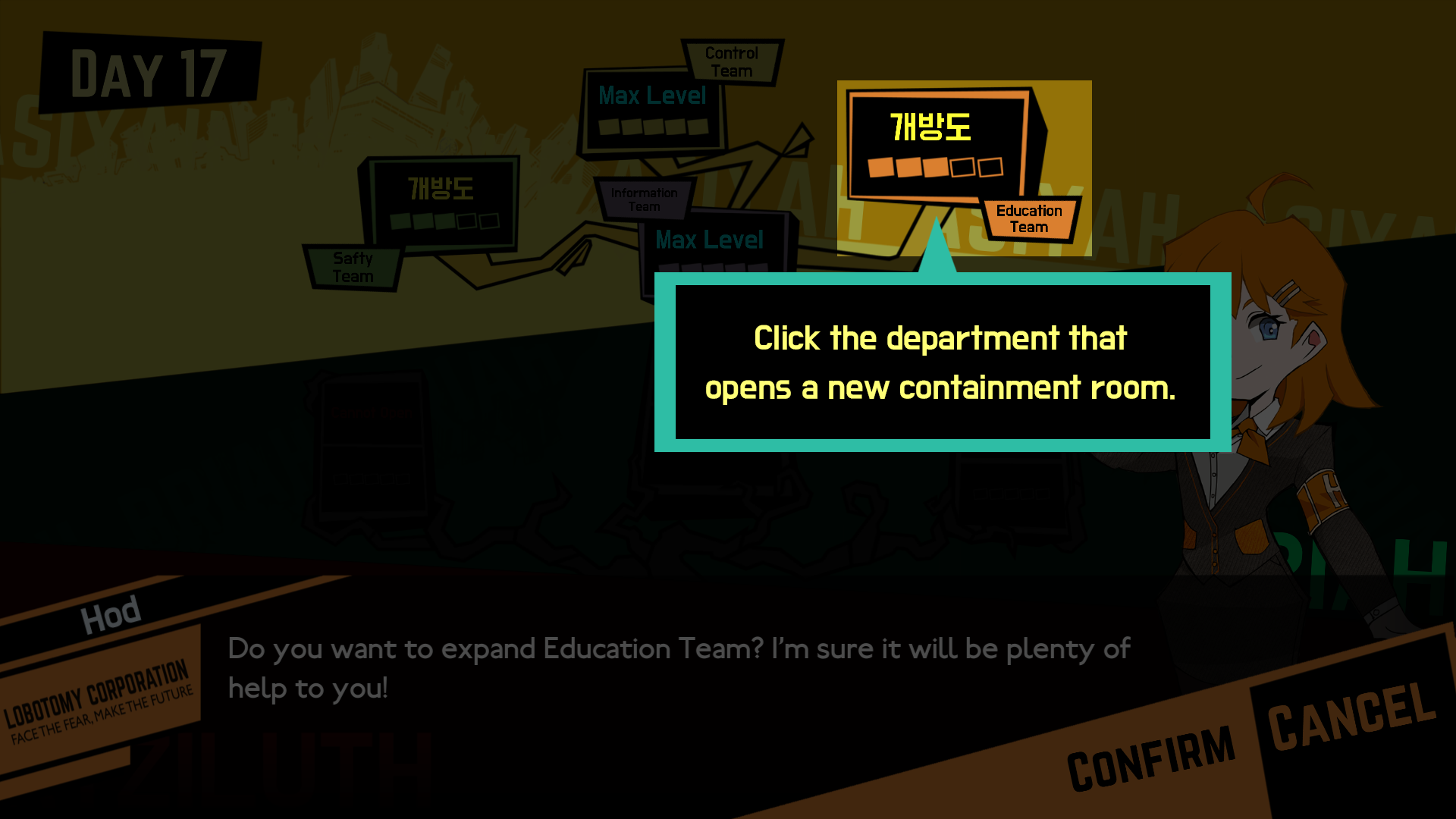 2. When opening all the containment rooms of a particular department, it is possible to open up the next department newly.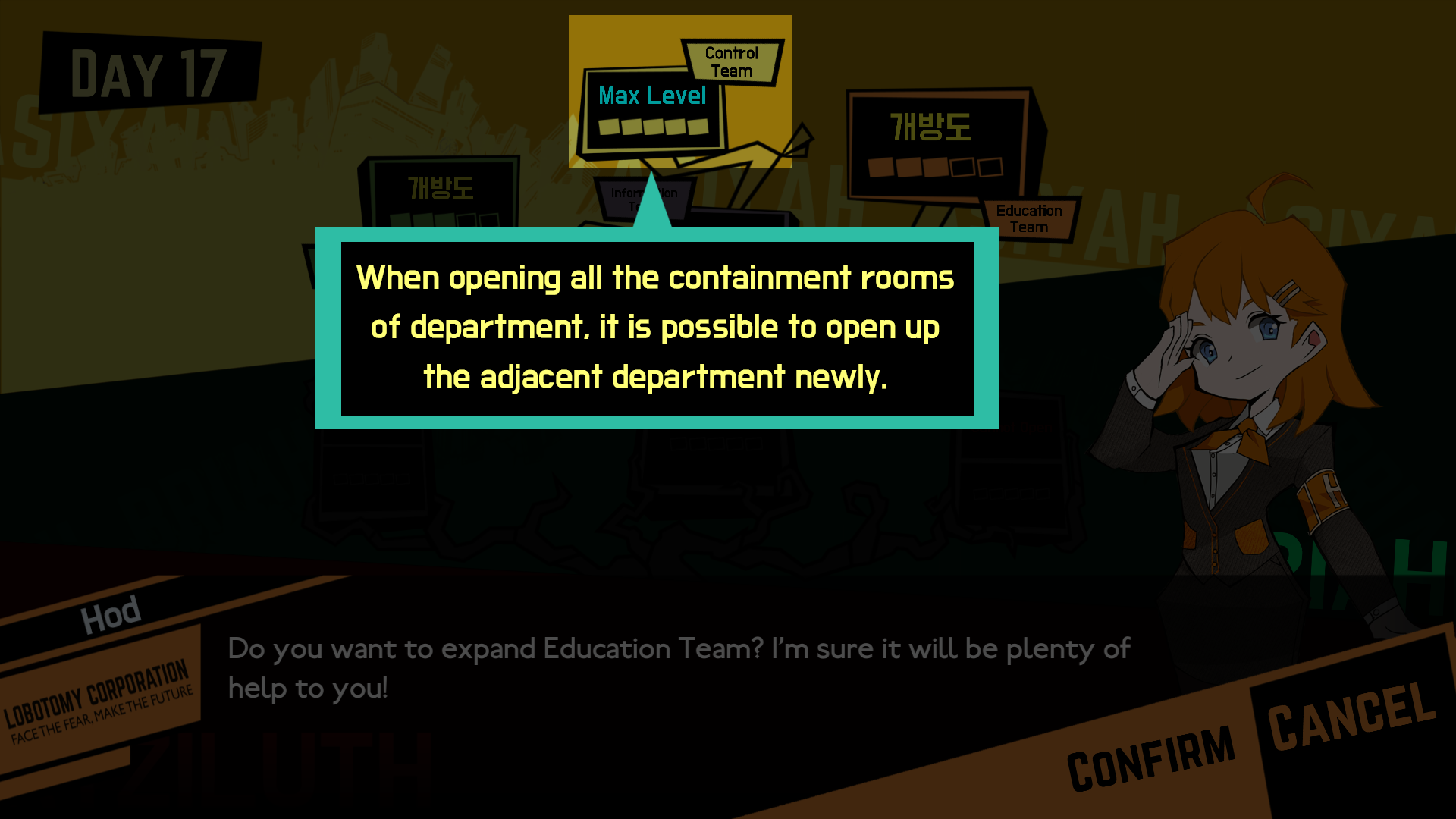 [Research]
Put the proposal into the slot and proceed with the desired research.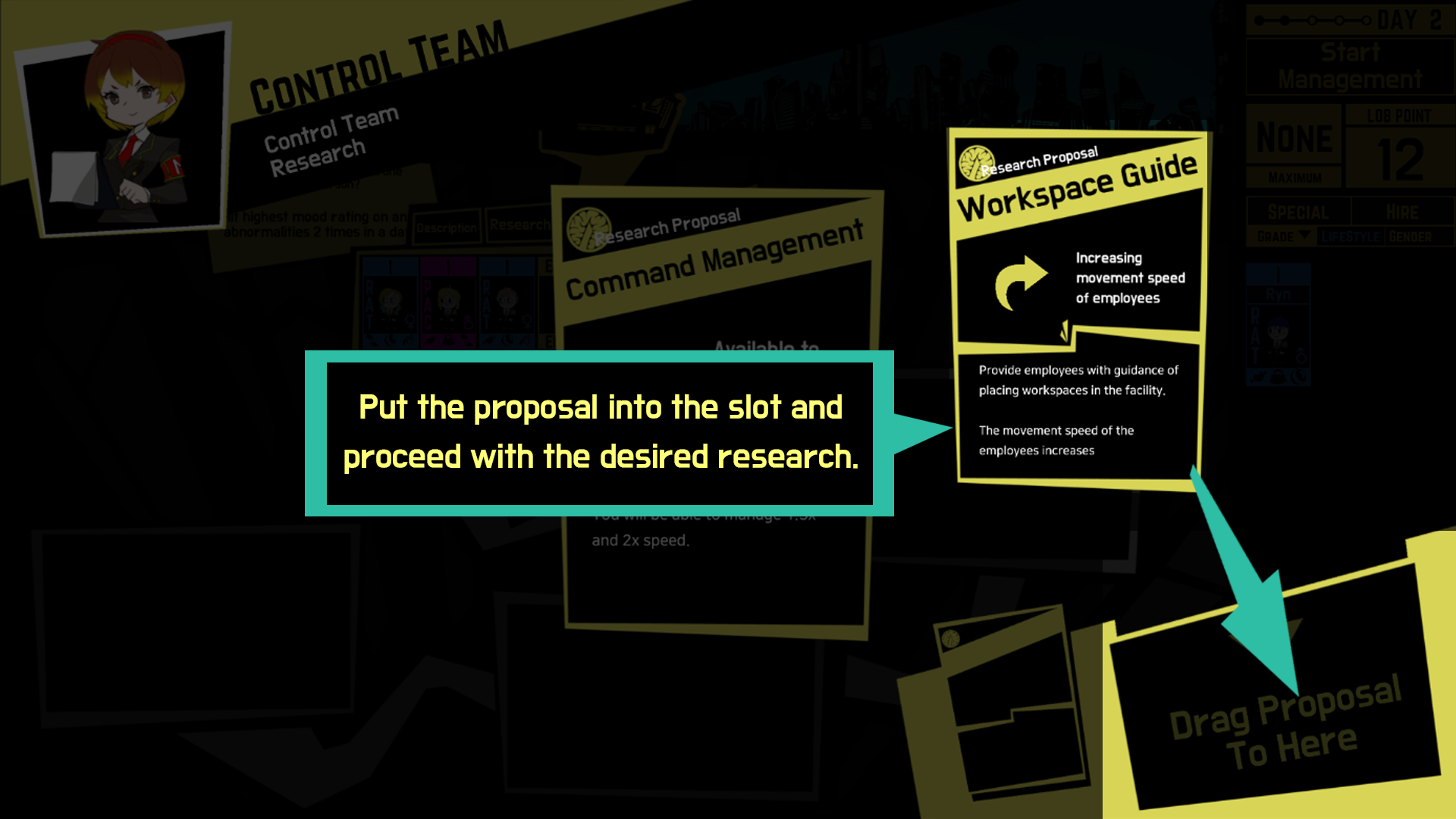 [Deployment]
1. Please hire employees at LOB points.Here you can check the LOB points currently held.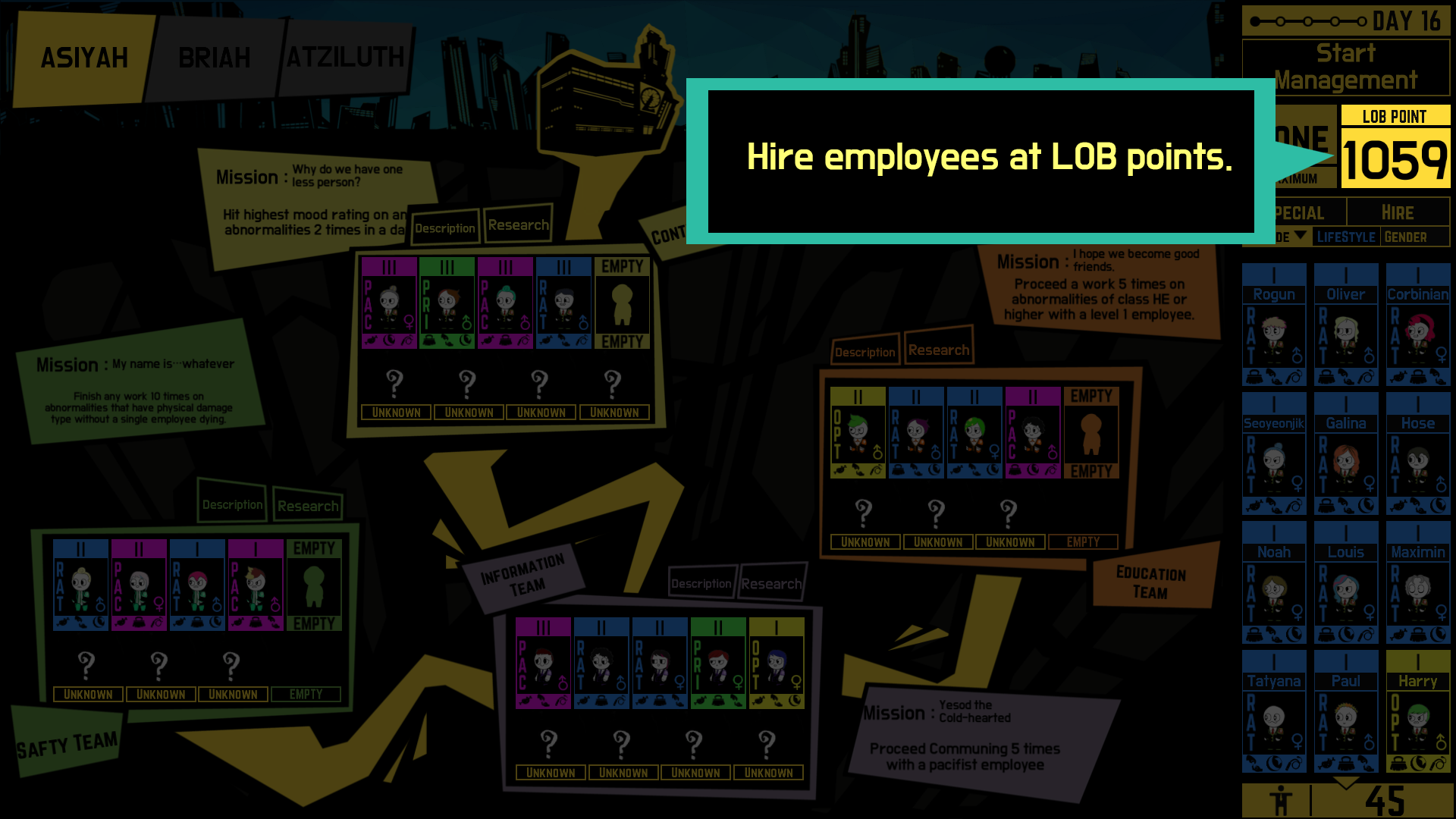 2. You can hire employees by pushing the Employment button.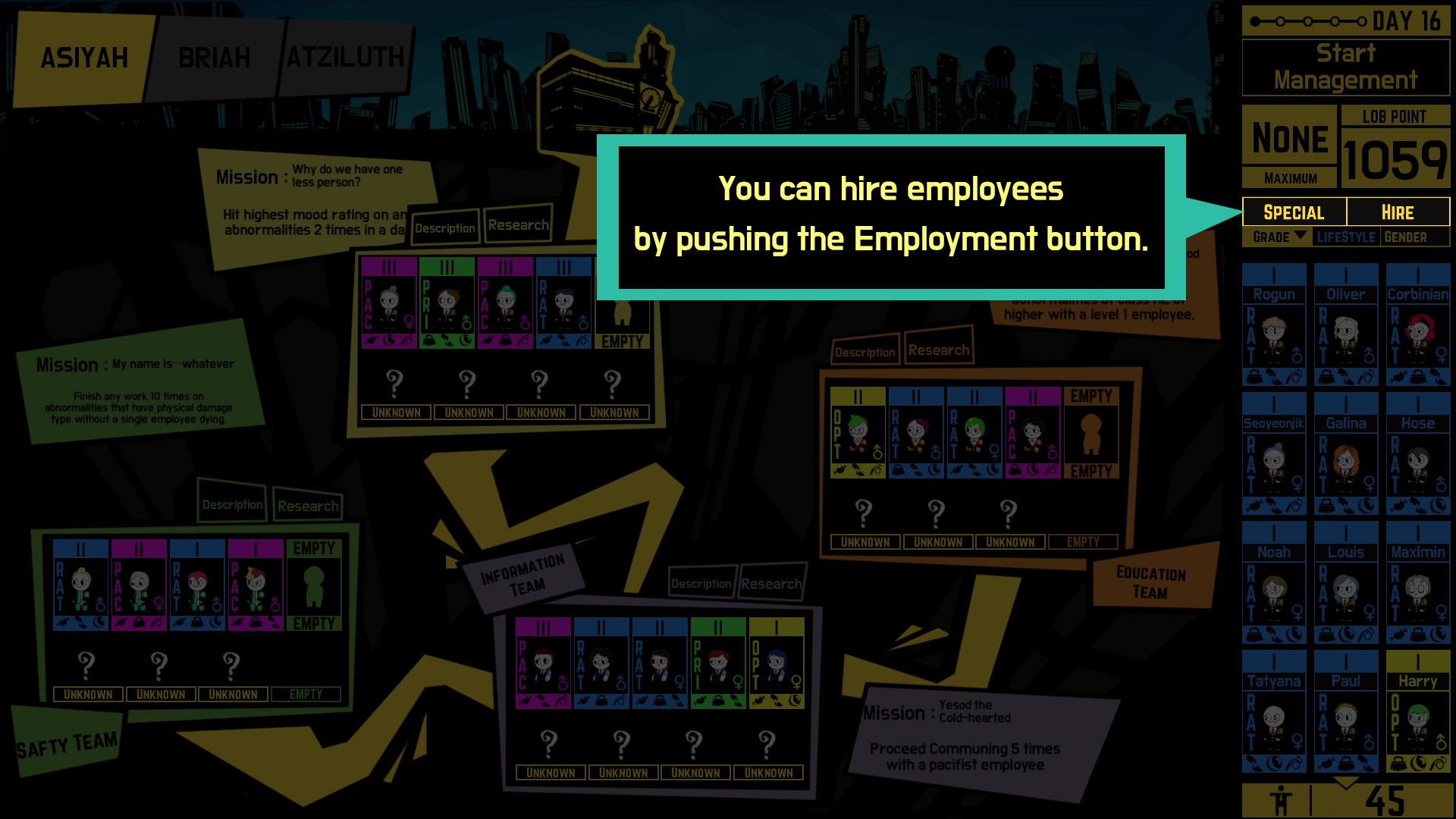 3.You can check the information of the selected employee by clicking.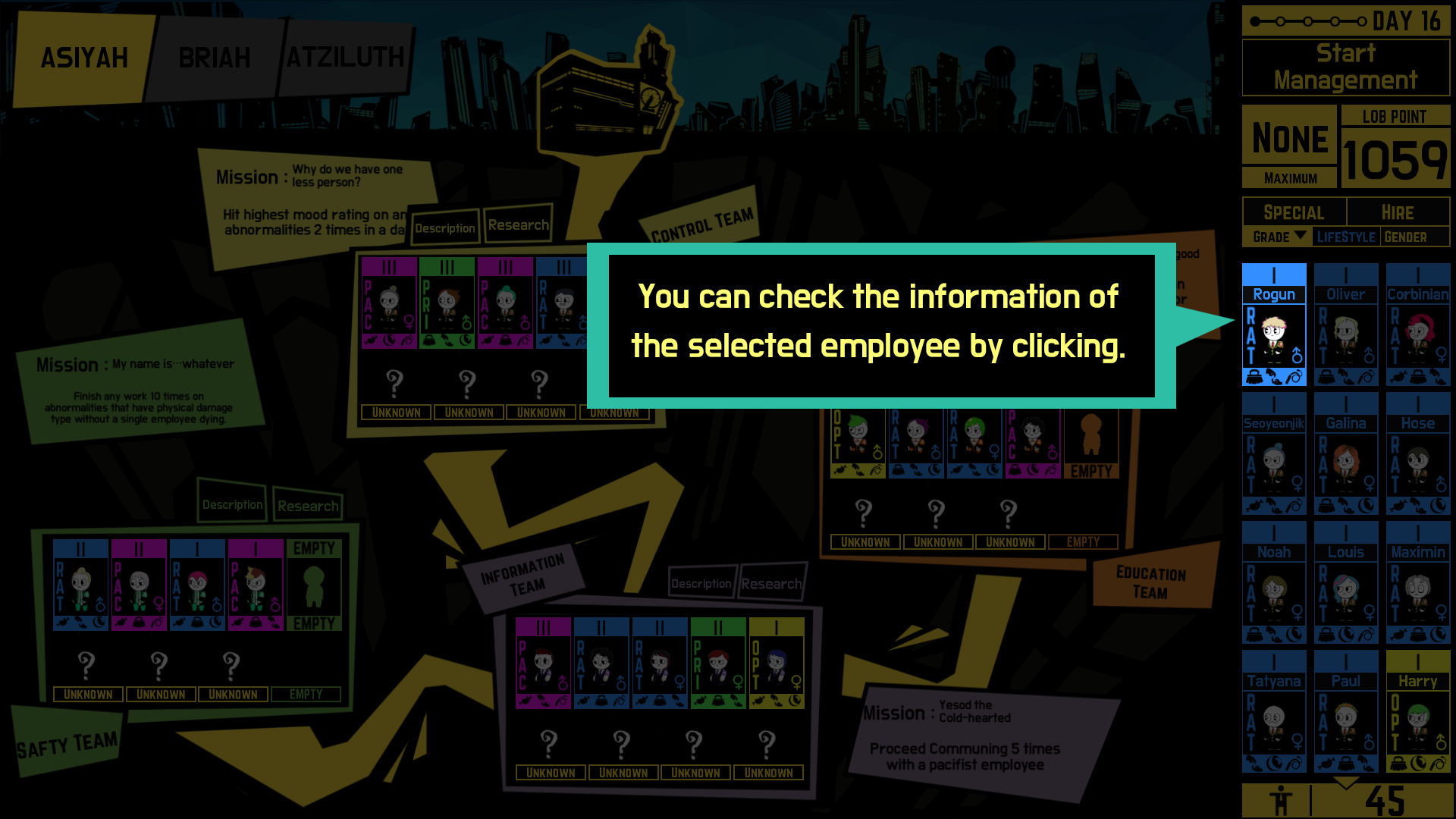 4. Please drag employees and place them in the desired department.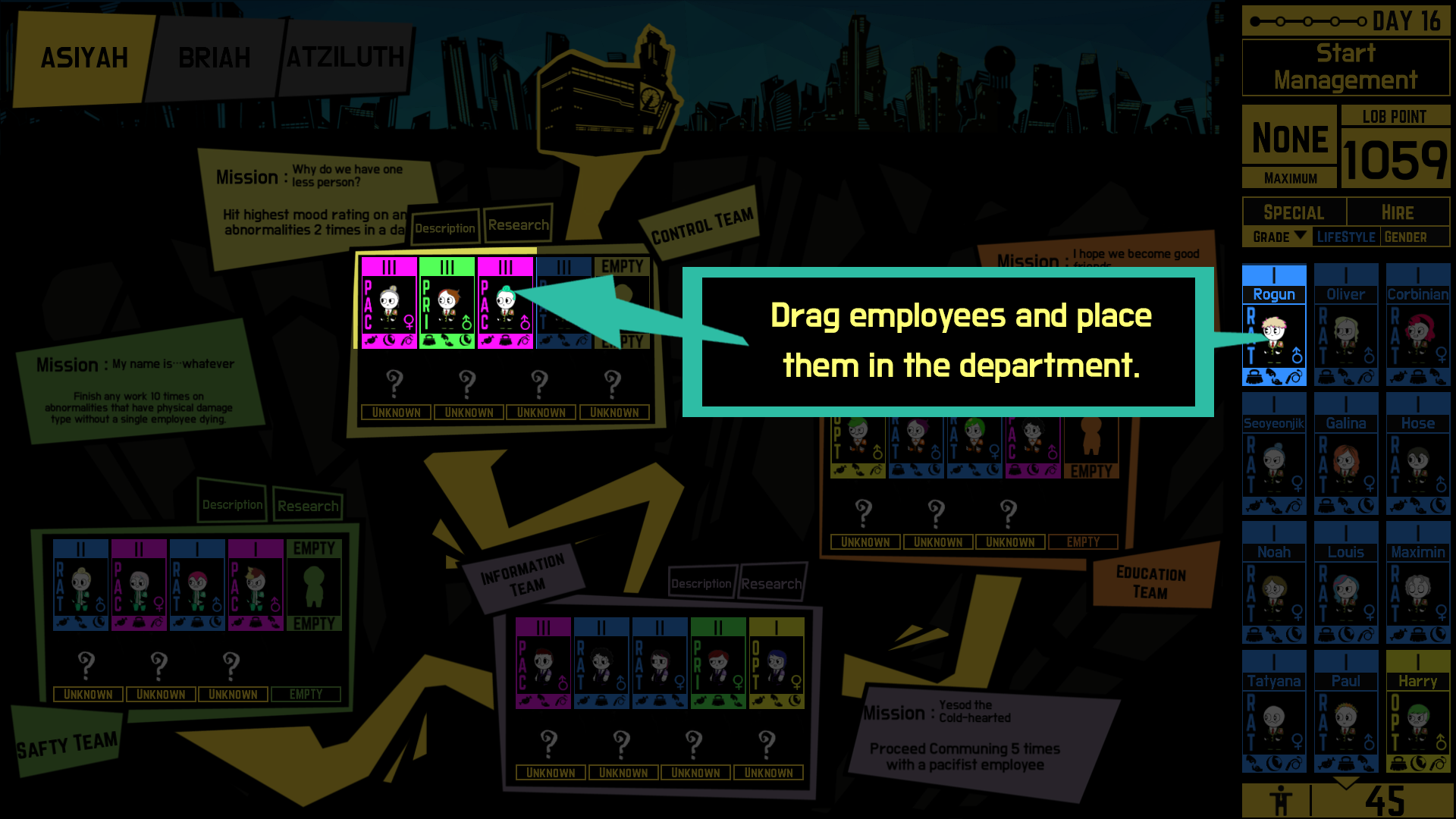 5. You can check the information of the department in the UI of the department.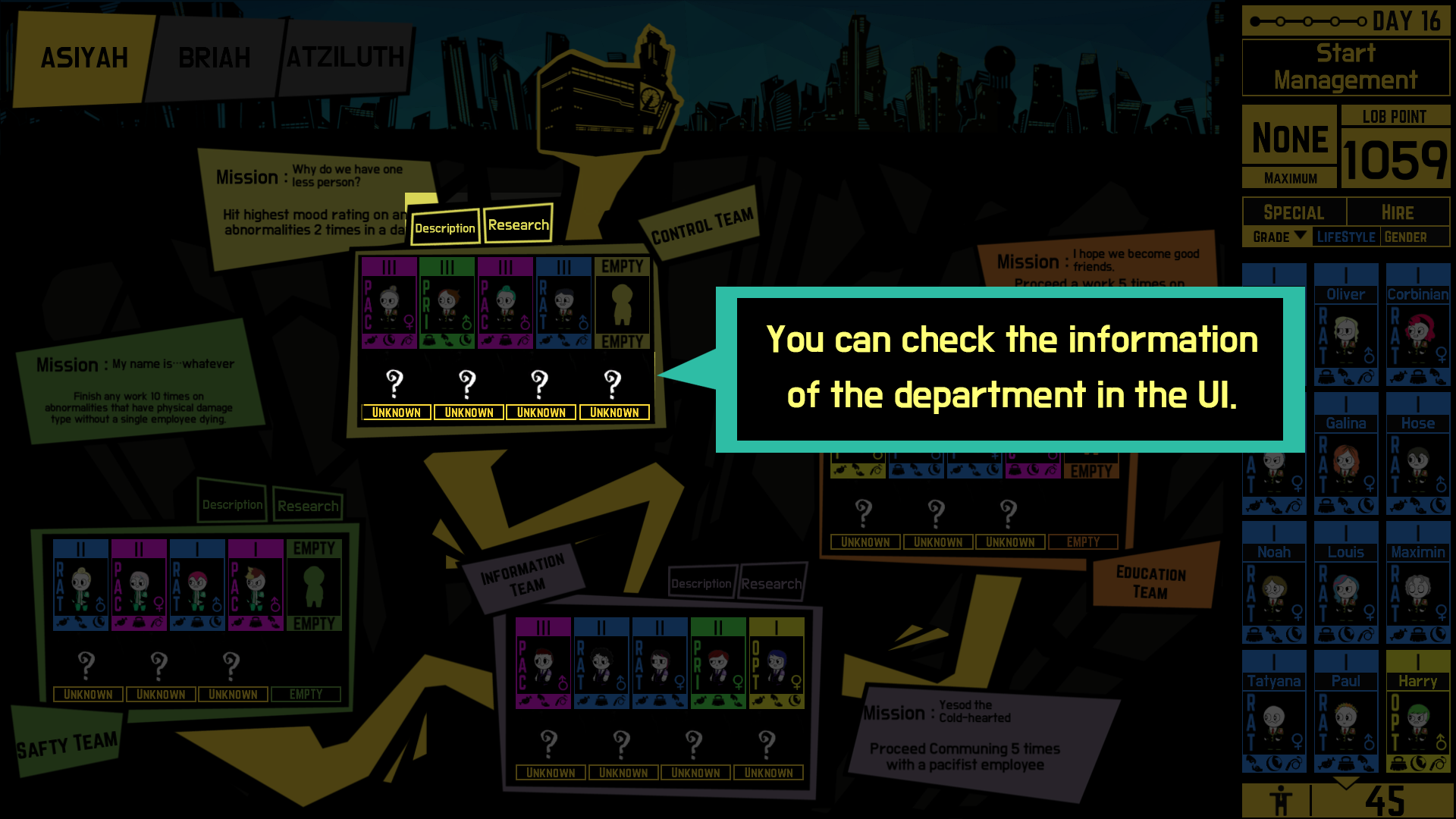 6. Here you can see the maximum ordeal level appearing during the management today. The trial will appear after 25th.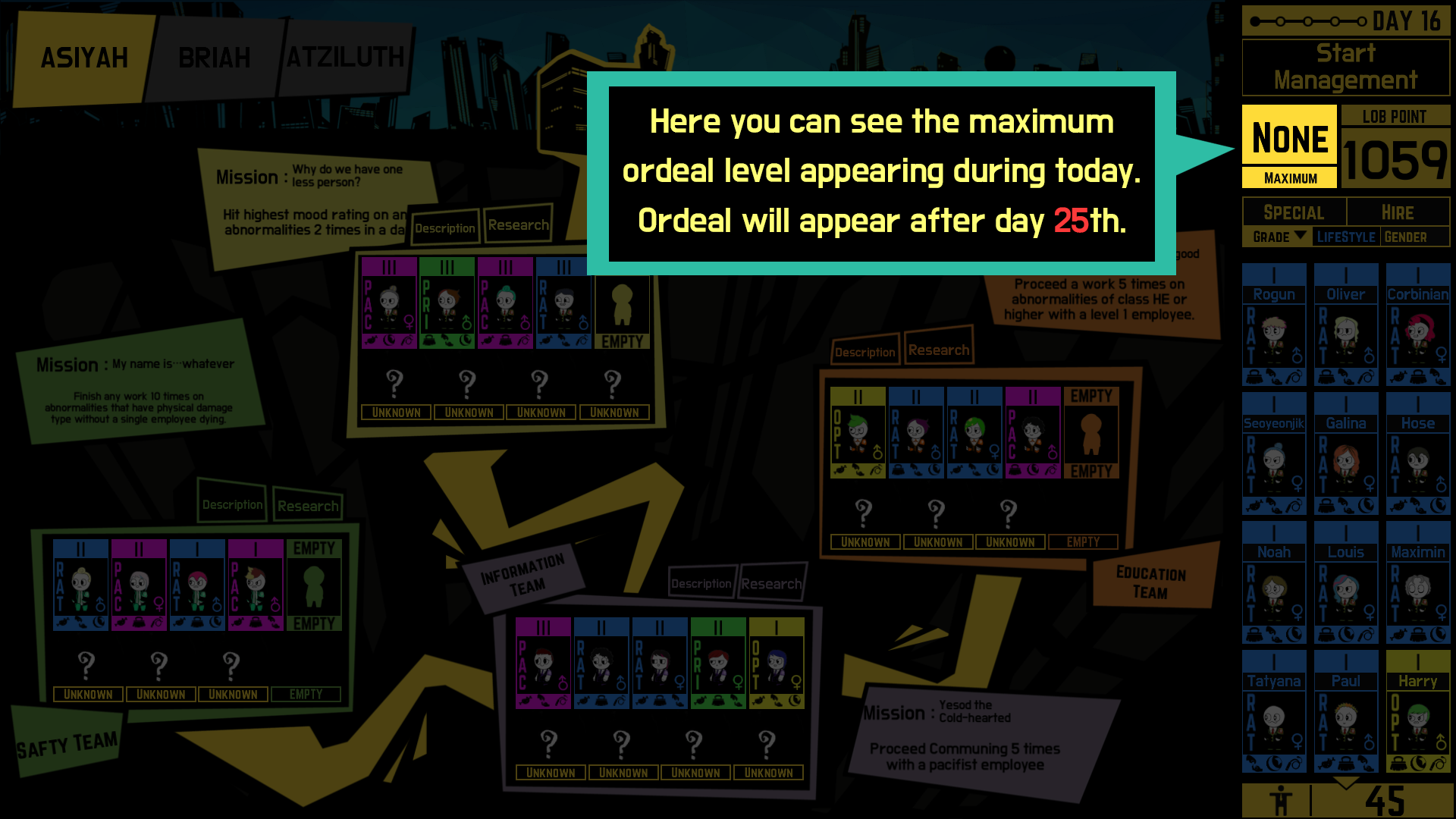 7. When preparation completed, please push the button and start management.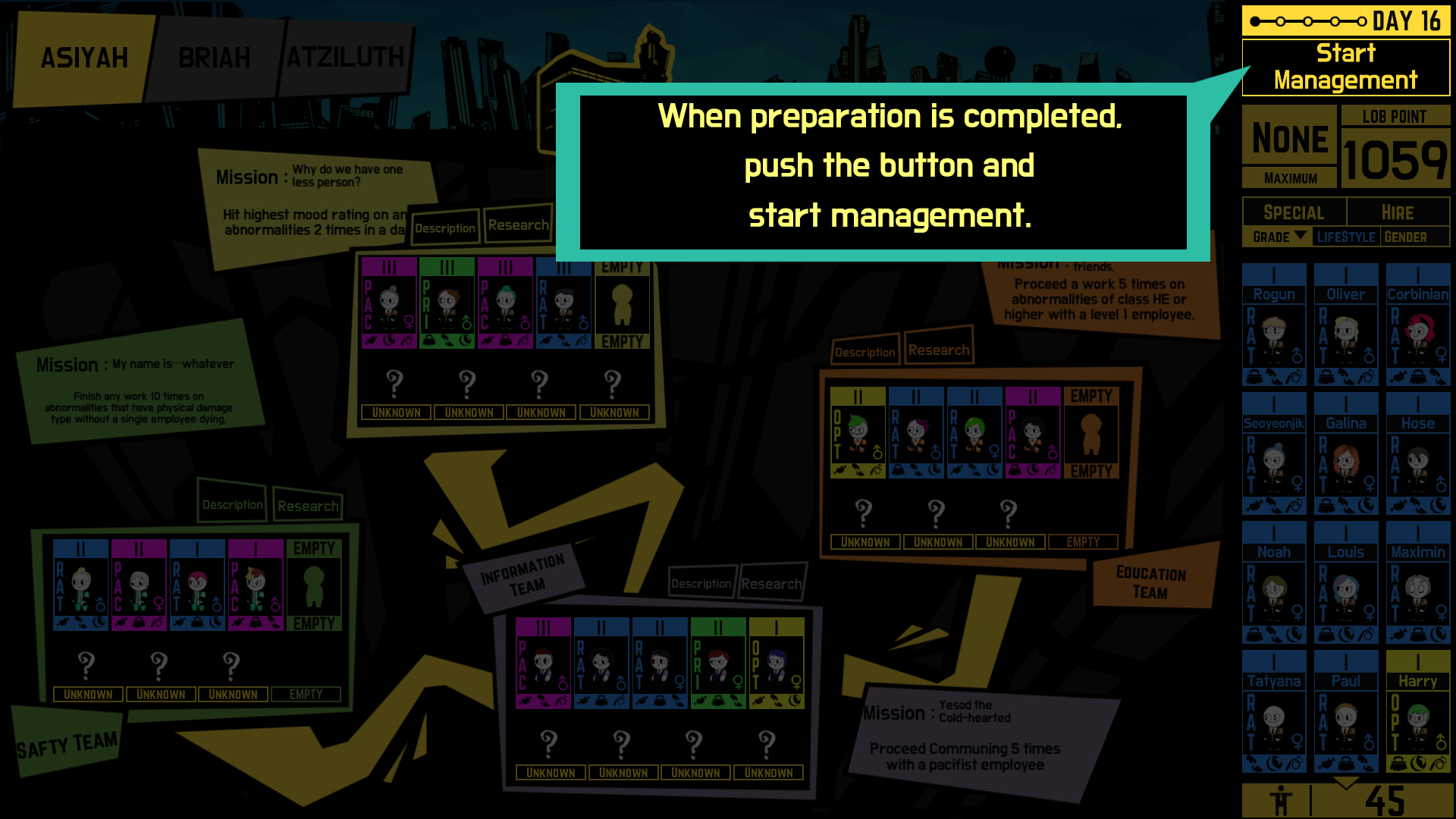 Thank you.