A few weeks ago, we reached a point where the core experience of the game was complete and all major features were either in the game or planned for, so we were finally ready to design the final UI. We've always wanted a slick, minimal UI but the previous version was flat and blended into the scene too easily which failed to draw player's attention to important information. By applying a border to panels and buttons and using a brighter color palette, we created a stronger contrast between the game scene and information we want to present with the UI. Every screen has been redesigned but for this devblog we'll focus on the ones that have had the most significant changes.
The New Map
The map screen was completely re-worked to create a more readable and elegant experience. We replaced the old map pins and models with a consistent iconography so the star systems are easier to understand at a glance. We also used transparency effects to leverage our beautiful space backgrounds in this screen. We also implemented a map zoom function so you can find a more practical view based on the size of your empire. The lowest zoom shows the entire system so you can better understand the political situation of all the cities.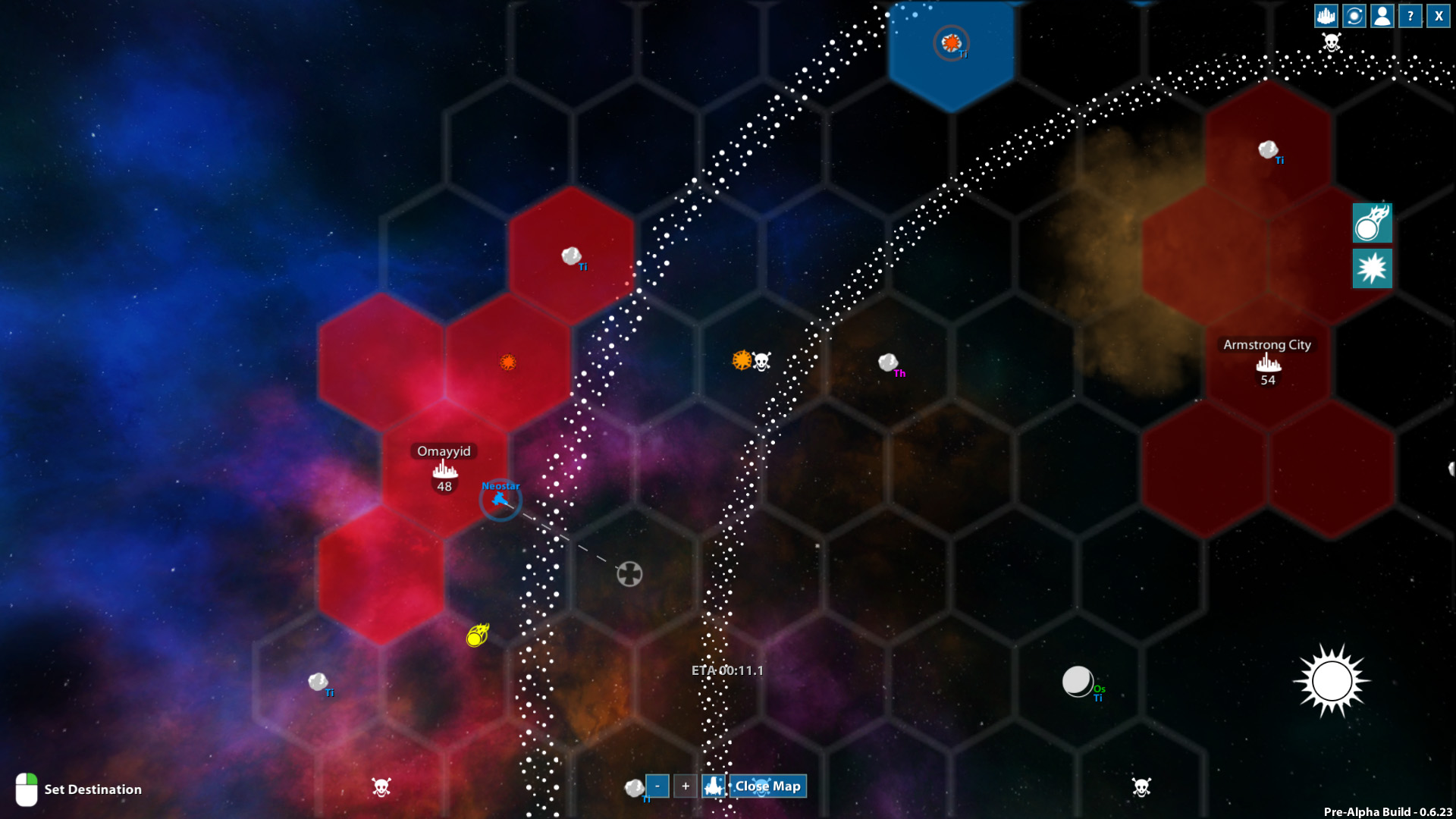 The New HUD
We grouped all the information and actions you need in combat into the bottom center of the screen to help players stay focused on the action instead of having to search several corners of the screen for critical information. City and ship information that isn't critical in battle has been consolidated and now supports tooltips to provide a more detailed breakdown.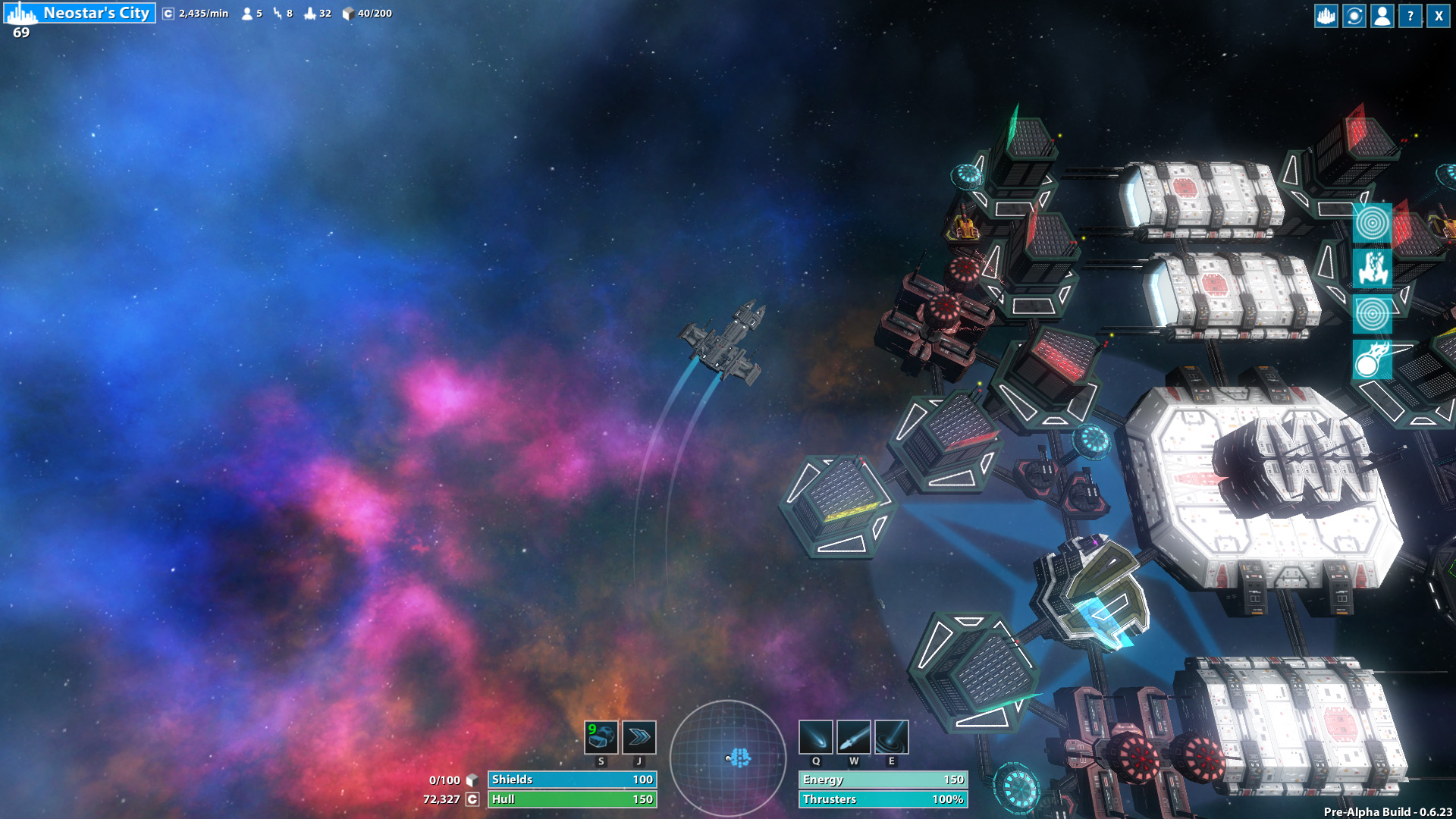 The New Market
Many of testers mentioned that managing their ship and city stockpiles was closely related to buying and selling resources in the market and they constantly had to switch between our city resource transfer screen and the market screen. To streamline these game actions, we merged the resource transfer screen with the market allowing you to do it all in a single interface.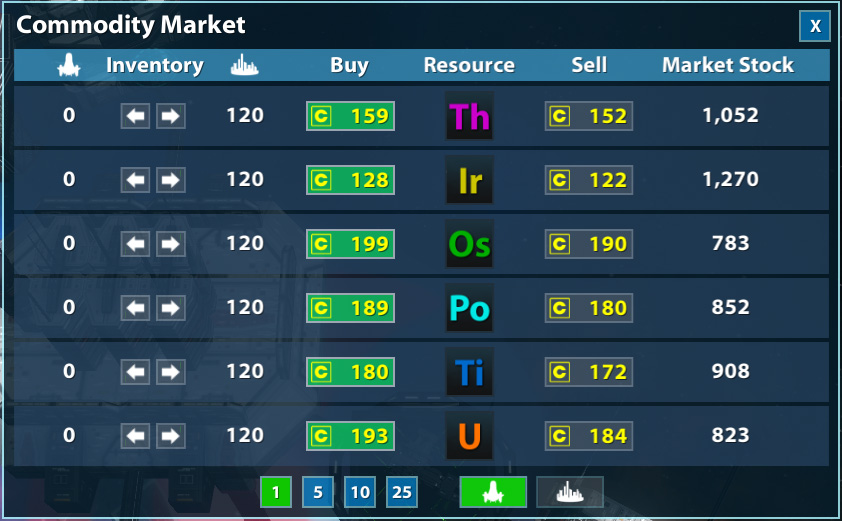 We've made a ton of smaller changes that should make the game look better, like changing the way we render our fonts so they look smooth even when moving around on the screen. All of this should enhance the player experience and we can't wait to put it in front of more players!