In the last two weeks, Wolfpack Designs has gone through some major changes, among these was a plan to rebuild the look of the studio from the ground up. The first stage of which is a new name. Today, I'm happy to announce the new look and name of Wolfpack Designs, under the moniker of Koru Entertainment. Koru Entertainment will be working on two games, Type 3, and a yet to be announced project being created by a team that recently decided to join Koru Entertainment.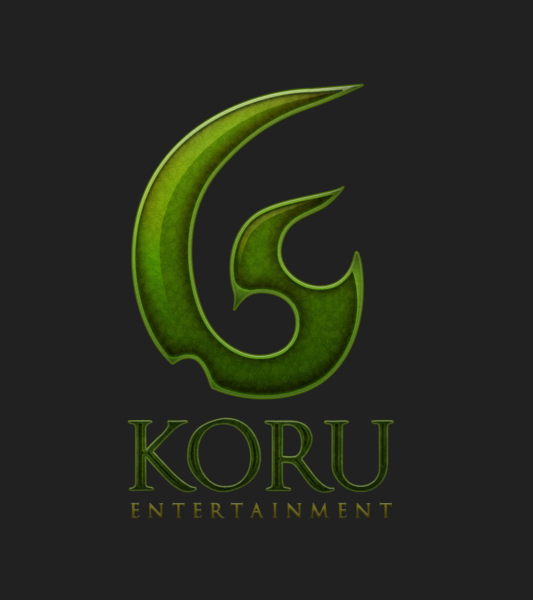 While we have been spending much time on creating our new Studio, we have made great progress on Type 3 with our new concept artists. I'll start with the pieces from our Lead Concept Artist, Alex Chu.
This is our main character, Keith Raven, the suit he is wearing is the suit that will be worn in safe areas throughout the game, an example which is Estari City. The suit is used because in a real society, someone walking around in a full body suit armed to the teeth would instill fear in the populace, just as someone with an assault rifle in Times Square would cause fear on our own society.. Keith will be wearing a much lighter armor, much more like clothing, but with light protection for emergencies. He will also carry a pistol for potential self-defense in the less prosperous locales within the city.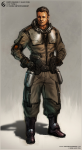 This piece is of the suit Keith will wear when in the line of fire.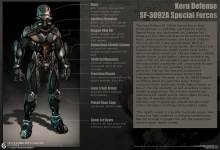 This is the lovely Estari City, this is a mood piece, and is one of many to come.

These pieces are miscellaneous rock and crystal pieces by Brad, they will be used in various environments throughout Estari.
And this is the finished concept of the Niirae forest.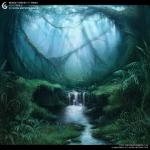 These pictures are examples of the Cone Step Mapping featured in the Maoli engine. Cone Step Mapping can be most easily described as the next generation of Parallax Occlusion Mapping. While it is more complicated then that, it serves the same purpose, but does so much more realistically. All detail shots are using only Cone Step Mapping, there are no added polygons, it is simply a flat floor using the Cone Step Mapping feature.
Koru Entertainment is Hiring!
Koru Entertainment is hiring. All jobs are currently not paid.
We are looking for highly skilled individuals in the areas of:
Character Modeling/Texturing
Environment Artists
Designers
Engine Coders (C++ and C#)
Applications must be e-mailed to Taowolf51@aol.com with the subject name "Type 3 (Your Position) [Your Name]. Applications must include examples of your previous work, years of experience, age, and contact information.
We all hope you all enjoyed this update from Koru Entertainment!
Colin Wagner
-Co-President of Koru Entertainment
-Project Lead of Type 3