Welcome to another update,
We're excited to bring you a huge amount of media and a simple video showing the first ever in game model. Its just a simple test but we soon will have major pieces of the map in game to show off. We're also fleshing out the character concepts and releasing concept art for the sniper and ghost, along with there respsective weapons. Concept art by Liam and May.
We've rapidly expanded the past few days and kicked off a huge new chapter of development. I'd like to introduce you to the team working behind the scenes to make things happen. We're working very hard to bring you the best content possible as quickly as possible. Aaron – 3D artist, David – Concept artist, Jeremy – 3D artist / UDK mapper, Josh – Concept artist, May – Character concept artist, and myself, Andrew – Creative Director / Project founder.
Aaron is our weapons modeler / 3D asset artist. He does all of the weapon modeling thus far, and has done an amazing job with them.
David is a concept artist responsible for the comm building / structure development. This concept shows one of the main structures of the 1st Alpha level, the communications building.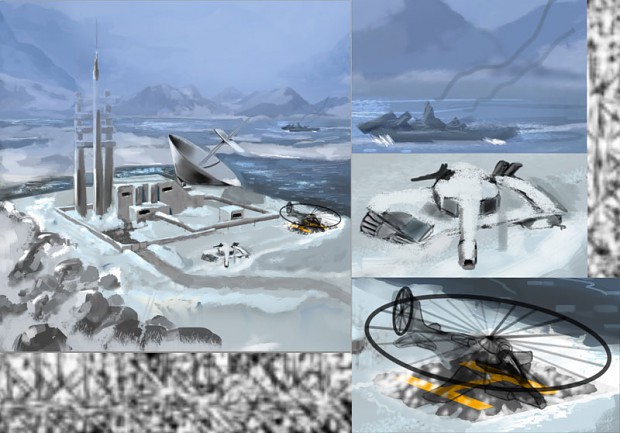 Jeremy is a 3D artist / UDK mapper that runs the pipeline / asset management & does texturing
We have very new members michael (community relations) & Ramil, prop artist.
Thanks for joining us this time all, again we're looking for an animator(s) and a programmer (experienced in unreal script)