It has been truthfully said that knowledge is power. I'm not sure how that's relevant to anything in today's news post, but we'll just roll with it.
The Brotherhood of Nod is a stealthy, monastically driven cult of fanatics who are first and foremost religious, and dead serious about it. As such, I feel that Tiberian Sun's original assets did not convey this feeling very well. They were noisy or underwhelmingly detailed and certainly didn't scream Nod. With this in mind TS:AE has decided to push the gothic industrial punk cathedral motif.
The Nod Technology Center is where this idea comes alive. Stained glass and monolith towers combined with a functional layout help solidify Nod as a militant cult superpower. Every building serves a somewhat religious purpose and military function.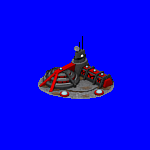 The Nod Helipad has been only moderately revamped from its original state. Stained glass and steps on the pad remind pilots of religious vows to the technology of peace in the Tiberium world.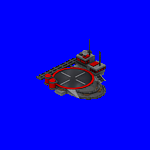 Next up, we have aircraft, and a conundrum. As most of you are aware, propellers don't work in Tiberian Sun. Hopefully one day, but for now that is an unfortunate complication. So what most have opted to do is to create fake rotors on the voxel itself. They are static, but it gives the illusion. So here are two versions of the Nod Harpy. Both will be released with the mod and it will be your choice which to use.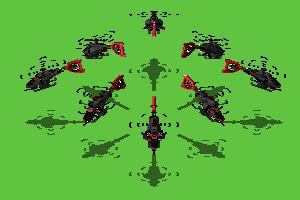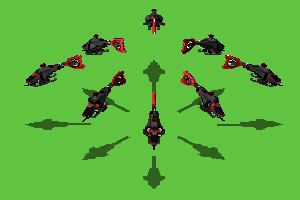 Nextly, we have the terror of the skies! The mammoth slayers themselves! The incredibly overhyped but never underpowered Nod Banshee!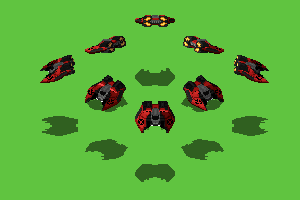 TA DA! NEXT!
Two ground vehicles were also completed with this update. The Nod Mobile Artillery has had somewhat of a makeover compared to how the FMVs depicted it, but these improvements are necessary to allow readability in game.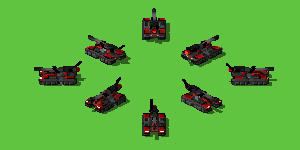 Lastly but not leastly, is the dainty mobile repair drone. It is smaller than most of the Nod fleet, but fills an incredibly important role on the battlefield.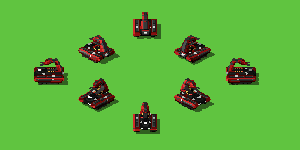 Finally, not to be outdone, GDI got a few voxel makeovers for this update. Always have to be center stage, don't you, GDI?
The GDI APC has received yet another facelift for improved readability.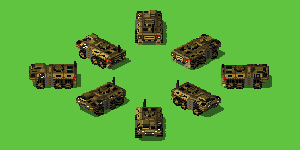 And though it was released in last week's news, the GDI Orca Bomber was still somewhat subpar. It has been redone with an emphasis on readability. GDI's air to ground fighter, the Orca, has received a similar treatment.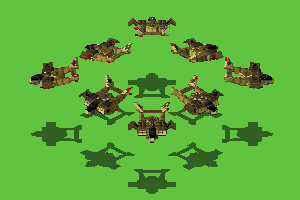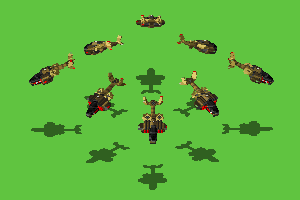 What is in store for next week? One might say expansion assets for Nod are coming. I might be obliged to agree. Stay tuned! The Week of Nod goes into a second issue cliffhanger! BE THERE!