Better brace yourself for some sci-fi combat carnage, because TimeSplitters 2: Entropy Arena is now live and available for download!
Entropy Arena is my most ambitious TimeSplitters 2 mod to date. Almost every weapon has been fully reworked or tweaked in some way, including oddballs like the Digital Camera and Gun Powder. Dozens of new and returning character reskins diversify the game's roster and change up the enemy themes. The usual assortment of aliens and monsters now includes plastic army men, mummies, and gorillas!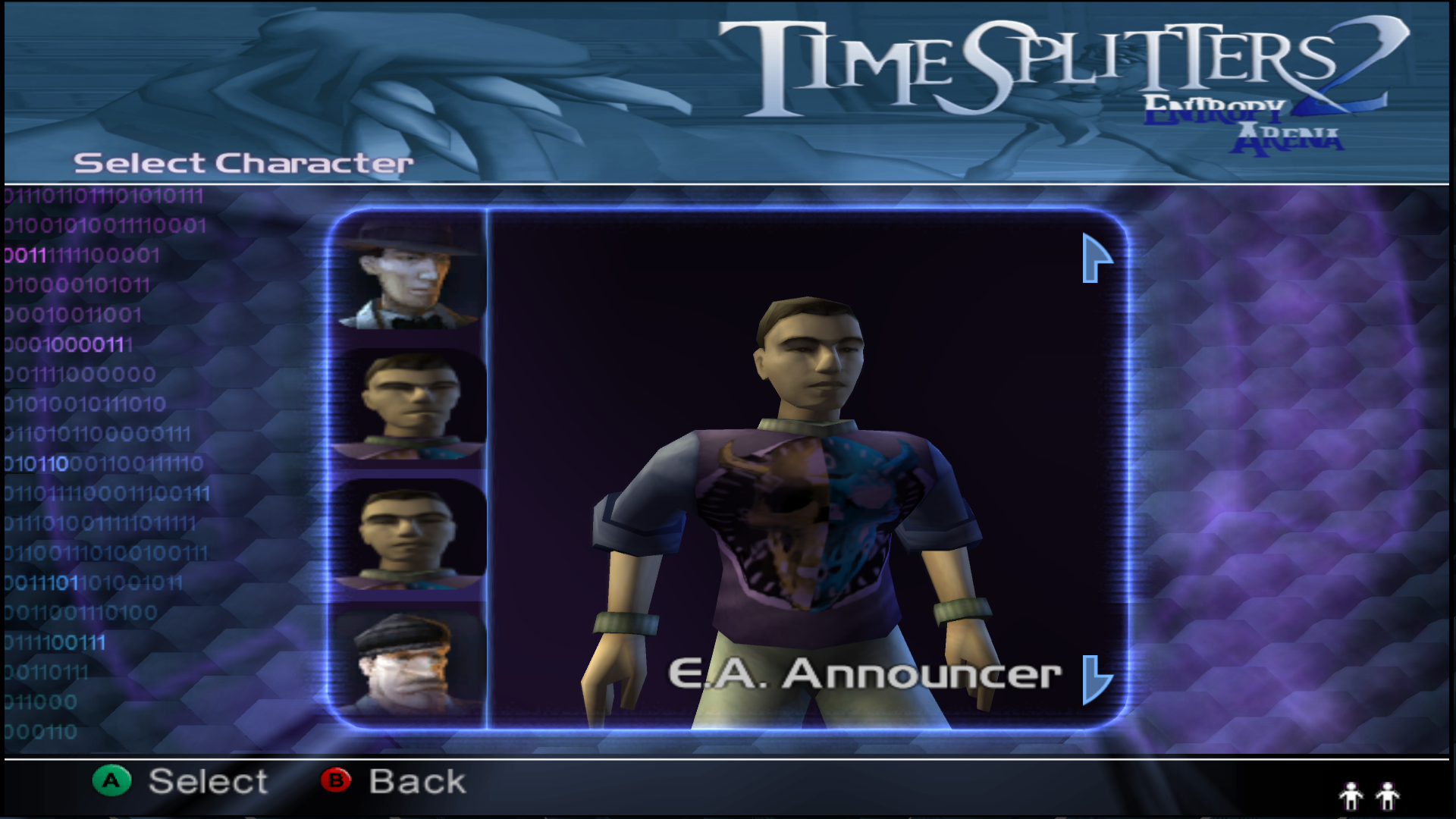 All three Arcade Leagues have been altered along with 12 challenges. Coupled with the 7 new MapMaker Story levels that make up its campaign, you'll have plenty to do in the mod. There's a story order you can follow if you want to stick to the "canon" of the mod, but you handle it however you want. Best of all, nearly all content can be unlocked without cheating! No more entering AR Codes to get around mod limitations!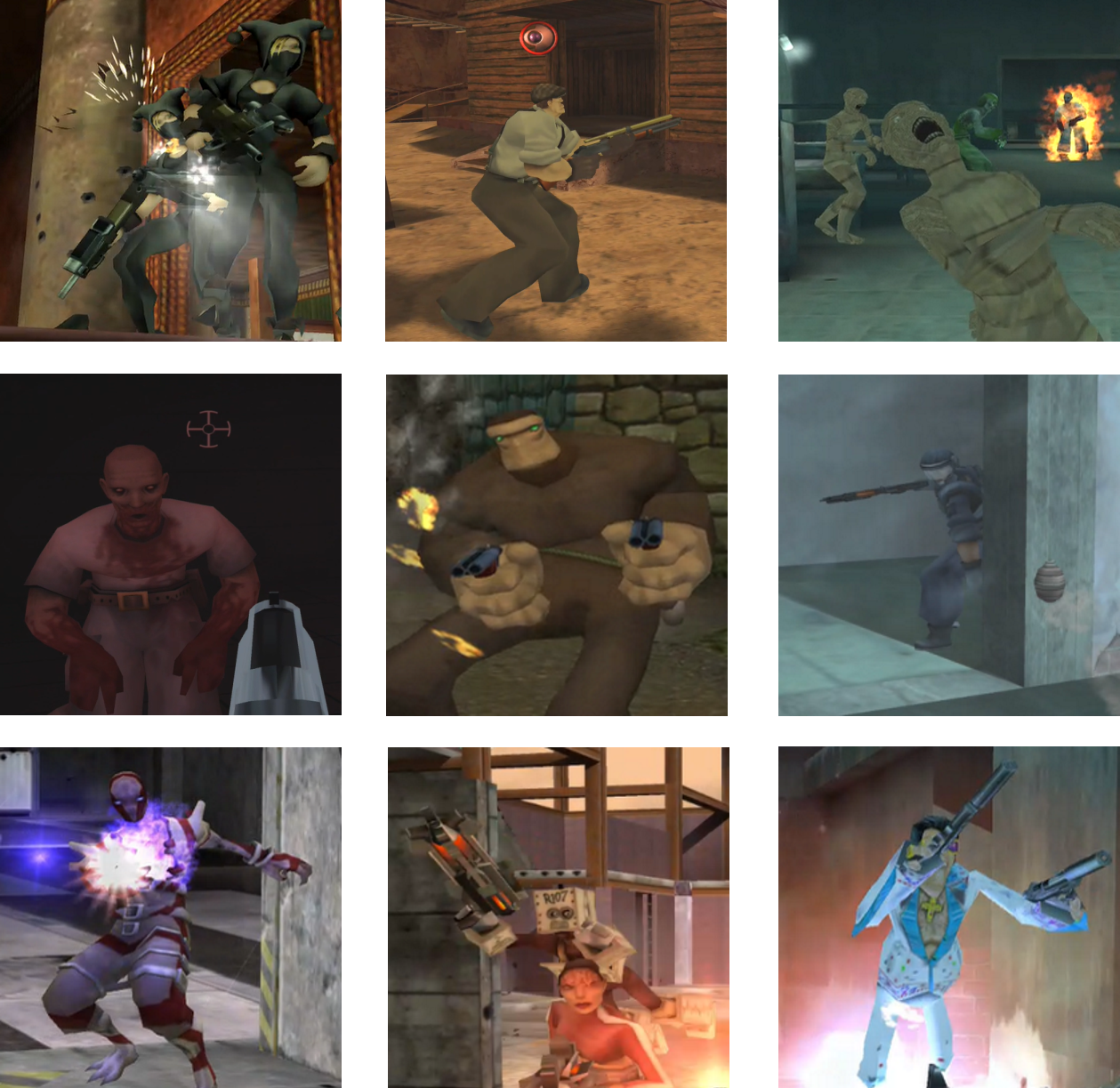 In case the in-game content isn't enough for you, there are also 20 achievements you can hunt for! Take challenges a step further by going for bonus objectives, or assert your dominance over your housemates by blaring awkward arcade matches at full blast! Even when the campaign is complete, there's still more to try out!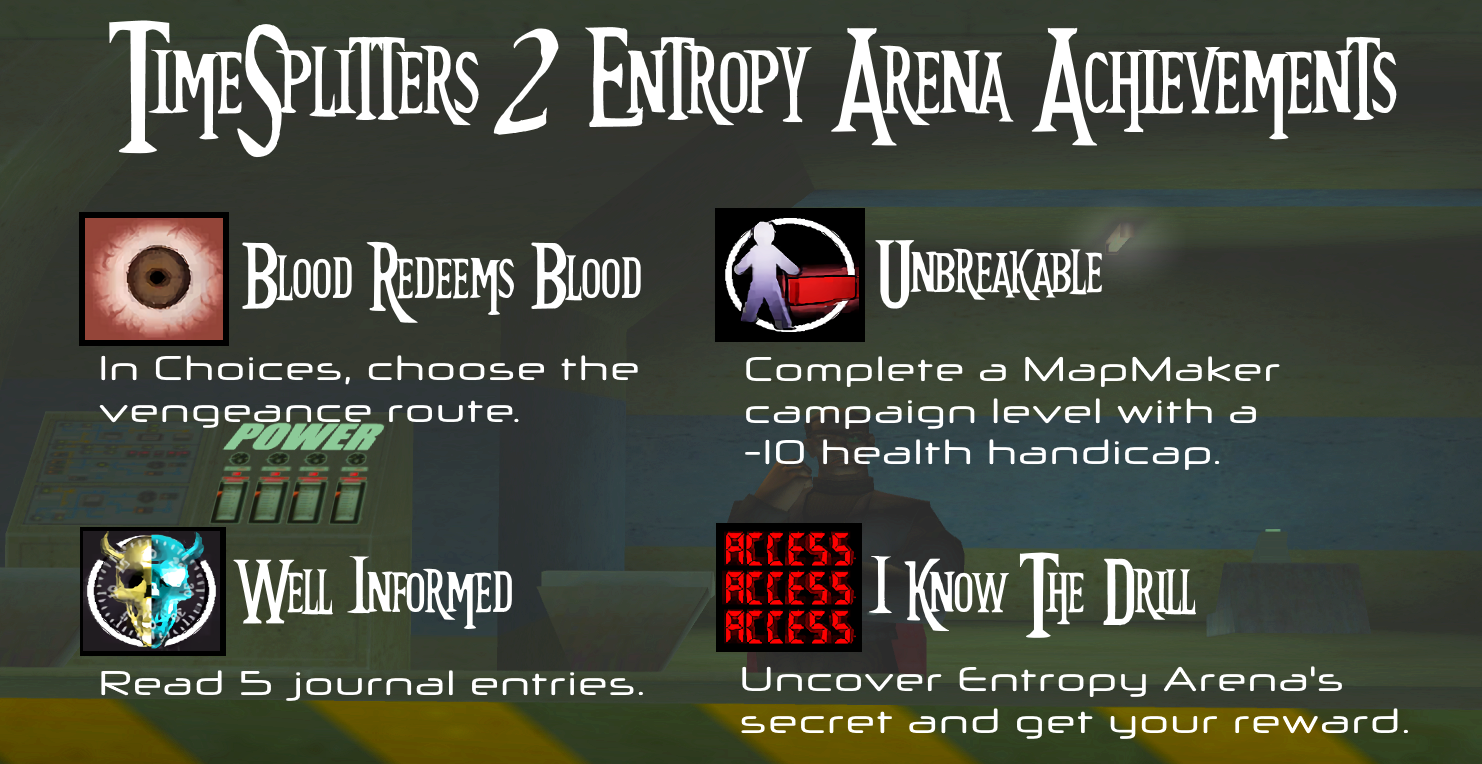 I've been looking forward to the full release of the mod. I hope you all enjoy playing it as much as I did working on it. Thanks for your time and interest in TS2: Entropy Arena!
-Yossarian the Assyrian