In Fermi's Path players jump into the role of a particle called Fermi and embark on a voyage along a subatomic path. Driven by the rhythm of the electronic soundtrack Fermi hunts down the highscore as he avoids obstacles and defeats enemy particles.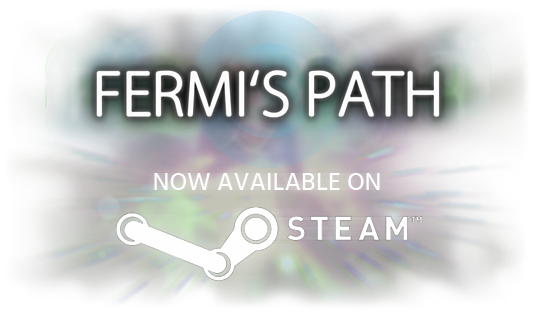 Every player who wants to test the high-speed game and its catchy sounds can download the free demo from the Fermi's Path Steam page: Store.steampowered.com.
The demo version contains the complete first 3 Levels of the game – so each player can test the game easily before they decide to get the full version. The full version offers many additional features such as an Infinity-mode, a level editor and popular Steam Community features.
The Fermi's Path team wishes all the players lots of fun on their voyage through the subatomic world of Fermi!