We've already shown you the trailer and the playthrough of mission one, here's the playthrough of mission two with commentary, Challenge at the Checkpoint. Pre-Alpha 0.2 will be released on 01.01.22. Enjoy!
1. Boarding Ships
It's one thing to fly into a hanger and land it's another to board a freighter or a ship. This mission was all about creating a scenario that got you on board and inside another ship. The way you board at the moment isn't really any different to how you land in a hanger, but the sense of getting out and walking on the outside hull of the ship is cool.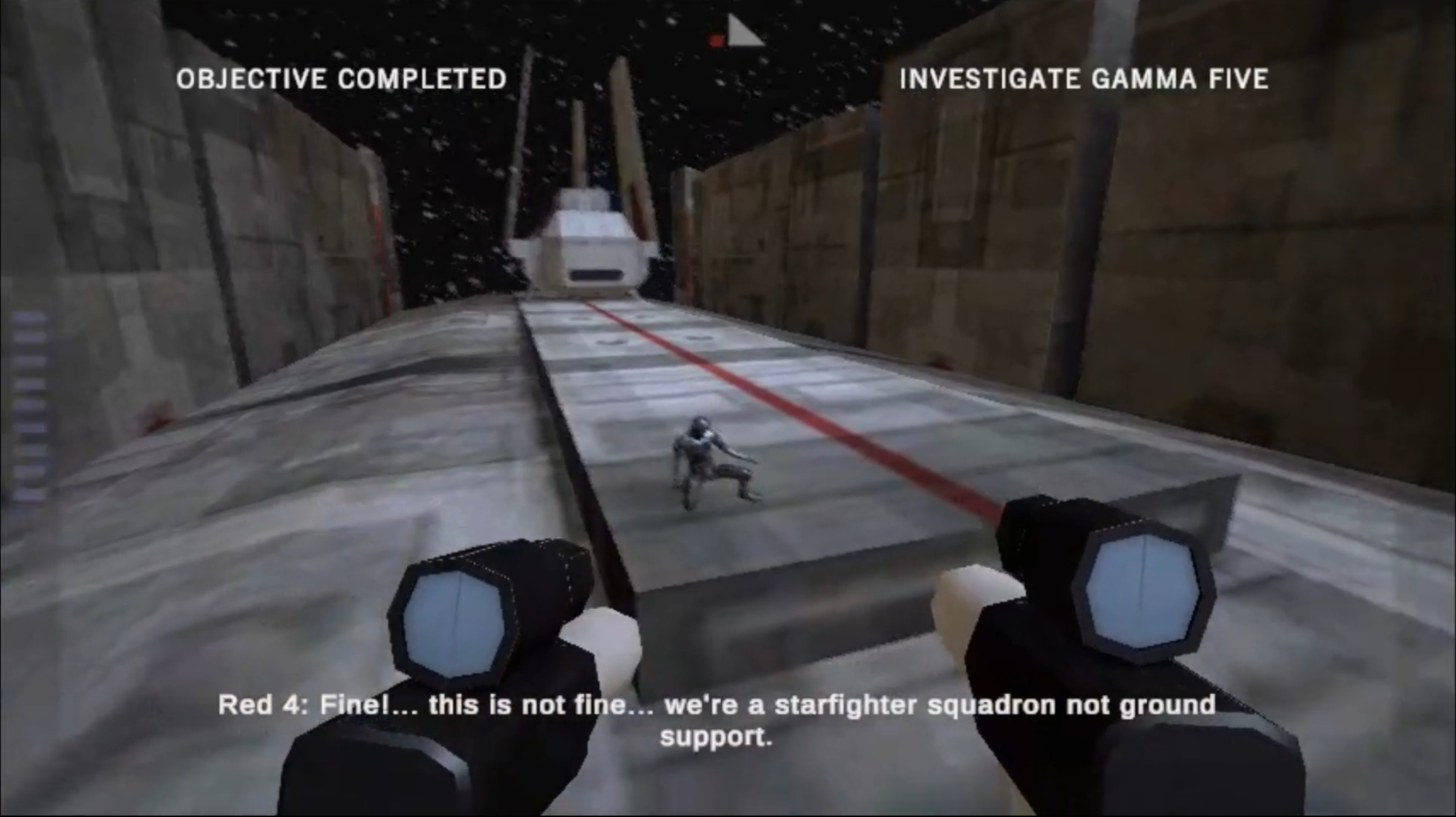 2. Doors
How do you get inside a ship when the model wasn't made with an interior in mind, i.e. there are no doors! One of the aims of this mission was to create a teleportation device that took the player from one environment to another and looked like a door. Allowing the player to quickly move from exterior to interior environments. While it's not as good as real door, the fade and the door sound effect prevent the experience from being jarring.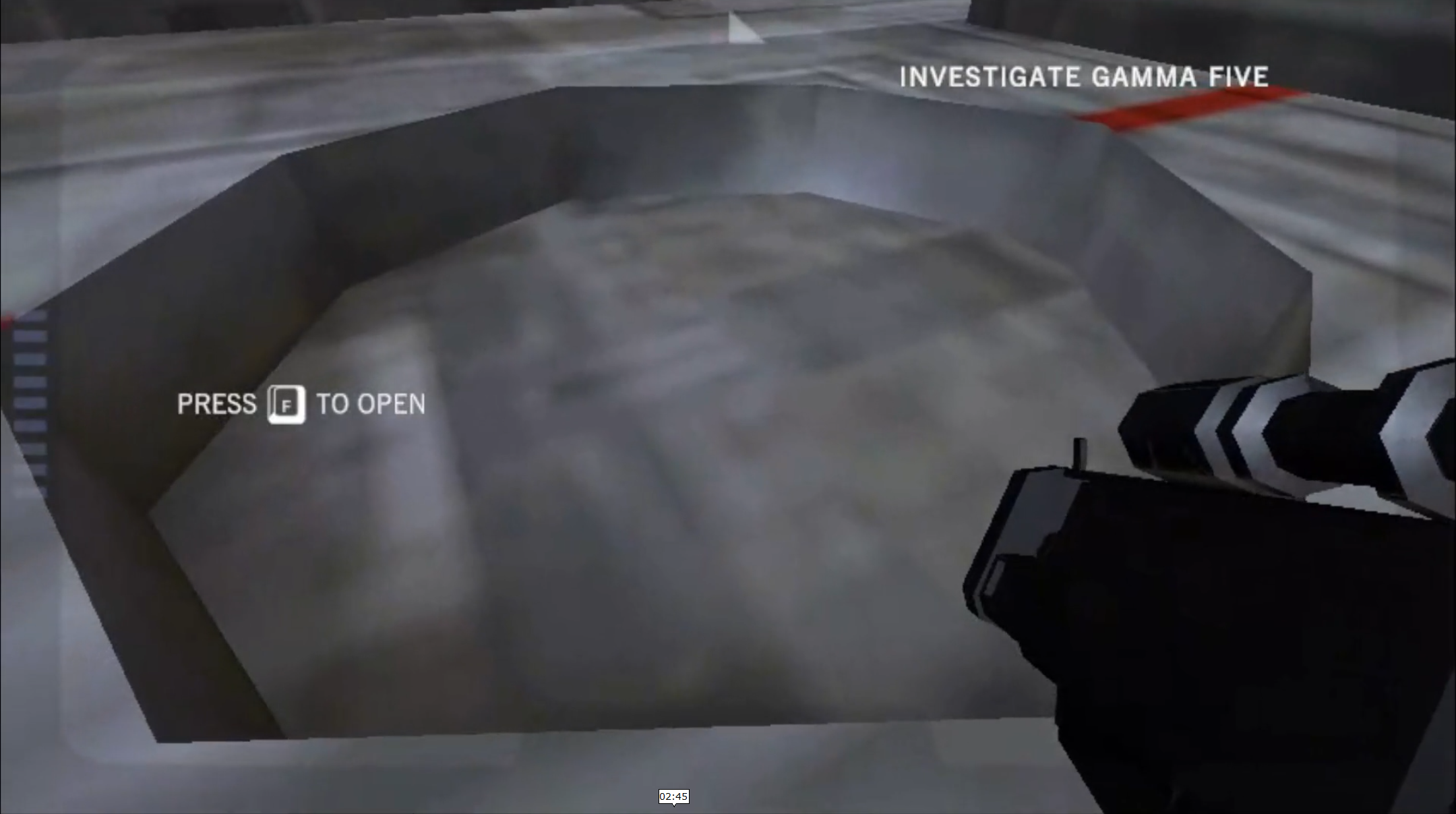 3. Holograms
One thing that I've avoided like the plague is creating shaders. They always looked very confusing and scary. So one of the challenges for this mission was to develop a hologram shader for the bad guy. While I think the result still needs a bit of work, I felt I grew in my appreciation and understanding of the shader system. Expect more custom shaders in future versions!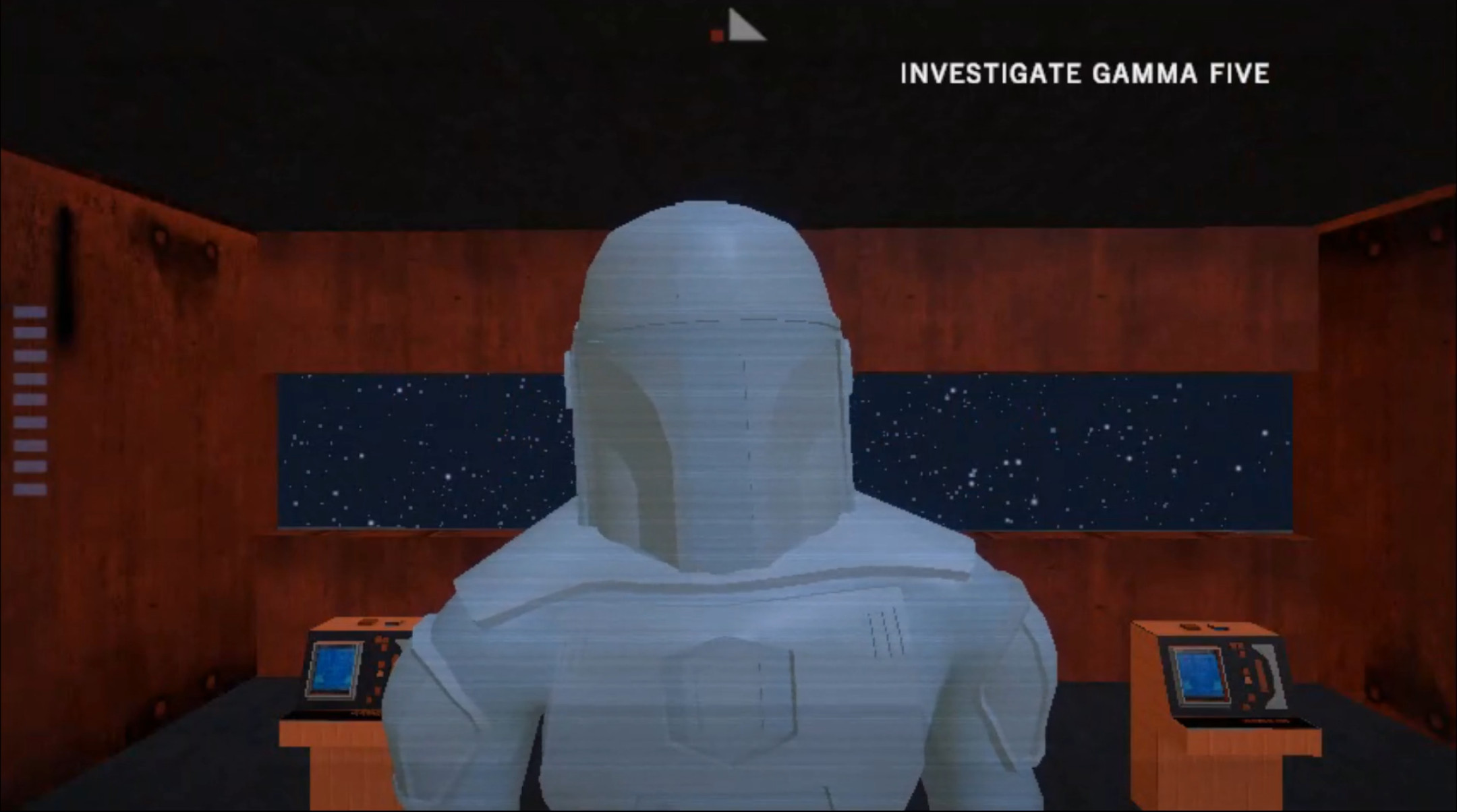 Look for the release of Pre-Alpha 0.2 on 01.01.22 and for the playthrough of mission three next week.