If you have ever wanted to mod Trine or develop your own epic platform adventure you can now do just that.
Whilst there is little supporting documentation at the moment, the Frozenbyte guys have given the full in house tools they used to make the games, here's what they say.
Frozenbyte wrote: The reason we've held off releasing the editor to the public before has been quite simple. It's pretty difficult to use if you don't know what you're doing, and there's *very* little documentation or tooltips.

The Frozenbyte Editor is a very diverse tool. This is what we use to make games like Trine and Trine 2, and it's based entirely on our own technology. You can now edit existing maps, make new maps and do all kinds of things with it. If this sounds like fun, go a head and play with the features and experiment!

So did we make an easy-to-use version for everyone to enjoy? The answer to that is…not really :) Instead we've opened a wiki page and provided some very basic instructions on how to use our editor. It's an open wiki after you've registered, so anyone can edit and post information, and we hope that people will start to share their knowledge with everyone. We'll also be updating the wiki ourselves and tracking that all the instructions are correct and up-to-date.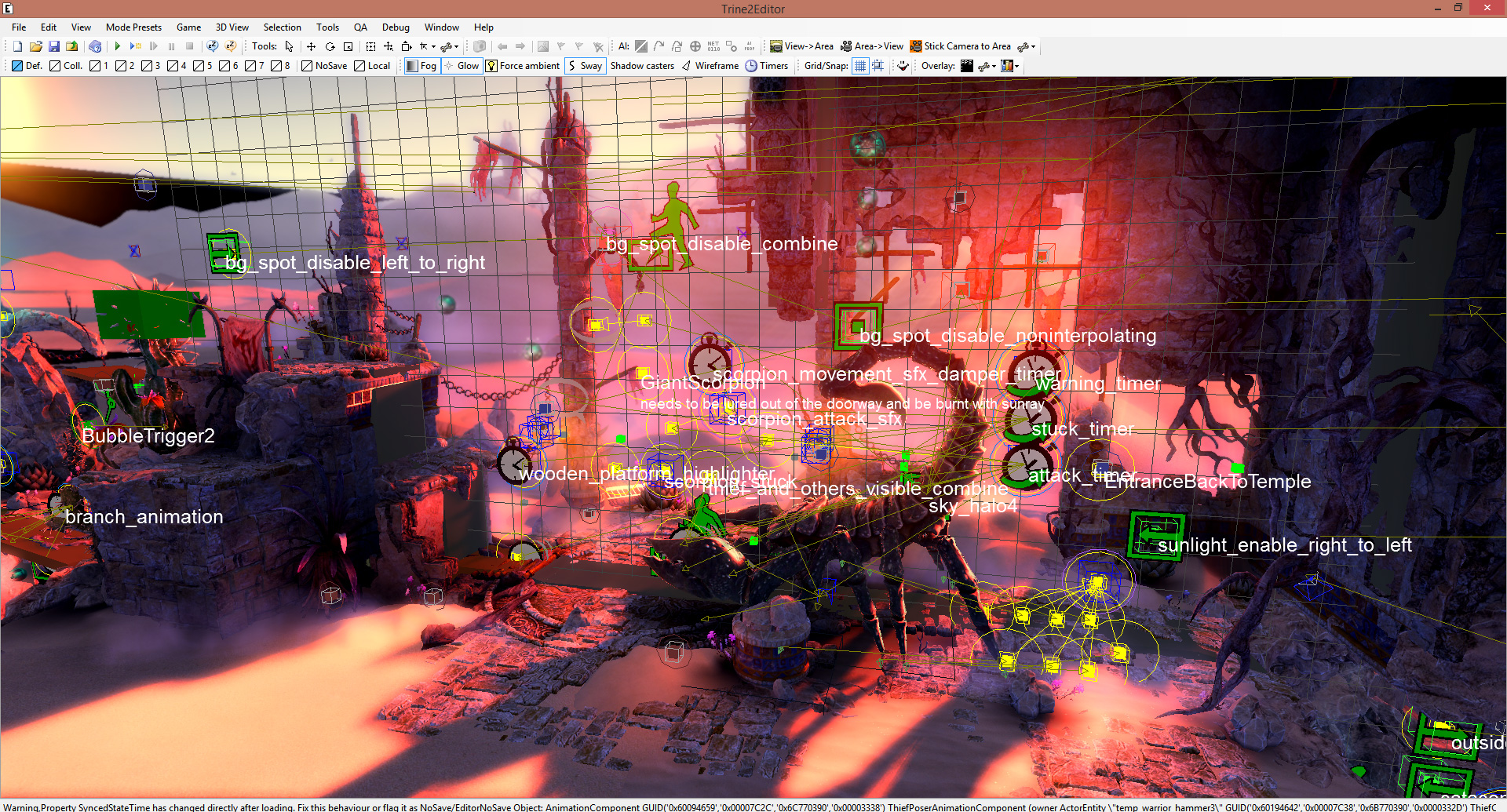 So what are you waiting for follow these instructions and jump in.
Instructions for Installing Trine Enchanted Edition Editor
Instructions for Installing Trine 2 Editor
Working on a Trine or Trine 2 mod / total conversion or addon, feel free to submit them to the listing & promote your hard work to the world.