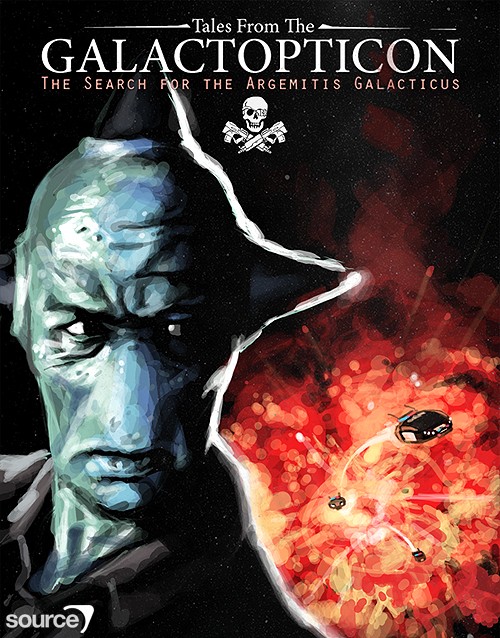 Starring Bruce Willis. Art by David Müller
We heard there's some kind of "best mod" contest going on. We like contests, but only when we win. So we figured we need some kind of news post with hella pictures of cool stuff to get everyone on the internet to vote for our mod.
In case you're new here, Tales From The Galactopticon: The Search For The Argemitis Galacticus (or Galactopticon for short) is a single-player science fiction mod for Half Life 2. It is about a blue alien who is recruited by a motley gang of interstellar pirates and has to shoot people and also space monsters.
John Solomon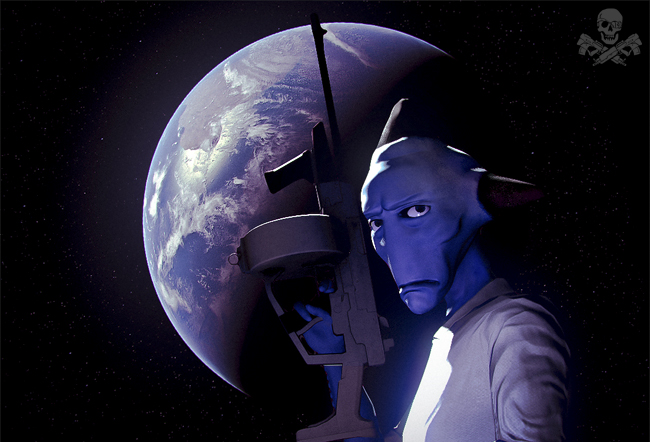 This down-on-his luck Laituurian might have been a hero once. Now he's just trying to get by in a galaxy that gets uglier every minute.
Weapons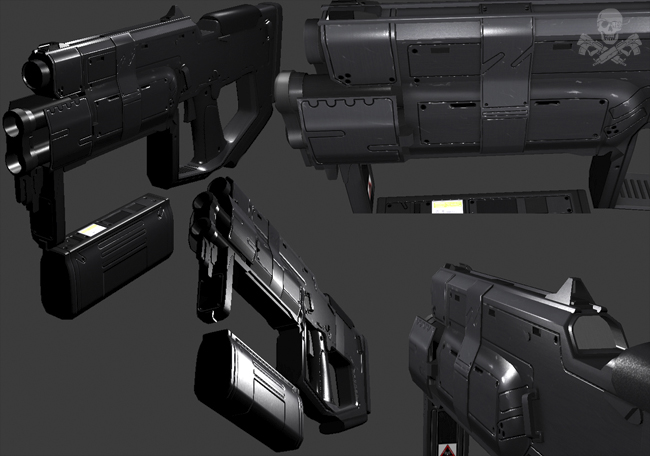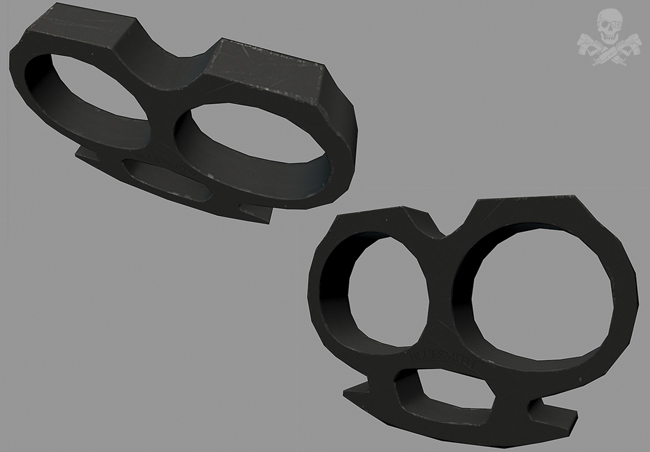 I heard you like weapon renders, so here's a couple of the many deadly weapons with which Solomon will hurt people.
The New New York Police Department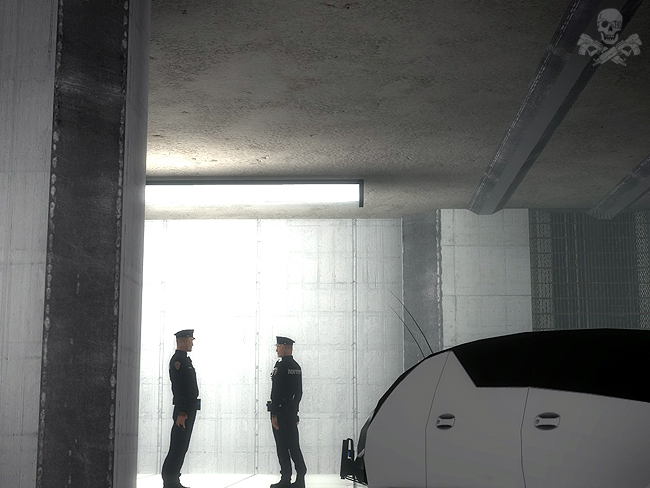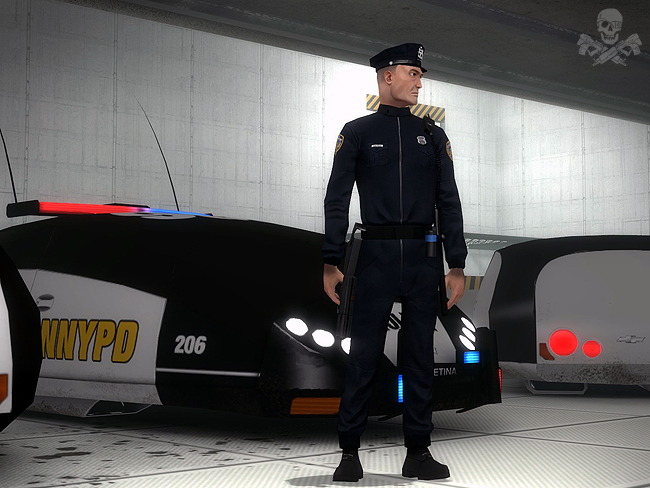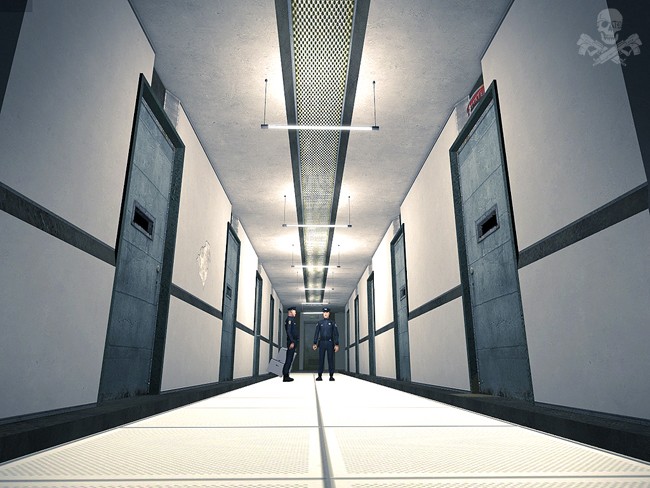 The local fuzz. These crooked cops will stop at nothing to put Solomon behind bars. Word has it they're in the pocket of...
The New New York Mafia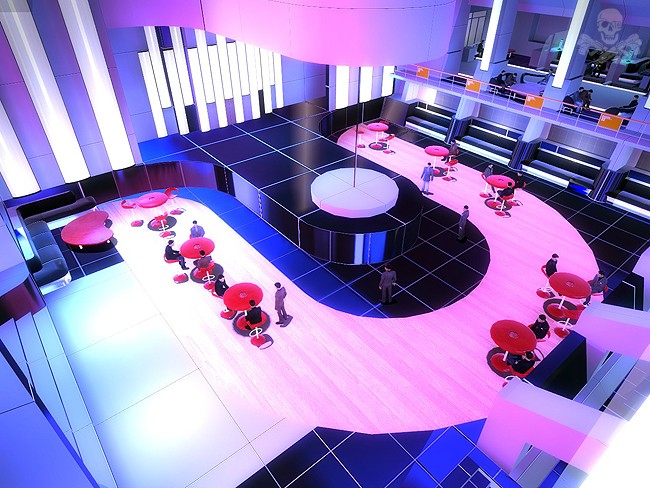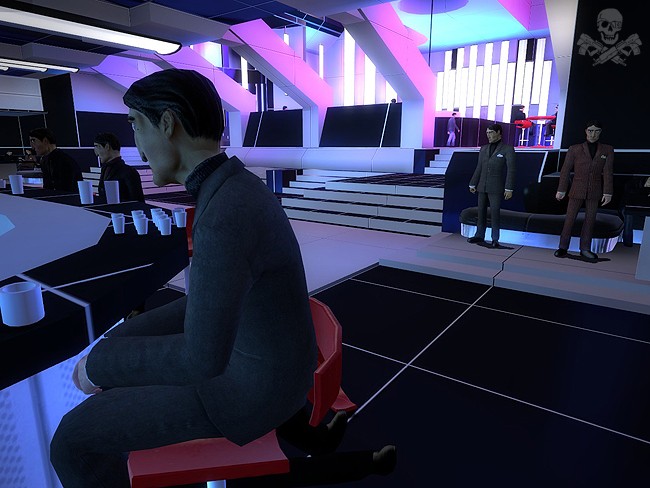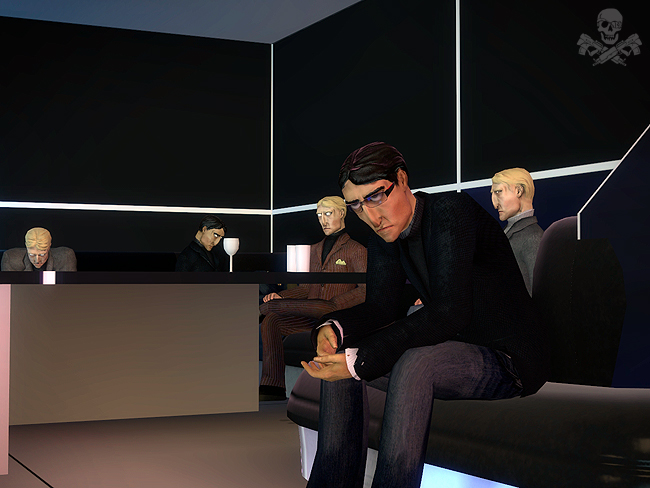 A gang of gangsters who operate out of a shady nightclub, the Bada Bang, underboss Sid Busco and his henchmen might be an easy source of work for a shady character like Solomon, but they're not to be trusted.
Pirates & The Winning Smile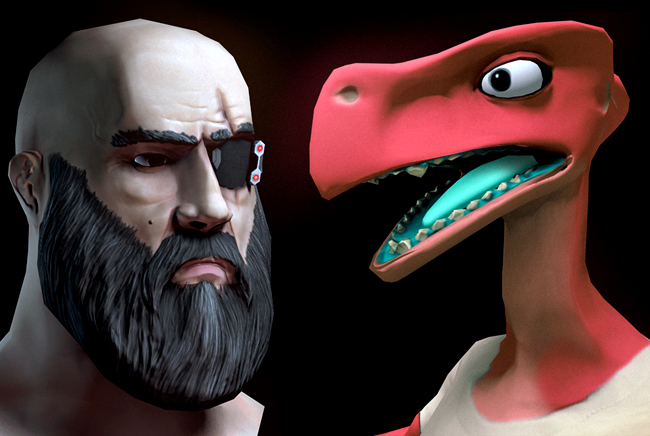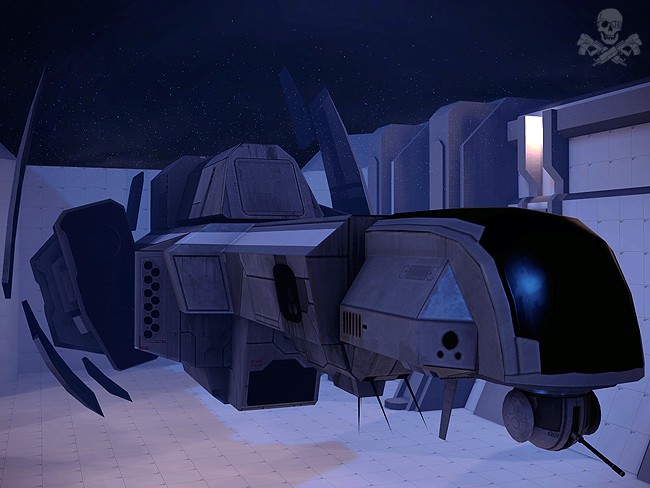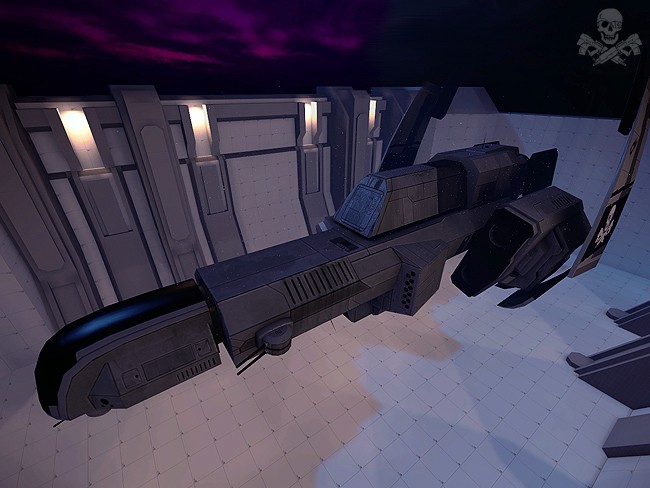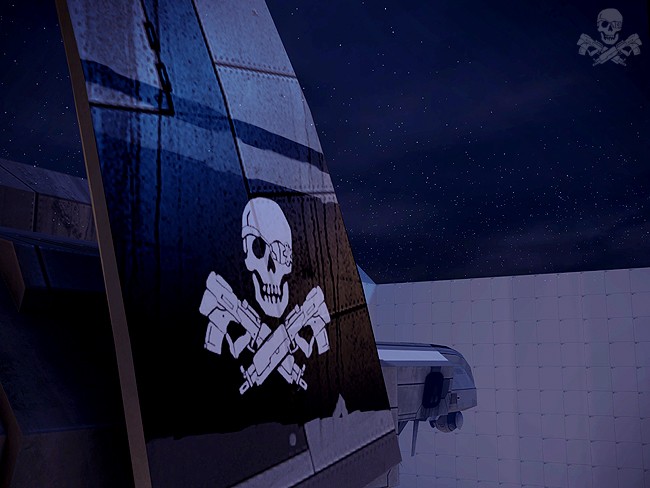 Commanded by Captain Mulholland and his cadre of capable crewmen, this heavily-armed frigate is John Solomon's only ticket off New New York. Those wings will be connected to something soon.
Gameplay Video
This is very early, and a lot of stuff is broken. But we think it kind of rules, and we hope you do too. Anyway, bye.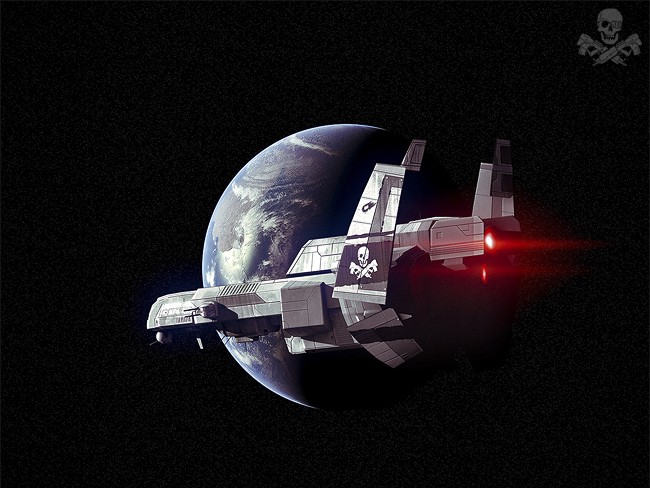 We be geese
~