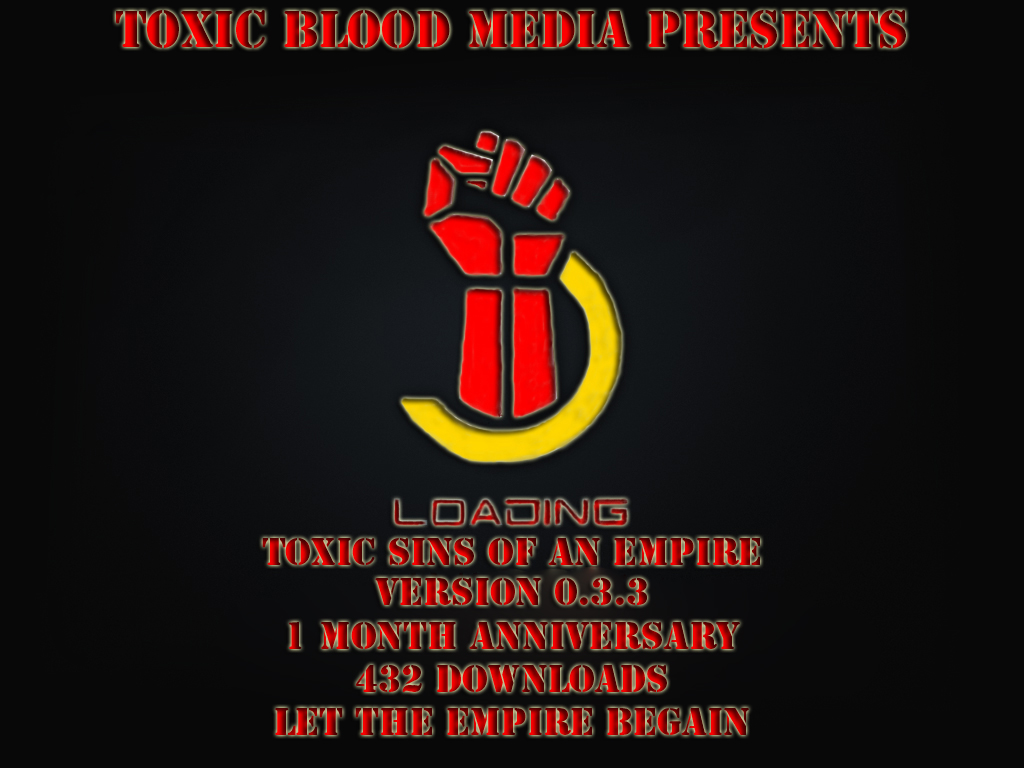 So as I am sure you have all noticed one of the top 5 most popular Sins of a Solar Empire mods just vanished.
Where did Toxic Sins of an Empire go and where is it going?
First of all as lead designer of this mod I would like you all to know that it is far from dead.
Matter of a fact we have been working on this mod this entire time.
The results of expanding this mod beyond anything we have ever done with it has been challenging.
We are almost ready for a beta release of Version 0.5 but it is very unstable.
The amount of processing required by your personal computer has been incressed.
With the expansion of graphics and mechanics some lower end computers will no longer be able to run it.
Have no fear though.
Toxic Blood Media has been working on a lite build to make it playable for lower end computers.
This build has been giving us the most problems.
We have been working on what to give the lite build and what to take away.
The results have not been what we are looking for.
So with that in mind the lite build is going to be late.
I have been getting a lot of questions about will Version 0.5 have new races and ships.
This is the question that most people want an answer to and sadly the answer is not yet.
When Toxic Blood Media took on new ships and races we had a lot of work to do.
To bring a race into the game and new ships it takes a lot of time.
We want it to be on standard with the releases we have made so far.
To release them now would be less then impressive.
I will have more updates in the coming days.