Okay, time for the first devlog post introduction. Last week wasn't as productive as usual since some of our guys have been sick or away, but we are still making progress! Which is great, since we're steaming towards a huge gaming event in the UK. Insomnia 2015, coming this month and we are polishing the demo ready to be previewed.
Also this week Unity 5 was released so we decided to upgrade, praying that the game didn't break with the upcoming event. Luckily it went fairly smoothly, but since Unity 5 removed quick property accessors and replaced them with GetComponent functions, we had to go through them and make sure we didn't have lots of unnecessary GetComponents running.
Luckily we are using custom shaders for most of our objects so our projects look didn't change too much, even Unity 5 changed the rendering. Small bugs appeared, but they were quickly fixed. The new Unity 5 audio mixer is a new addition and once we get familiar with how it works, it should be easy for us to fine tune the audio levels and make the game sound more badass.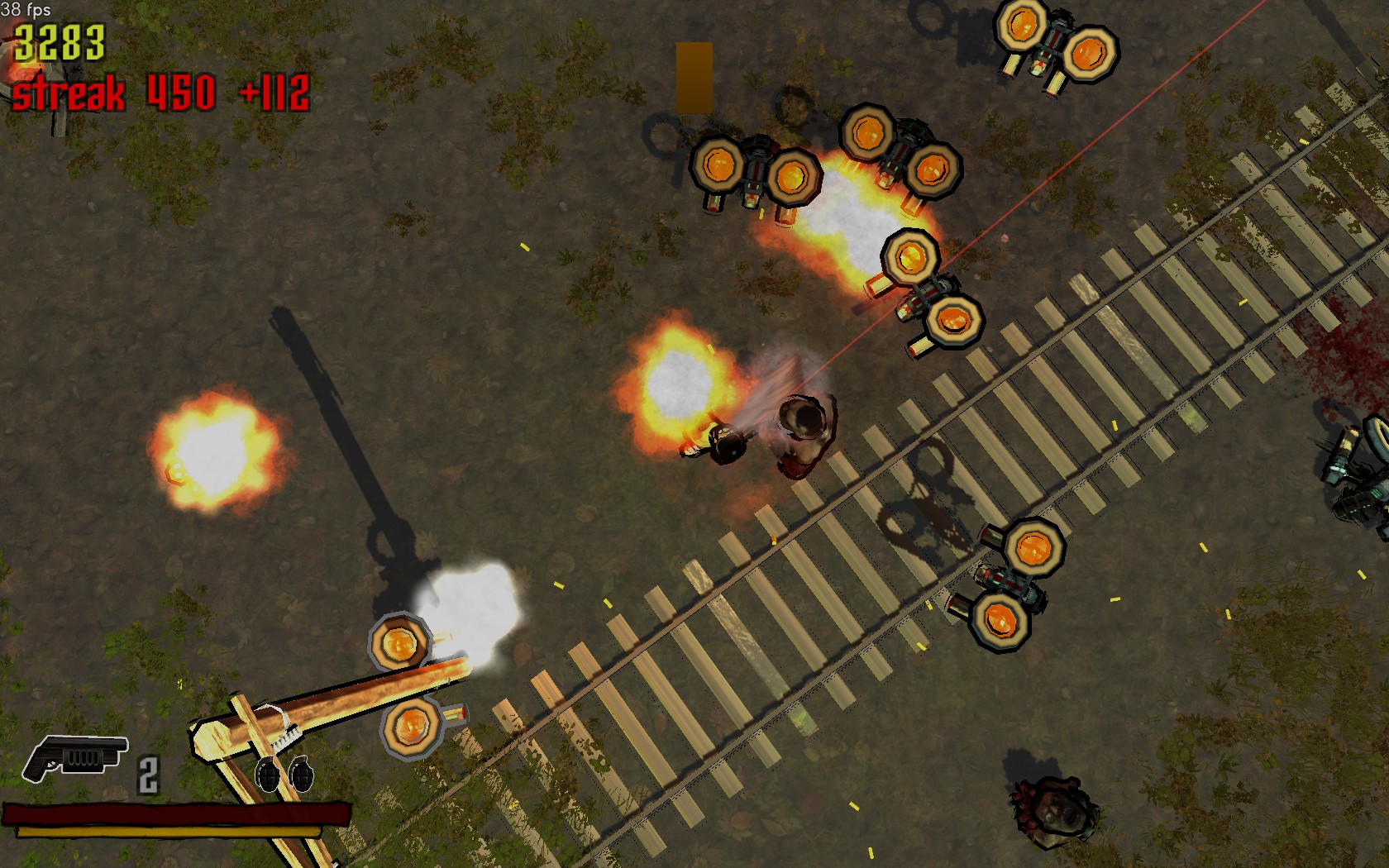 We were also working on two new power ups, a weapon power-up that enhances players weapon for a short period of time and a lightning bullets power up! The best part about the weapon power up is that it can be combined with bullet power-ups if you are able to pick them both up. Pray to RNG!
Besides unity and programming stuff, we designed a new logo since our previous one didn't really fit the style of our game and colours were incorrect. Our artist spent most of the week making mock ups and finally on friday we got the new logo we wanted.
For more updates, follow us on social media and return to our devlog next week!