After 10 days of nominations in which more than a thousand indie games were competing to enter the Top 100, just over 8,000 votes have been tallied and the nominees for the Top 100 Indie Games of 2021 have been revealed!
Phase 2 has begun, in which voting is now open for the Top 100 indie games to determine
2021's ultimate winner. You have until December 21 to cast your votes!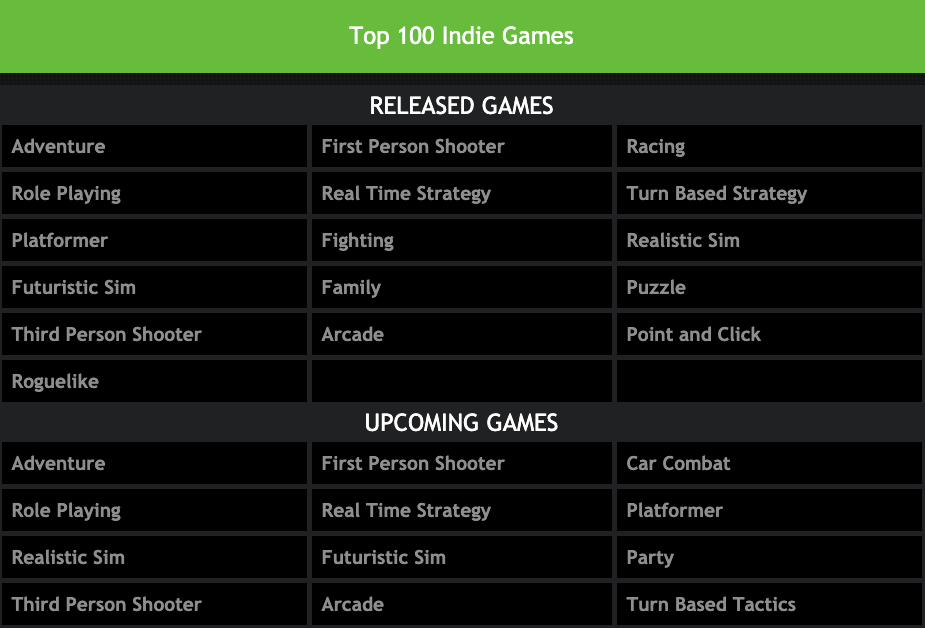 The Top 100 this year sees some awesome indies across a wide variety of genres, including Chernobylite, Military Conflict: Vietnam, Dread Templar and Forgive Me Father. A set of promising upcoming indies made the cut too, including Ardent Seas, Cheftastic!: Buffet Blast and Leaden Sky, which all stand a chance at winning the best upcoming indie game for 2021.
You can vote for more than one game, so be sure to
vote for all the games you think are deserving of a win!

Congratulations to all the indies that made it into the 2021 Indie of the Year Top 100. Now is the time to continue spreading the word about your nomination and to rally the support of your most vocal community members to boost you with votes and word-of-mouth discovery! Continue posting informative updates and articles about your game, and showcase new screenshots and trailers when they're ready for viewing.
Supported by Tripwire Presents
The 2021 awards are proudly supported by Tripwire Presents. Since developing and self-publishing successful franchises like Rising Storm/Red Orchestra, Killing Floor and Maneater, developer Tripwire Interactive set its sights on an exciting new venture. Tripwire Presents, Tripwire's indie publishing label, leverages the studio's experience and resources to provide independent developers with the tools and mentorship needed to fully realize their game's potential. With the recent release of Chivalry 2 from Torn Banner Studios, plus other notable titles such as Espire 1: VR Operative from Digital Lode and Road Redemption developed by EQ Games and Pixel Dash Studios - and many titles yet to be released - Tripwire Presents is quickly becoming known as one of the brightest new faces in Indie Publishing.