Blood of Old has just hit the milestone of the top 10 in Steam's Greenlight system. As the developers prepare for release any time now, they call upon you to help them gain more votes and speed up the Greenlighting process!
The Game launched on the Greenlight system around 12 days ago and entered the top 100 in it's first 5 days on the system! Since then it has continued to grow in popularity until it breached the top 10 milestone within it's first 12 days of being in the Greenlight system. The game has managed to maintain a steady, positive "yes" to "no" ratio during the length of its campaign, unlike the average top 50!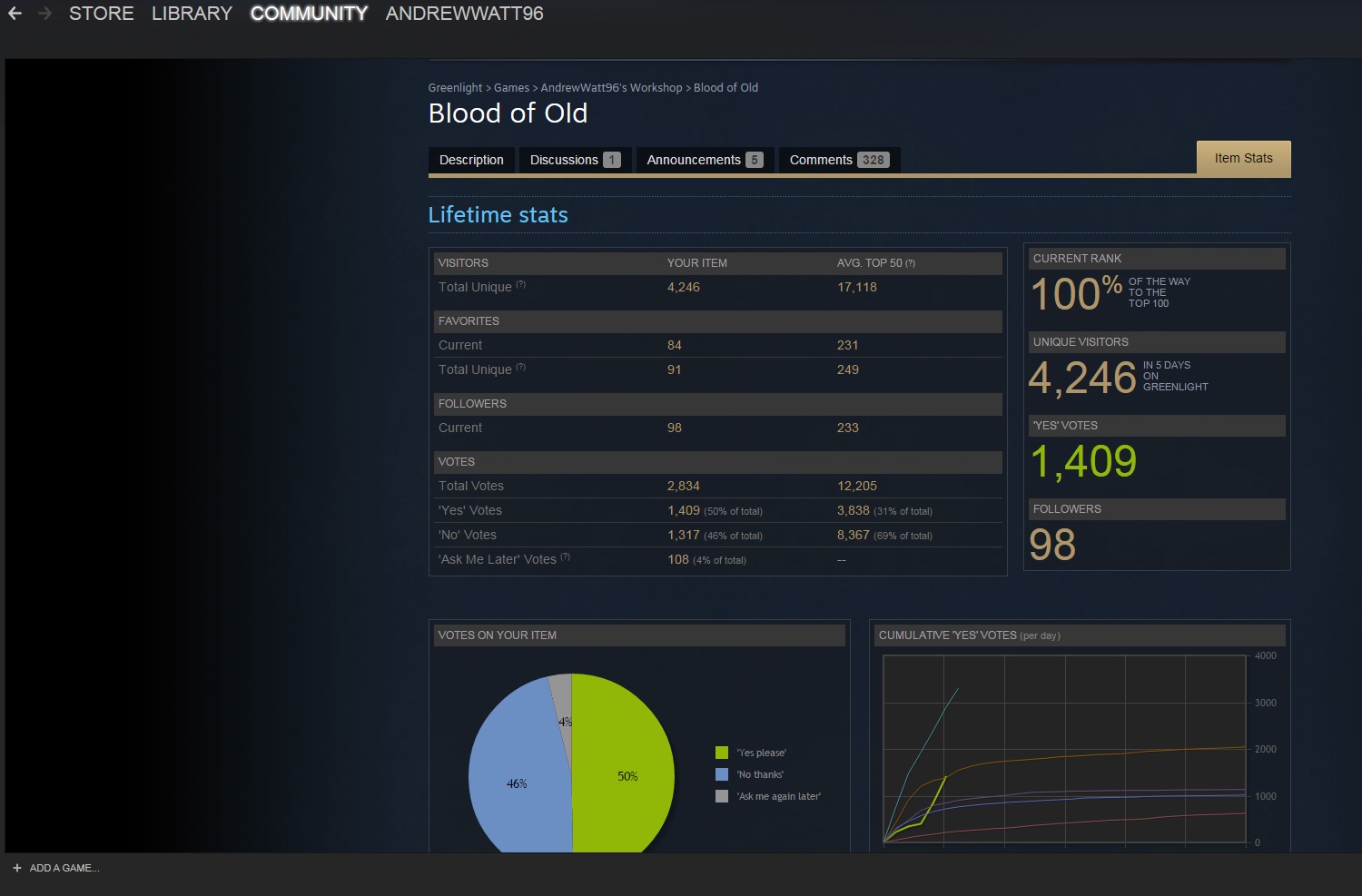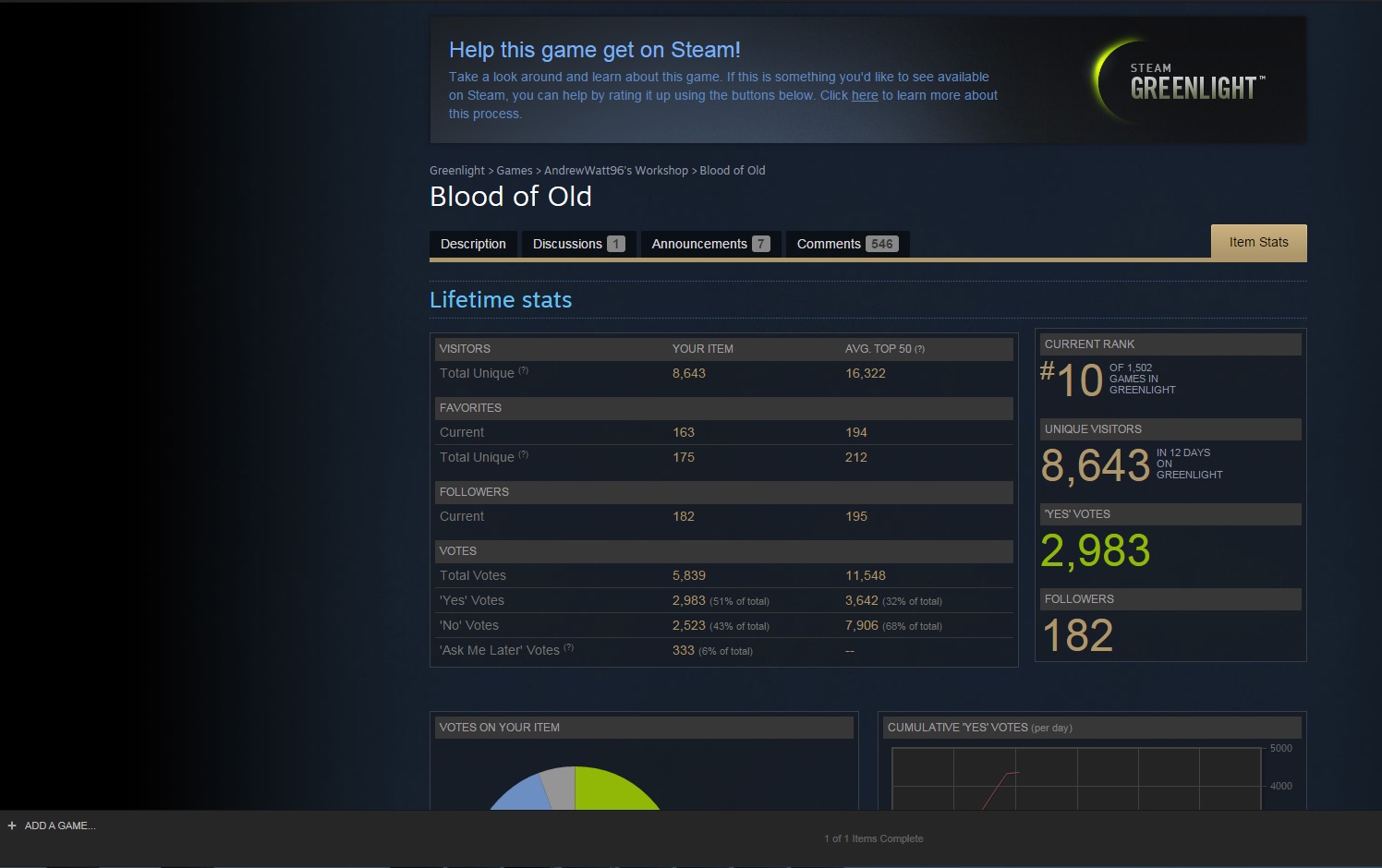 The game is set for release almost straight away after it passes the Greenlight system. The main release will focus on Steam, but it will release on other platforms. The waiting game continues as Valve evaluates the titles in Greenlight and one day, decides Blood of Old is ready to pass their system!