This version contains a lot of bug fixes and new art for all the items that looks a lot more like the other art in the game (it's all the same pixel resolution now). I also added in a feature that displays what squares you can "see" when aiming ranged attacks.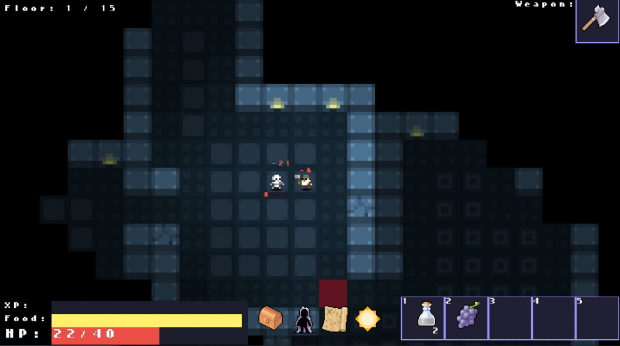 EDIT: Fixed some bugs in 1.2 and released a new version of it. Download it below:
I believe this release gets rid of most of the bugs in the game, so the next one should focus mostly on new features and/or content. If there's something specific you want, list it in the comments and I'll see what I can do. Thanks for playing!