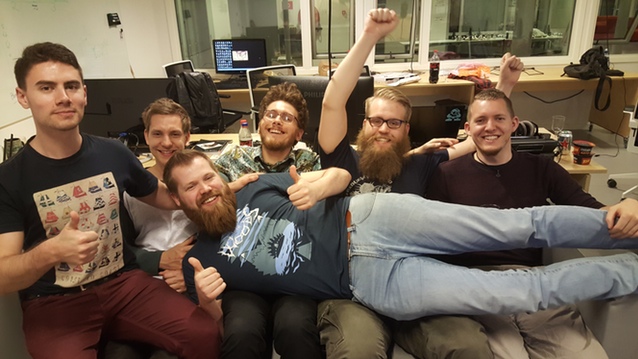 Thanks to all the backers and everyone else who helped us! We sincerely couldn't have done this without you guys! As you might have noticed, something happened in the last hour of the campaign; a backer pulled a big pledge, taking us back by $3,000. Sadly, this means that even though we initially did get past our second Stretch Goal, the total amount of money we raised ended up being below the $45,000 Stretch Goal.
Still, it was an amazing campaign, with a really impressive turnaround where we raised over $20,000 in the last week alone. For a small, almost unknown Norwegian indie studio, this was a touching surprise to us all, to see the community gather round us and push us past our goal. We will be setting up a way for late Backers to help the project out via one of several payment methods, but we'll let you know more about this in the next days.
The updated Kickstarter page is up! We'll now need a few days to get everything sorted. We hope to have another update ready for you as soon as possible with details on how we'll manage post campaign pledges, to see if we can't possibly get back that missed Stretch Goal and maybe even the Mist Walkers one as well!
Thank you all so much helping us fund Through the Woods and for joining us around the campfire for this story!
Sincerely,

Ole, Dan, Stian, Ole Erik, Torje, Torstein and Anders