WE MADE IT!
We're honestly at a loss for words here now. The last few days have been magical. Thank you all for your help throughout this month, we couldn't have done this without you. We'll let the video do the rest of the talking.
If it seems like Anders is a little tired it's because he is, he barely has any voice left in him!
We couldn't have done this without you, so from the bottom of our hearts, thank you so much!
Stretch goals!
After you guys helped to fully fund the Producer's Cut of Through the Woods this morning, we have released our Stretch Goals!
First up we have Loremaster, at $42,500!
By raising the money for this Stretch Goal, we will be able to include a lot more lore in the game. This can be in the form or journals and parchments you will find strewn around the environment and in huts, revealing more of the back story of what happened on the island, how the mysterious Old Erik came to be a kidnapper and why. A lot of these will be found off the beaten path, giving you more reasons to stray deeper into the forest and to explore the woods.
We will also be able to create more art and carvings rooted in Norse mythology, and translatable ancient Nordic runes that you will come across during your journey through the forest, which will help to enrichen your entire experience of Through the Woods.
The next Stretch Goal is called Whispers, at $45,000!
This Stretch Goal will allow us to produce all the written lore found in the game with full voice acting recorded by professional actors. We will also be able to have our sound designer create original music for each story, complete with accompanying sound design that will help tell the story you are listening to.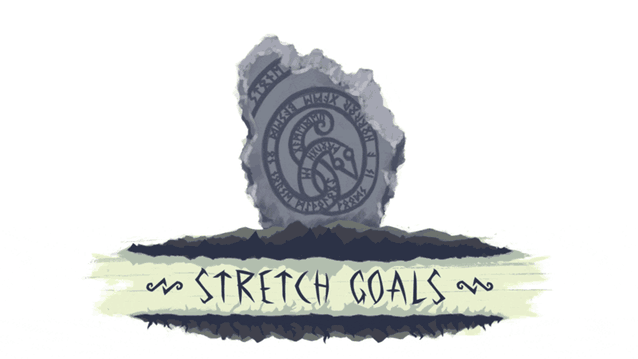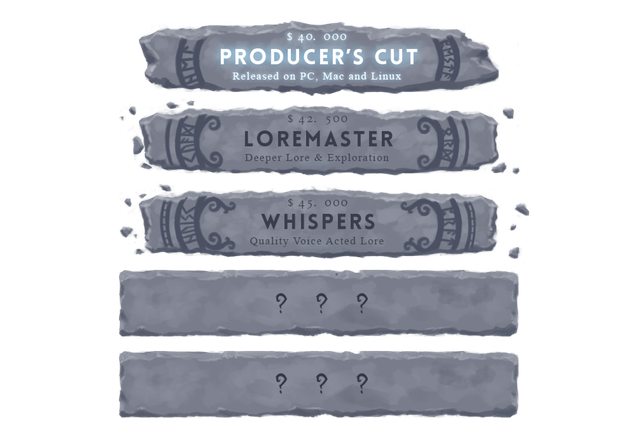 So, as you can see, we have a lot of really exciting stuff lined up if we reach our Stretch Goals and we have even more ready to be announced if we get closer to our targets. If any of this sounds interesting to you, please keep sharing the project on your chosen social media! Just because we reached our goal, it doesn't mean that's the extent of our ambition!
That's it from us for today!
Thanks for getting us this far, and thanks for joining us around the campfire!
Ole, Dan, Stian, Ole Erik, Torje, Torstein and Anders