This release contains four new classes, one new enemy, a new lighting system, and a new item and monster spawning system, as well as a host of bug fixes and optimizations. Finally, the game got it's tutorial! So those scared off by the lack of tutorial before should give the tutorial a whirl for tips on how to play and an overview of the controls.
If there's still elements of the game that you find confusing, tell me in the comments and I'll try and address those in the tutorial in subsequent patches.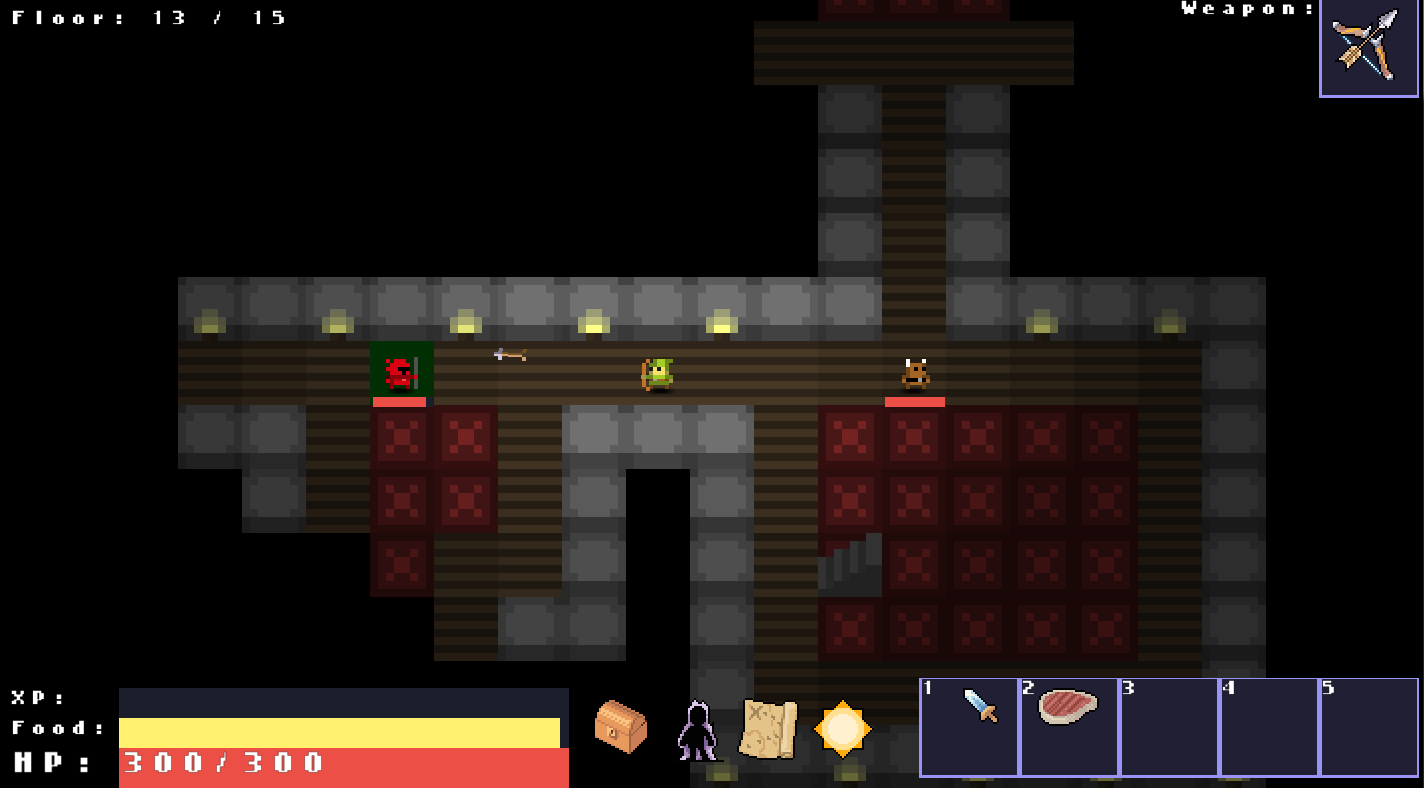 The next patch will be coming in a week or two. It will contain a new art pass over all the item art (to get them to the same pixel resolution as the characters and backgrounds), as well as new enemies, some balance changes, bug fixes, and potentially more if I have the time. If you have any features you would like to see in the game or find any bugs you would like to report, either post about them in the comments section or send me an email at willswannack@gmail.com. Hope you guys are enjoying it!