Discover your allies, Dispose of the rest in this new social deduction game of lies and deceit!
(Throne of Lies Trailer + Kickstarter Pitch)
Throne of Lies' Kickstarter crowdfunding campaign went live yesterday, already raising thousands of dollars within less than 12-hours. With up to 15 players simultaneously as 1 of more than 30 classes, gamers sift through day and night phases until an enemy faction is defeated. Players discover friend from foe during the day while discussing clues as to who is and is not an enemy faction member with social manipulation abilities. Secret meetings occur at night, plotting the next victim to slay with 1 of over 100 abilities.
During this time, players can also be converted by The Mastermind -- a class that can completely change a class to a "dark version" with new abilities, forcing them to join the enemy faction: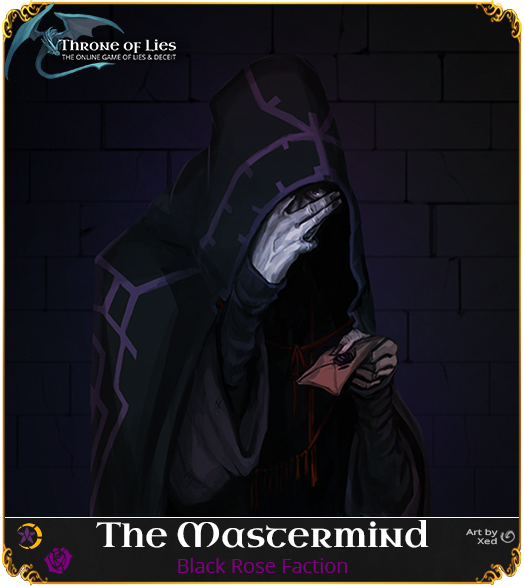 (The Mastermind Class Portrait)
After discovering a new murder in the morning, there will a trial for the guilty, by majority vote. If found guilty of Treason, the initial accuser will execute the guilty party with a visual animation linked with their weapon. For example, if you have an ice staff, you may execute them with a bolt of ice. If you have a sword, well -- let's just say he's definitely not surviving that: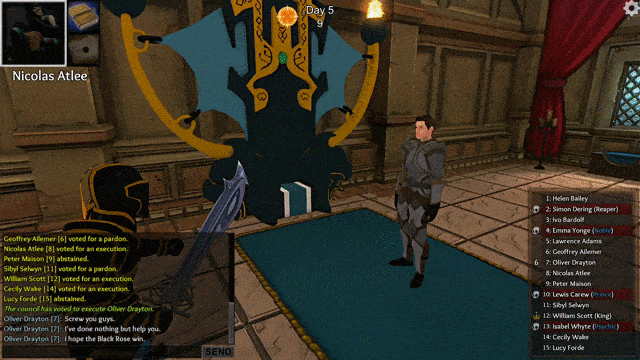 (Poor fellow being executed by a sword style after finding himself guilty of Treason. Pre-Alpha UI)
Backers are being rewarded for their contributions with a minimum of two keys-per-tier, including access to beta: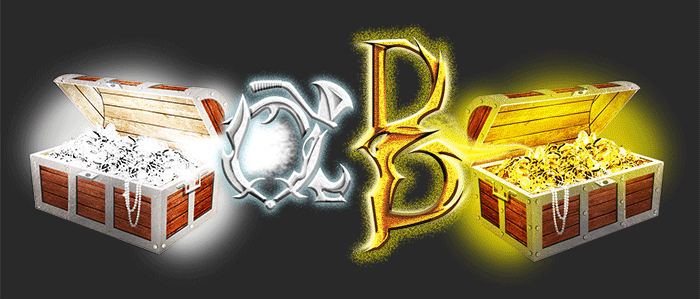 (Beta access at $10 with 2 keys; Alpha access at $19 with 4 keys)
Meanwhile, the indie game devs of Imperium42 Game Studio recently released two more gameplay GIFs - with UI - to help visualize how the game is played: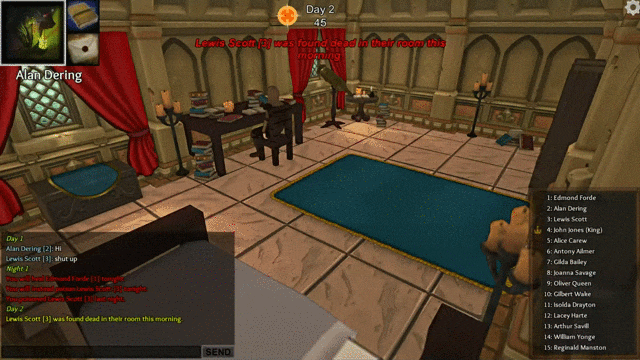 (Death, Journal, and "Deathnote" Mechanics)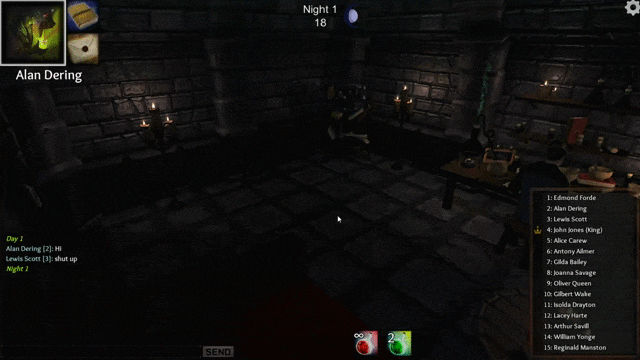 (Alchemist class at night - "Hmm.. I should really heal this guy... NOPE! Poison for you! Mwaha..")
Throne of Lies is as flagship as it gets for an online, indie game asking for only $20,000. Considering the game is low-scoped, everything you see so far will appear in the game.
To get the most up-to-date information, players are encouraged to chat live now on Discord, where fans are already roleplaying the social deduction aspect of Throne of Lies.