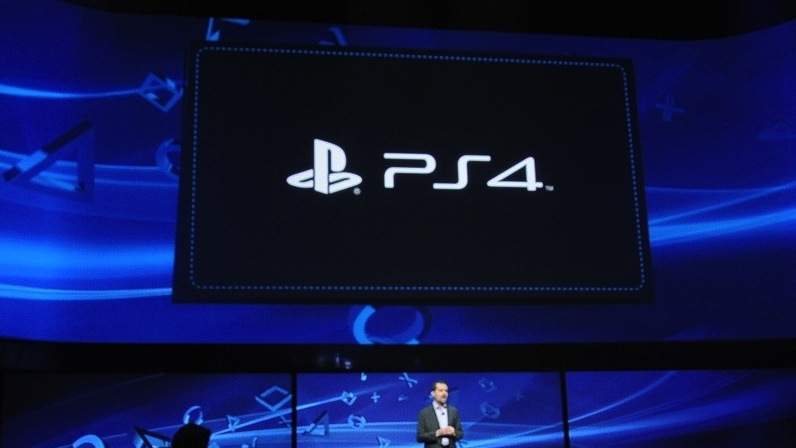 ( Information about PS4 )
---
1. Games Look Like Movies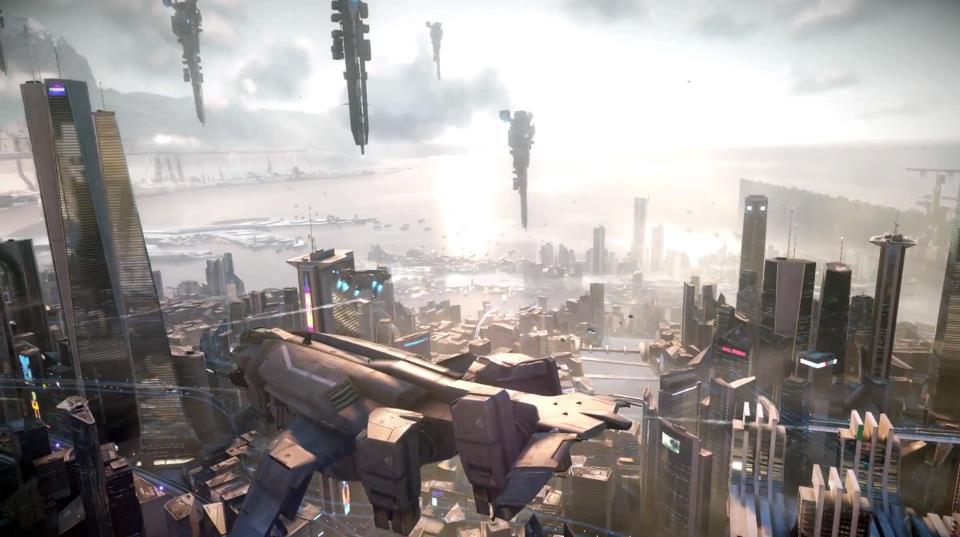 Killzone: Shadow Fall
It pretty much goes without saying, but the games shown so far for PlayStation® 4 look really amazing. Sony itself has demoed the likes of Knack, a colorful platformer that looks like a Pixar movie, and Killzone: Shadow Fall, a sci-fi shoot-'em-up that gives ILM's Star Wars best a run for its money. These, and other games like InFamous: Second Son, Watch Dogs, and Driveclub absolutely blur the line between the sort of high-fidelity computer-generated visuals seen in blockbuster Hollywood films and video games more than any game system before it.
---
2. New Ways to Play
When you're playing games on your PS4™ and connected to the PlayStation® Network, friends will be able to jump in and watch you play, if you'd like. They'll even be able to take control from you and help you through tricky parts of the game if you need help. What's more, you'll be able to share clips of yourself playing games with friends around the world simply by pressing the Share button on the controller. Which brings us to…
---
3. The Controller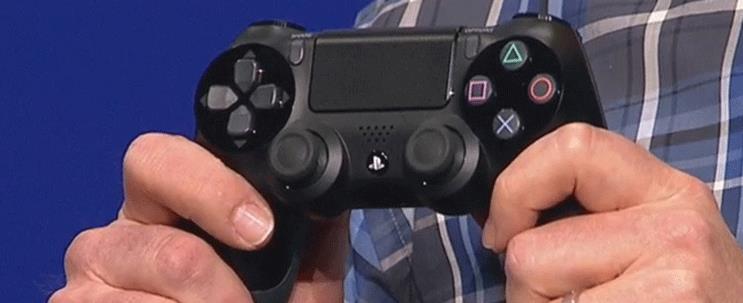 The new DualShock 4 controller. The sleekest PlayStation® gamepad yet packs even more cutting-edge technology into its plastic shell. Enhanced rumble feedback. A touchpad like the one found on the back of the PlayStation® Vita handheld. New gameplay possibilities. It also works with a Kinect®-like camera bar to allow advanced motion-based gaming, and has other neat little features, such as a built-in headphone jack.
---
4. Play PS4™ on PlayStation® Vita
Sony's announced that its PlayStation® Vita handheld will be able to be used to play all PS4™ games remotely, so if you don't have access to a television when you want to game it's not a problem. Your games will simply get streamed from the PlayStation® 4 to the Vita, where the device's awesome OLED screen will display them with remarkable detail.
---
5. PS4™ Plays PS1™, PS2™ and PS3™ Games!
You'll be able to play games from every previous PlayStation® on the PlayStation® 4, but not by popping in discs. Instead, the PS4™ will let you stream older games over the Internet, meaning they won't even take up any space on the system's built-in hard drive.
---
6. Free Demos – for Everything
No longer will you need to rent games or download huge files in order to try out a new title you're interested in. Sony has revealed that every game for PS4™ will have a demo version you'll be able to access online with one press of a button, which will be instantly playable for a period of time. What's more, when you buy games online, you'll be able to play them right away, while waiting for the whole thing to download.
---
(

So here's

Playstation

4

specification

)
* One-piece custom CPU with eight x86-64 AMD Jaguar CPU cores and 1.84 TFLOPS next-generation AMD Radeon-based graphics engine
* 8 GB GDDR5 RAM
* Built-in HDD
* 6x Blu-ray, 8x DVD
* USB 3.0
* Gb Ethernet, 802.11 b / g / n Wi-Fi and Bluetooth 2.1
* HDMI
* Analog AV Out
* Optical S / PDIF audio-out
[Playstation 4 Eye specifications]
* 186mm x 27mm x 27mm
* 1280 x 800 pixel x 2 (max)
* 1280x800 pixel @ 60fps - 640x400 pixels @ 120fps - 240fps @ 320x192 pixel
* Video format: RAW, YUV (uncompressed)
* Dual Lenses, F value/F2.0 fixed focus
* Capture Range: 30cm ~ ∞
* Field-of-View: 85 °
* Microphone: 4 Channel Microphone Array
* Connection Type: PS4 dedicated connector (AUX connector)
* Cable length: about 2m.


---
Watch trailer

video

quality

PS4

here
PlayStation Meeting - Killzone: Shadow Fall Gameplay
Destiny PlayStation 4 Official Announcement
Deep Down Trailer 1080p PS4 Playstation 4 game gameplay
Watch Dogs - PlayStation Meeting Presentation and Gameplay
Quantic Dream: PS4's Impressive Emotional Tech Demo
inFAMOUS: Second Son - DAT Playstation 4 Trailer
Gameplay! The Playstation 4 Has a Racing Game - Drive Club
---
Watch the first
person playing
Playstation
4 here: Moddb.com
---
More

Playstation

4 information

will come

later