[ He is

the first to

test the

PS4! ]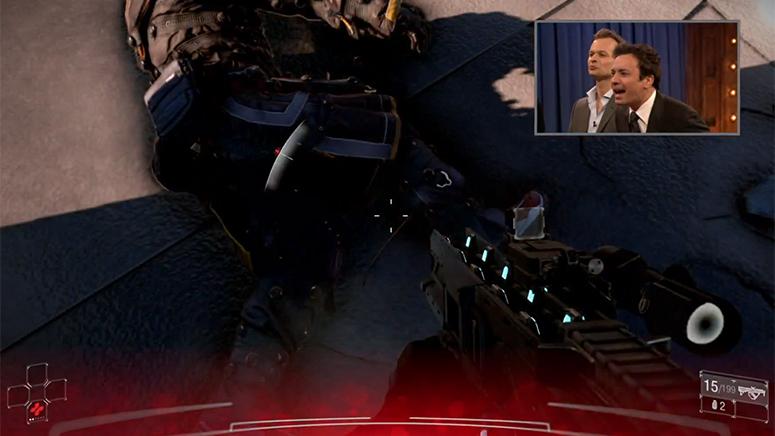 Jimmy

Fallon

gets to play

Kill

Zone

: Shadow

Fall

live
Talk show
host
Jimmy
Fallon
was
the first
man outside
the industry to
play
PlayStation
4
As
Sony's
unveiling
earlier this week.
---
It was the head of Guerilla Games Hermen Hulst who took a visit to Late Night with Jimmy Fallon, which is filmed in New York, the day after the much-publicized press conference.
As most young people today playing games in one form or another, have a talk shows picked up the game-related serials to their applications, and as such as Conan O'Brien focuses on how inexperienced he is, and butcher the most popular games on the market, tells Jimmy Fallon that he personally is an avid player.
- I'm a gamer, I'm a geek, says Fallon during the presentation, before a few minutes later get PS4 control in the hands and prove something else.
---
Kill
Zone
: Shadow
Fall
developed by
Guerilla
Games
and published by
Sony
Computer Entertainment

For the
PlayStation
4
The game
launched
on schedule
at the end
of the year.
---
For more information about PlayStation 4 press on this link: Moddb.com


---