As you may have heard, there is a good chance we'll expand Diamond Dan with some new content. Out of a stroke of genius we decided to listen to the community for once. So here goes:
We're open for cool new ideas for traps to kill our favorite characters Dan and Ann! The most original 3 ideas will get a free *Diamond Dan* Steam-key.
Got anything?
to send me a private message with your idea.
To get you started, here's some concept art of traps we already have in the game: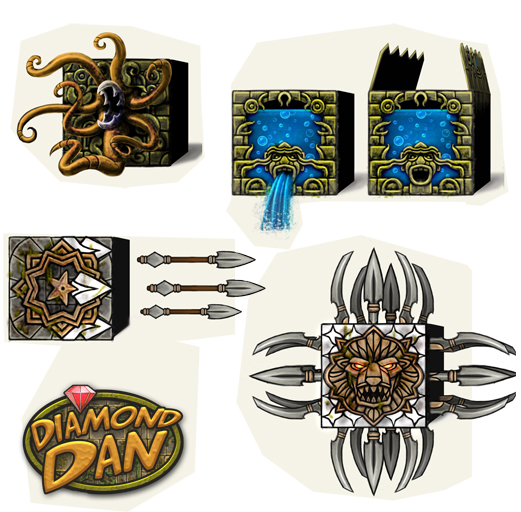 If you need more inspiration, click on the link below to play the demo:
We also have a Diamond Dan forum for all your discussion needs:
Hope to hear about your ideas soon! and good luck to the games that made it to the finals, let the best one win!
Competition will end on 31th December 2010, Winners will be announced in the new year!
Greetings,
Alexander
Grendel Games