Greetings citizens!Once again we would like to share with you a little bit about what has been happening around The Universim since starting the new year. At the start of 2015, we've grown our team quite a bit and would like to introduce:Developers: George, Daniel Artists: Saxon , Mel, Guille, Bradley, SebastianWith all these new people, progress has really sped up. We have been focusing on our continual polishing of Prometheus as well as working on the logic behind how an epicenter visually grows. Our artists have also been hard at work updating our existing models and beginning to introduce both the UI and animations.We've already shared some of these changes on social media and are planning to do so regularly, so be sure to follow us.
We've also started a new Twitch channel and have begun streaming some of our work and chatting with the community. Be sure to subscribe to get informed about any upcoming streams we'll be doing, here's a look at the results of the latest stream with Saxon: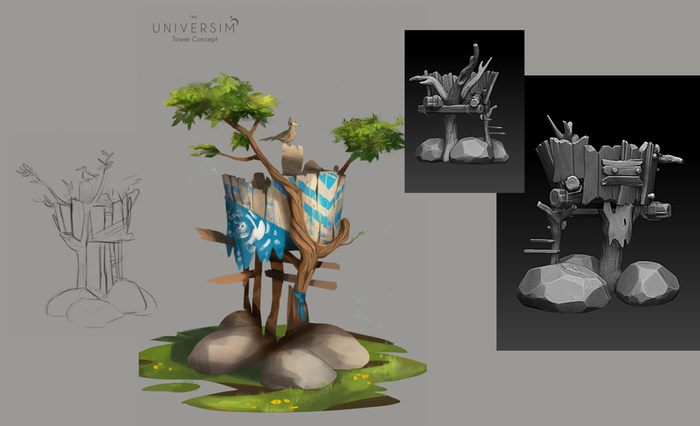 Lastly, we were recently approached by Deck 13 Interactive and had a great chat with them. They are interested in helping out indie developers on projects and we talked about the possibility of getting their experience in The Universim. Nothing has been decided yet, and we're discussing internally, but we will let you know if anything major happens.In this update, we will be focusing on the worker behaviors that we're both working on and have planned down the pipe. Please note that this is all work in progress and features may change later on.As you know by now, workers will be the workforce of your civilization and accomplish tasks based on the epicenter needs. Workers are assigned to specific roles, each with their part to play: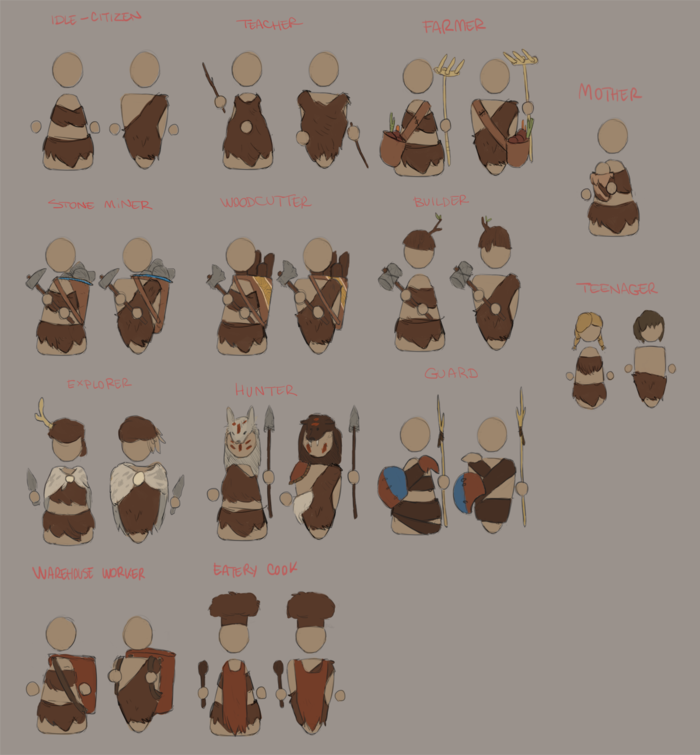 Workers can be selected and will come with a handy ID card that gives a brief summary: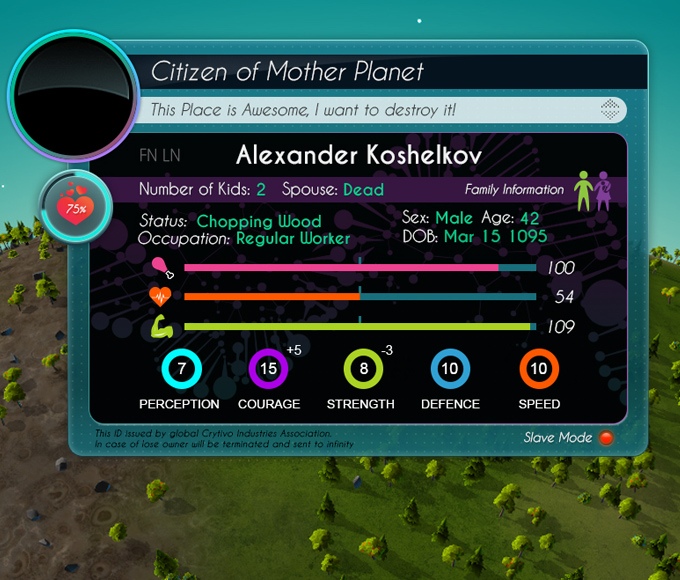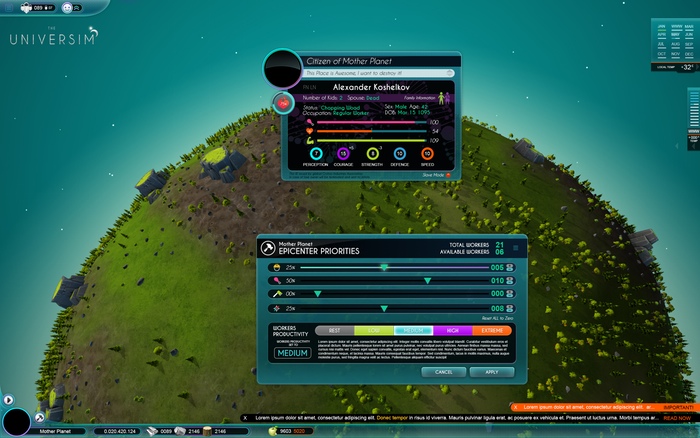 Click to enlarge
Survival Stats
Health is the workers lifeline. If this reaches zero, the worker will die!
Hunger will drain over time and will affect the worker's overall mood and productivity. It's important that workers feed themselves at the epicenter to maintain their health.
Stamina will deplete as the worker completes tasks - more so if the task is tough. This stat will affect the worker's movement and combat speed and workers will need to rest to maintain their energy.
Combat Stats
The combat system hasn't yet been finalized, so these stats are currently in conceptual design. While our goal is to not make The Universim into a combat, real time strategy game, combat will still play an important role. When a worker is created and in their adulthood, they will generate some base combat stats. These stats will change, however, based on modifiers from their current job role. For example, a Guard will have more courage than a mere Farmer.
Perception
Workers, and any creature, will have a persistent field of perception that will allow them to "see" others around them. This will allow workers to spot threats and decide whether to engage or flee.
Courage
The willingness to engage in combat is based on the courage of both parties. This can be combined with nearby friendly units to raise the collective courage enough to take on even the scariest of foes.
Strength
Simply put, will determine the amount of damage the worker does.
Defense
Opposite of strength, will help reduce the amount of damage taken.
Speed
Determines both how often the unit will attack, and how likely they will avoid incoming damage. The worker's stamina will effect this stat. Most of the time, worker's will be focused on their assigned roles in the epicenter. To help control where the focus of the workforce is placed, players will be able to open up an epicenter's priority panel: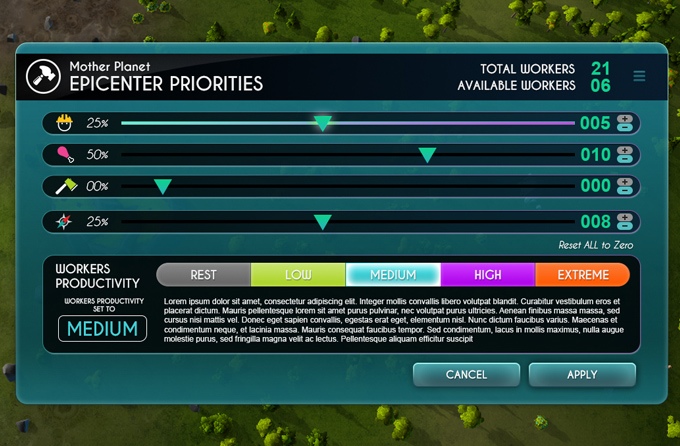 Using a system of sliders, players can assign basic workers to high level roles to keep the epicenter in motion. However, more important and unique roles will be assigned through other means which we will talk about in a later update.What's important to note is the workers productivity portion. Here, the epicenter can be told how hard the workers should work. Will workers be forced to work longer before resting and eating or will they be able to relax more often?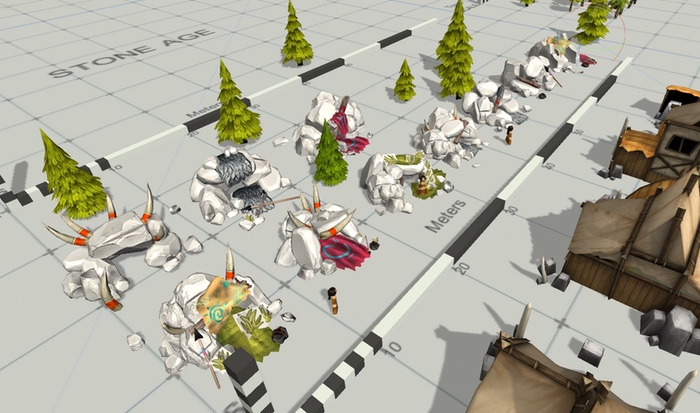 But what is a workforce without more workers? As epicenters grow in population, workers will come together and … well, mate.

In the future, we would like to implement a family system, where workers will share last names, have spouses and where children will inherit the statistics of their parents.Eventually, if workers survive long enough,, they will die from old age. We aim to allow players to create the key building cemetery which will allow workers (and families) to bury the deceased and mourn for them. Bodies left to rot might carry diseases so it will be important to have a few cemeteries around.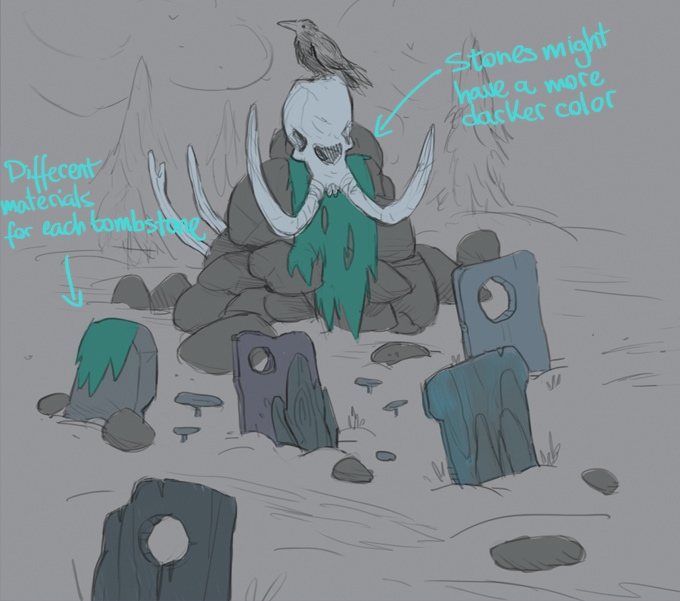 Thank you for joining us in this latest update. We have recently completeled our second milestone and had a successful build review of where we're at. In the near future, we plan to share a milestone update with the community so you can see what we have planned next! We would like to leave you with a teaser of our newest theme song for The Universim: