We haven't posted on here for a while, but with good reason. We have had our heads down trying to get the game into Beta stage and it's looking incredible.
We also have some big news to announce on a new member to the UNDEAD ZONE team.
Make-up Maestro and Actor, Tom Savini, will be voicing one of the characters that will lead the survivors through SAN EDEN. He is easily one of the most influential and groundbreaking effects artists of our time - Friday the 13th, Martin and Creepshow. He has even created some memorable characters as an actor, in films such as, Dawn of the Dead, From Dusk Till Dawn and most recently Machete.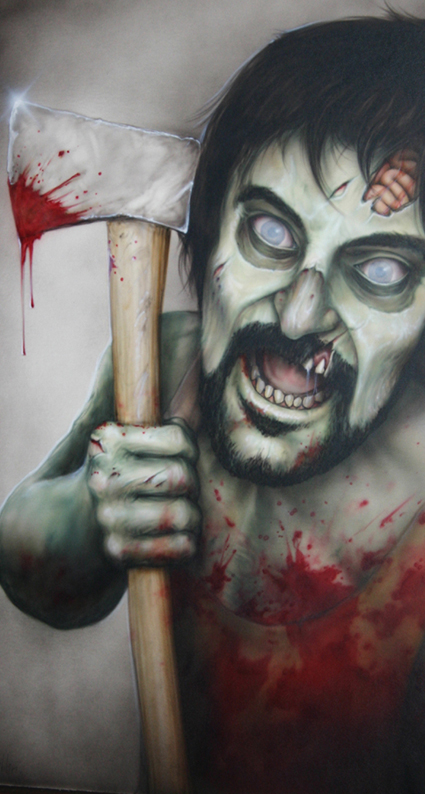 Having such talent doing voice work will really add to the gameplay and sound-scape of the Undead Zone, giving it gravitas and more importantly immersion that could only be given by a veteran in this field.
Tom will be playing the character of JAKE, the last surviving member of a mercenary group sent to San Eden to collect important data. He will Guide the survivors through the campaign, whilst giving a backstory narrative and adding context to the game.
We felt that this Guide would help immerse players into the world. His voice overs will appear in addition to on screen hints, so it will act as a backup, thus never leaving the player confused on what to do next.
In other news, we have finished implementing the musical score for the Undead Zone campaign – an amazing orchestral soundscape composed by Mary Doe film composer Steve Summers.
We are also in the last stages of completing the final game level.
You can find out more on Savini's role in the Undead Zone here.