Music can make or break the feel and tone of a game. So as we have been developing the Undead Zone, we found it vitally important to have produced a high quality original soundtrack to compliment the unique settings and events of the game.
We approached composer Steve Summers who has worked on projects such as the highly successful T.V show SMALLVILLE, to do the soundtrack for The Undead Zone. ""Film and game scores are indeed one and the same. Each requires a main theme, sub-themes, atmospheric nuances and other important motifs and ideas. Particularly over the last five years, many game developers have identified this requirement and we now see how many games produced are containing high quality film scores. The benefit of this to the gamers has been enormous. Gamers inherently are very enthusiastic and intelligent about music scores in their games. They, like the game developers, realize how important music is to the overall feel and tone of the game".
Sections of the soundscape will reflect the Western themes of films such as THE GOOD THE BAD AND THE UGLY, which also featured vast desert environments and empty ghost towns. Using this feel adds authenticity to the environment so it fully realizes player immersion.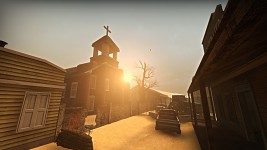 An area like this will rely heavily on Western influenced sounds.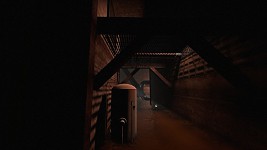 An area like this will use military influenced creepy horror music.
We are providing a sample of a track that will be used in the game. More updates to come soon.