Today I saw on one of the forums, where we discuss the alpha version of my game that I made available in IndieDB in early summer. Most complained about the small amount of content and dissatisfied that the game is only controlled by the riders. Spoiler alert!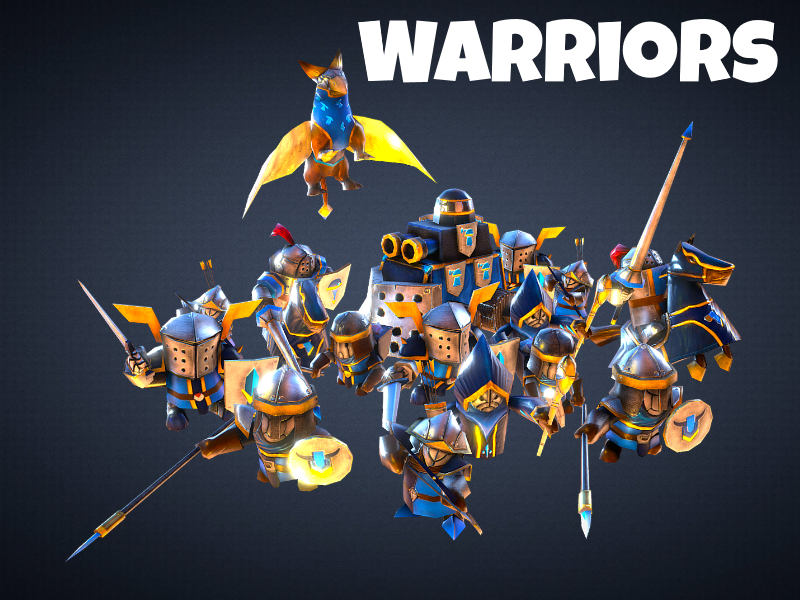 In fact, the game is planned for a minimum of 8 types of soldiers. In the game they will perform a variety of functions. Not all of them will belong to the player. Many of them will be mercenaries, which are not subject directly to the player, but can independently attack the enemy city or defend your territory until you conquer a new city.
I will not describe the function of each type of troops and their hostility and purpose to keep a little mystery about the future of the game.
You have a good opportunity to dream and to leave your ideas in the comments.
I will answer all!!!
Now let's see the warriors closer.