We have survived the craziness that is Gamescom and are now ready to release the next big update for JAF, which comes with an all new user interface and additional features to the tactical layer of the game:
Quick Overview of Features:
16 New Sectors
13 New Mercenaries
Melee Combat
Stealth System
Updated Inventory System with Quickslots
Interrupts
Viewcones
In-game UI Overhaul
You can find the full changelog here: Changelog Tactical Overload Update
It's been very busy this last month so we haven't manage to squeeze in a trailer for the next update. However, we still wanted to show off a few of the new features in this update and share a bit of information about their design, so we created a new dev diary:
Release Date and Launch Price:
For those who don't know, we told journalists at Gamescom that we would be launching the final version of JAF in Mid/End October and that the launch price would be €29.99.We've now settled on a release date, which is the 21st of October for both the digital version and the retail version.We originally said we would launch in November 2014, but as we would be competing with a lot of big titles at that time, we have decided for this slot instead.
Strategic Layer UI Sneak Peek
During Gamescom we also shared a bit of information with journalists about what we have planned for the future and a new and improved Strategic UI is definitely part of that. We gave the journalists a sneak peek, so we only found it fair that you get it as well, so: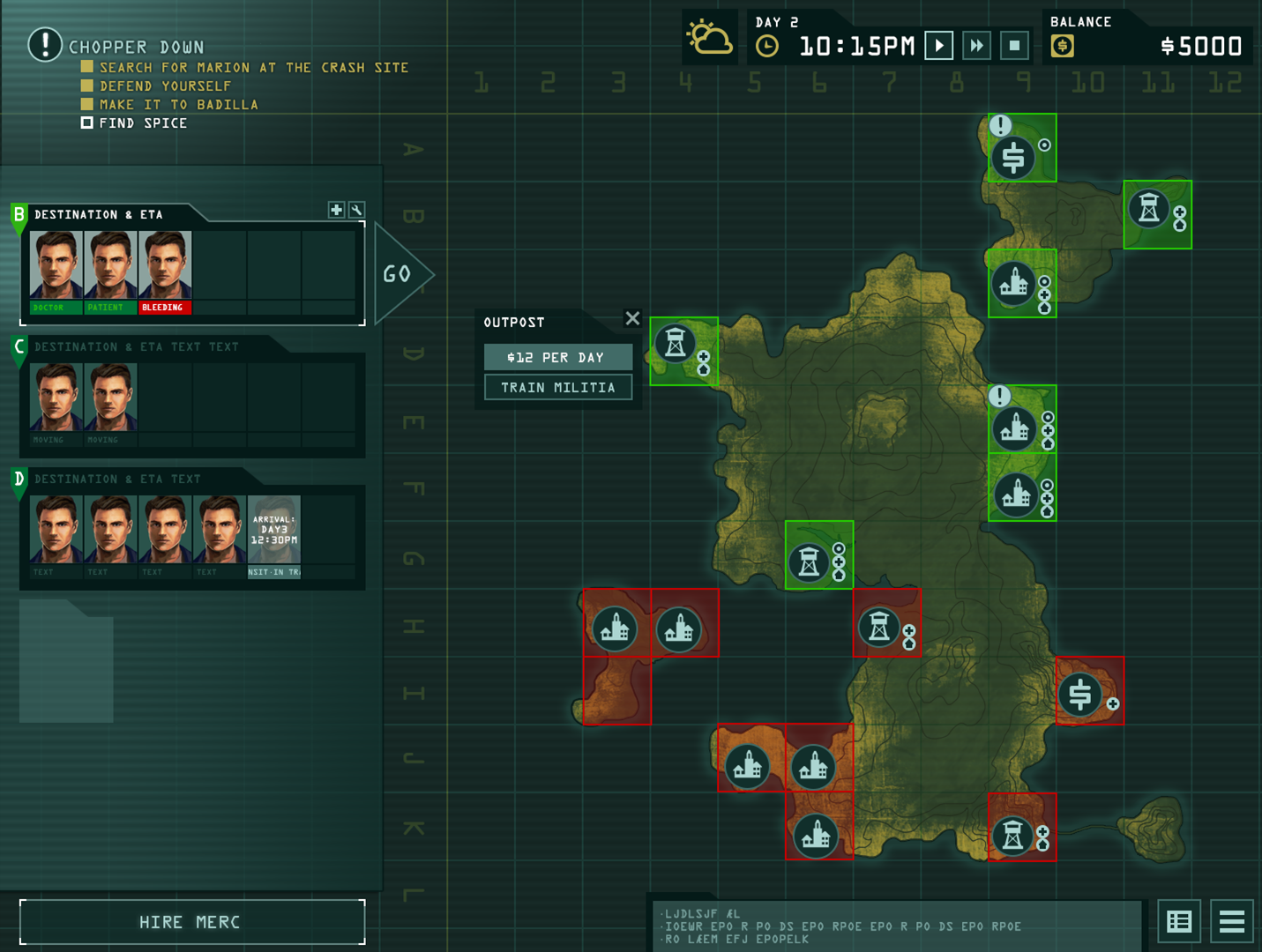 We took out some of the elements from the Strategic Layer for Gamescom as we didn't want it to have too much information. This is still a work-in-progress image, so just an indication of where we're heading.
Steam Trading Cards
With this update we're also adding Steam Trading Cards to the game, so start collecting to unlock some nice profile backgrounds and icons :)
Background: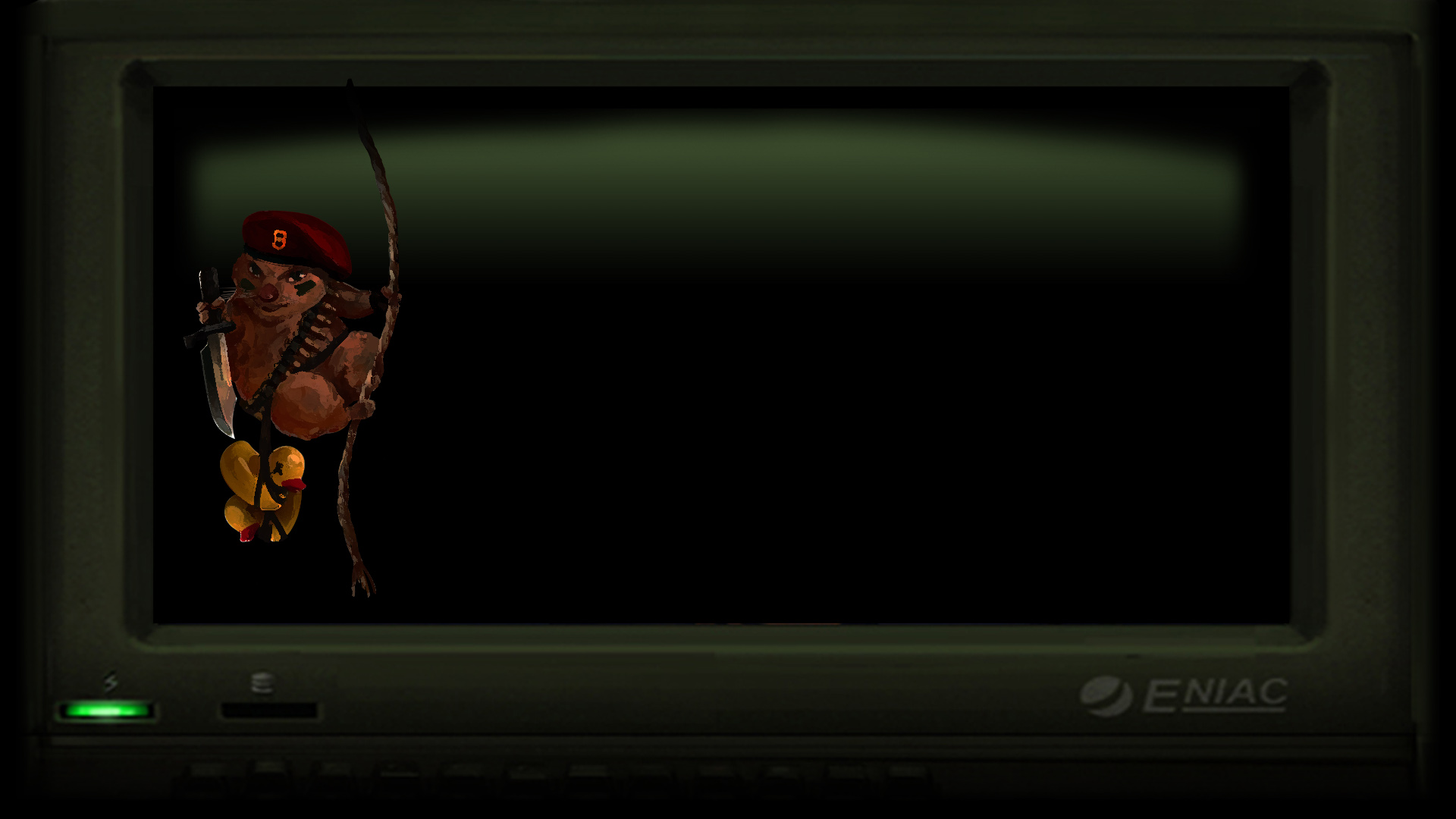 Cards: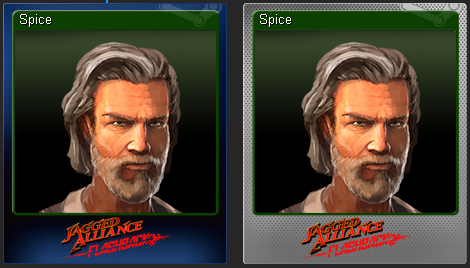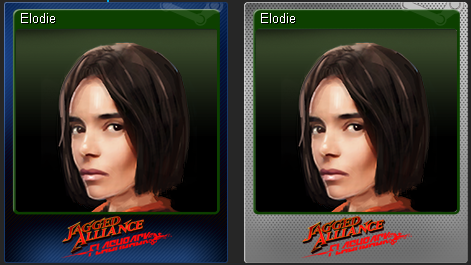 Icons:

Want to Support the game?
We're still on Early Access and you can support the development of the game already here:
Purchase Jagged Alliance on Steam Early AccessUntil Next Time!
The Fullcontrol JAF Team