Within Didgery are hidden several special cards. These unique entities will make themselves known to you when you have restored enough harmony into the world.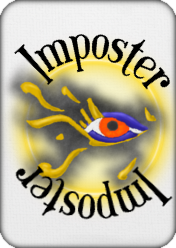 The third of these cards is the Imposter, an agnostic entity that can assume the identity of any card of any suite. The power of this card comes in that it can trick both the card chaining to it and the card chaining from it that it is a different card than it really is. For example, you could chain from a King of Hearts to the Imposter, and then chain out to any other suite. The Imposter essentially nullifies the suite, allowing for some interesting chains.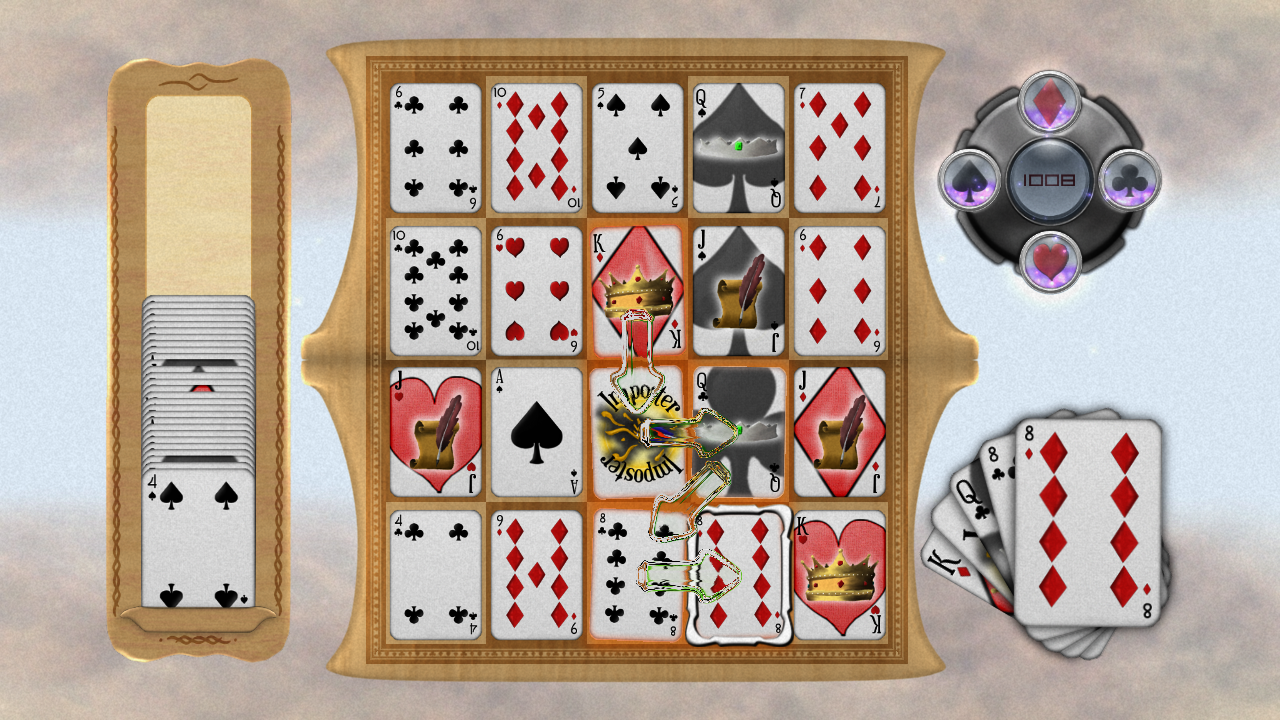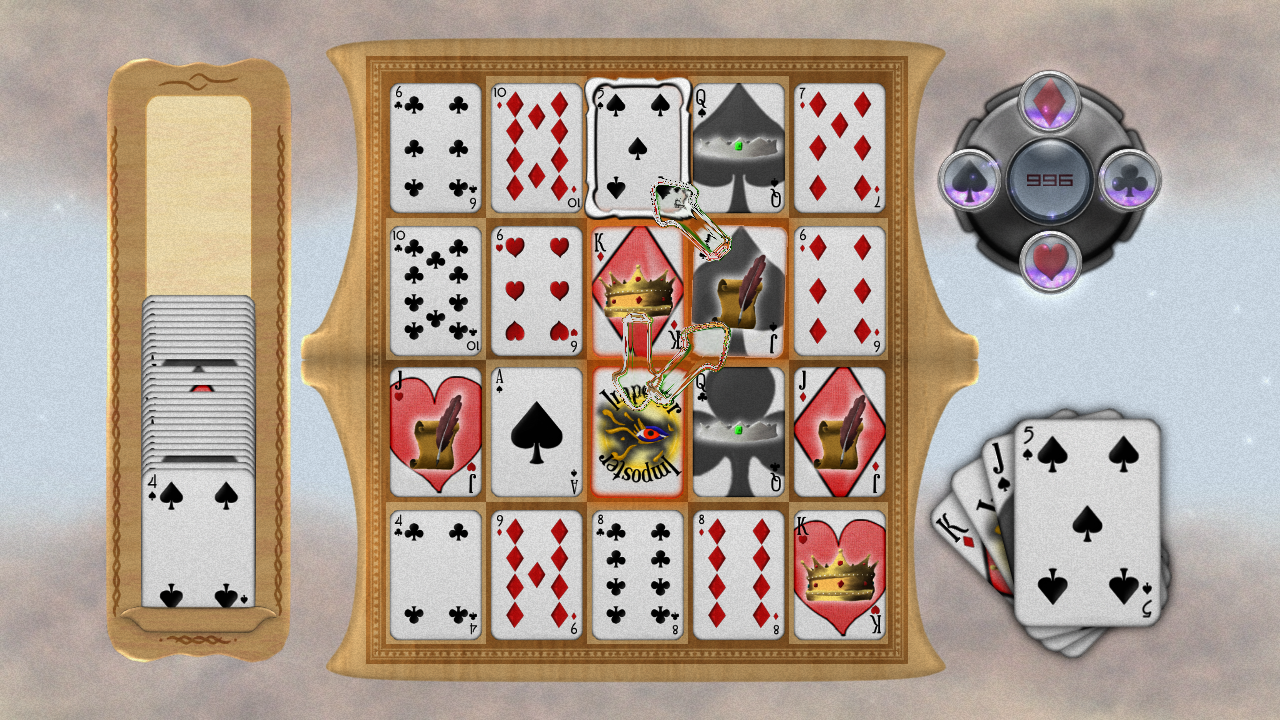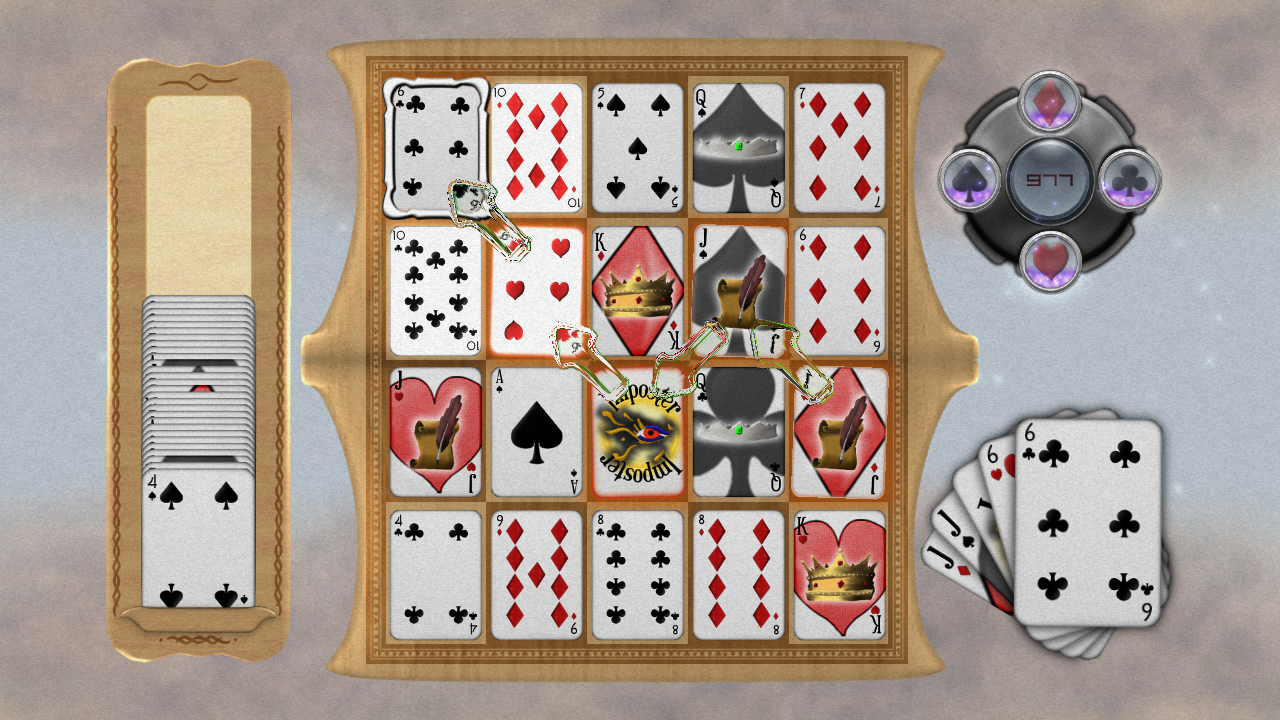 It is also possible to begin the chain with the Imposter, effectively giving you a King of Wildcards, a fact that allows you to chain from the Imposter to any card of any suite from the standard deck.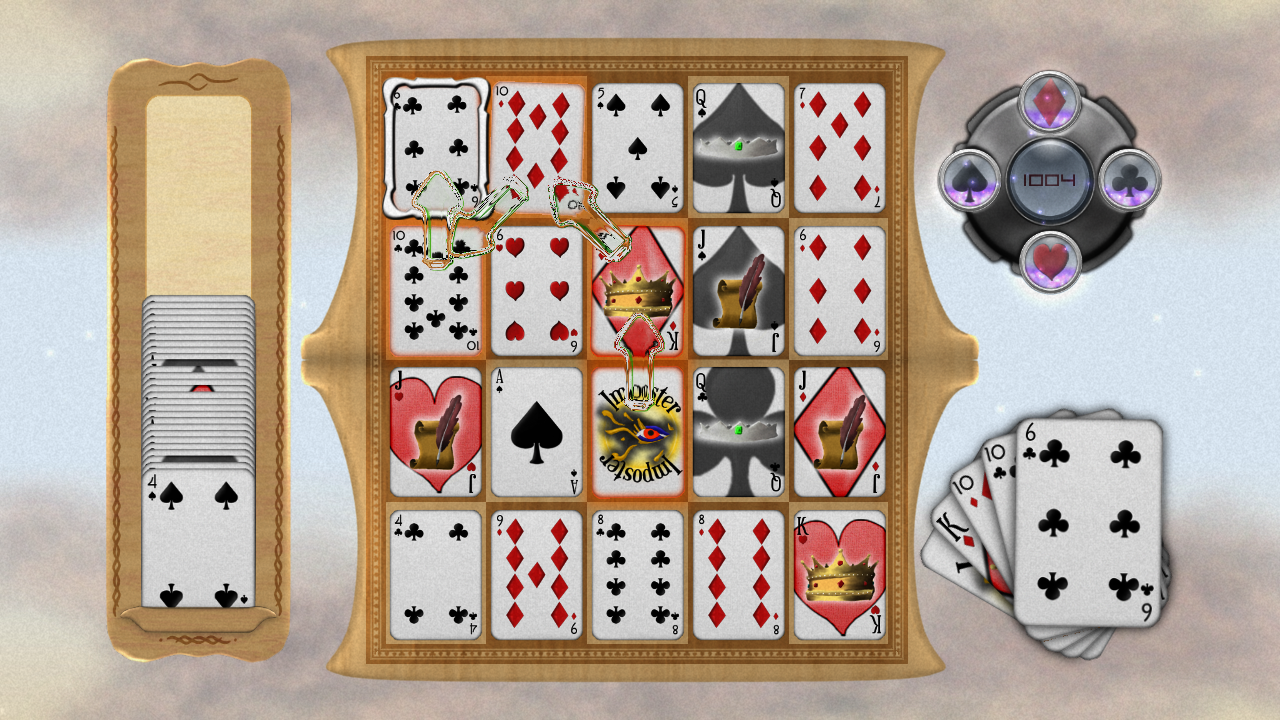 But yet this card does have its weakness. Though it erases the suite, allowing one to chain out to any other suite, it does not erase the face value, meaning that the newest card must still have a face value less than or equal to the card prior the Imposter.
Make well use of this card, for its powers are great.