Within Didgery are hidden several special cards. These unique entities will make themselves known to you when you have restored enough harmony into the world.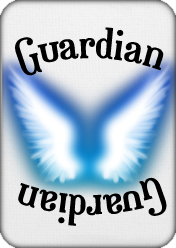 The fourth of these cards is the Guardian, a graceful entity that has been blessed with a healing touch. The Guardian is enabled to temporally protect the card after it in the chain from the curse, allowing you a window to freely restore the element's harmony.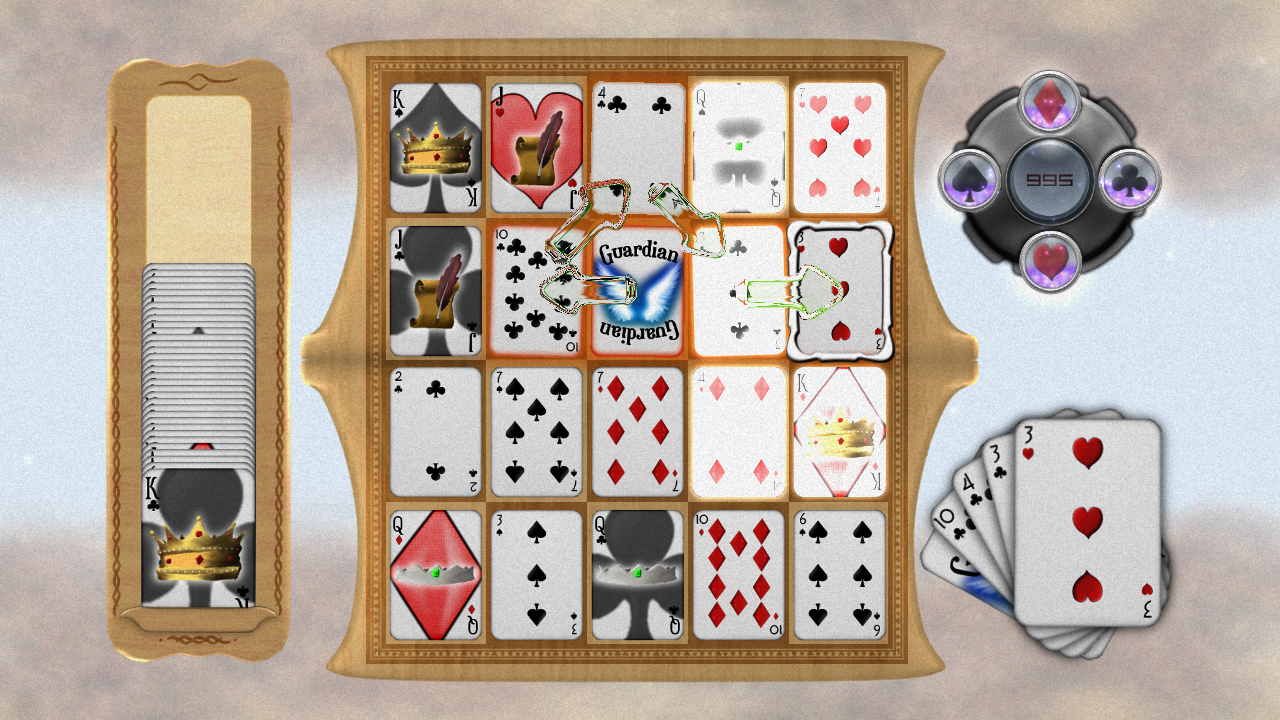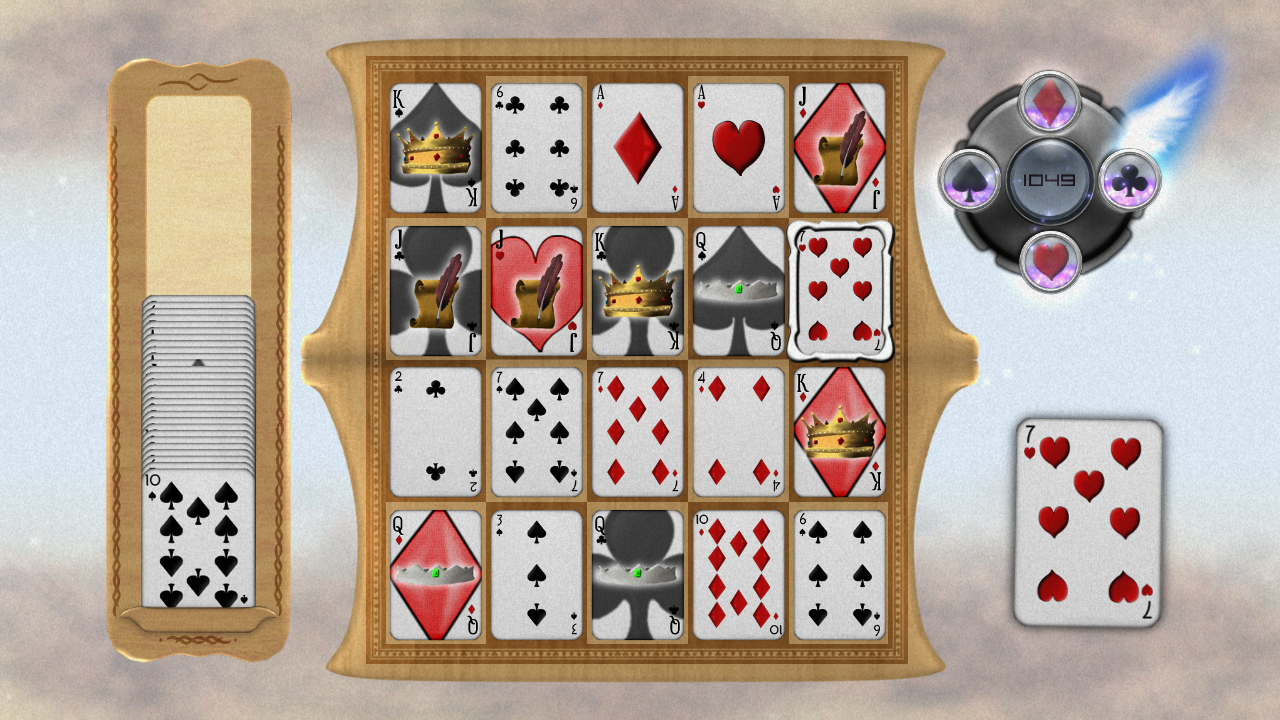 But the Guardian also has some special properties to its healing touch. Play the Guardian on an element that is in Perfect Harmony to extend the duration of its perfect state, allowing you a bit more time to bring all elements into perfection and open the pathways to Didgery. The Guardian can also be used to heal a broken element, an aspect that can prove vital in keeping the world alive.