In honor of Paul Revere's ride on April 18, 1775, "the red coats are coming" in this Battle Grounds 2 news update. Texture artist Koach has updated the British uniforms in the next version of Battle Grounds 2. They can be seen by testing the SVN beta as listed at the www.bgmod.com forum.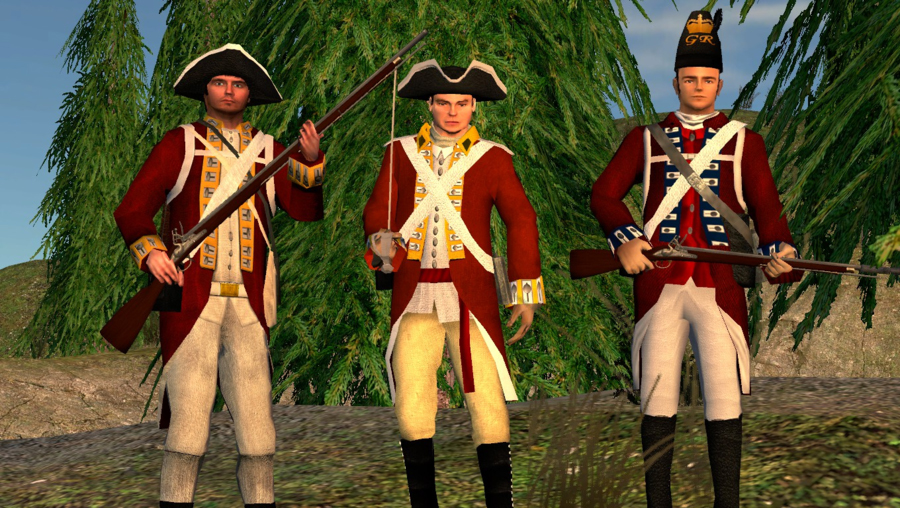 The yellow-faced redcoats represent a composite of the 9th East Norfolk Regiment of Foot, including their commanders.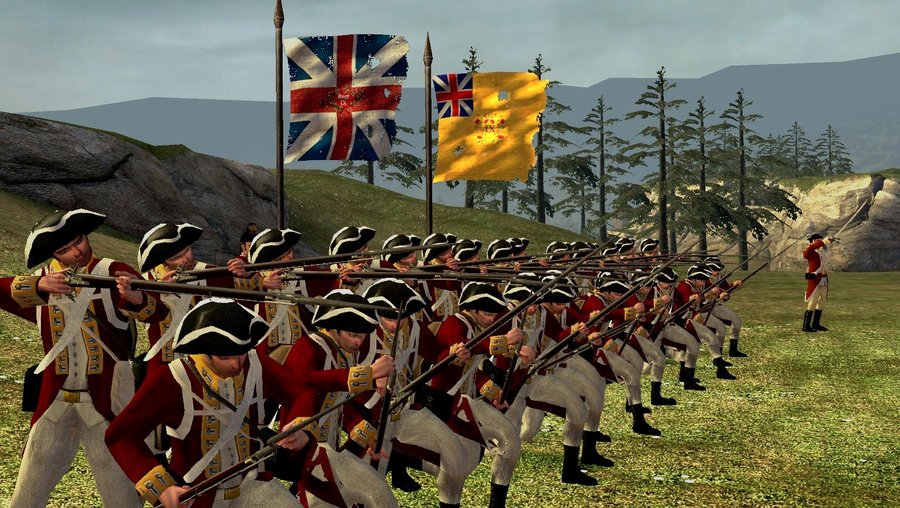 The yellow-faced redcoat line features a stand of the 9th East Norfolkd Regiment of Foot. It was deployed in America during the French and Indian War and later took place in the Saratoga campaign during the American Revolution. The regiment took massive losses during Gen'l Burgoyne's campaign and were prisoners as part of the Convention Army for three years.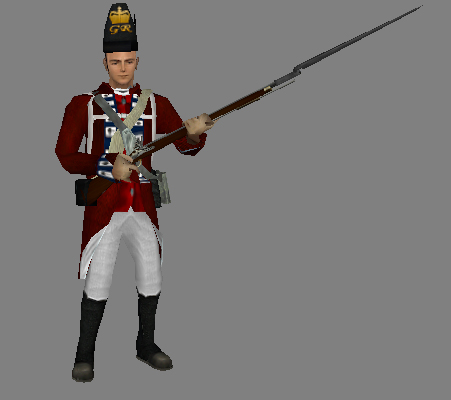 The blue-faced light infantry is a composite of different units and representative of many soldiers who served in skirmisher and light troop roles.
We also have developed weapons information cards that we hope to implement into graphical interface so that when a player clicks on a weapon, the information for that gun appears. Users can therefore compare weapons stats by clicking on different weapons selection boxes. A sample is below: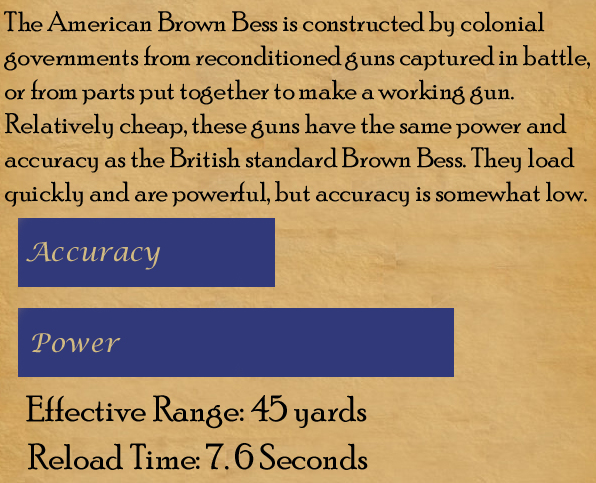 -Nathan Hale