Hey everyone! We wanted to show you another little piece of our game; The Reckless!
The Reckless is Amon's ship, his pride and joy, pieced together from scraps of salvage he finds in the desert. Like I showed you in the last post, it hangs in the dockyard while he works on it, but we want him to be able to take it out to explore more of the world during the game.
Figured I'd show the process. Frits did the concept art, I did a quick ortho, a color pass and the textures. The always excellent Thomas Pasieka did the 3D work on it!
First up; concept art. This is a collection of the sketches Thomas was given to work with.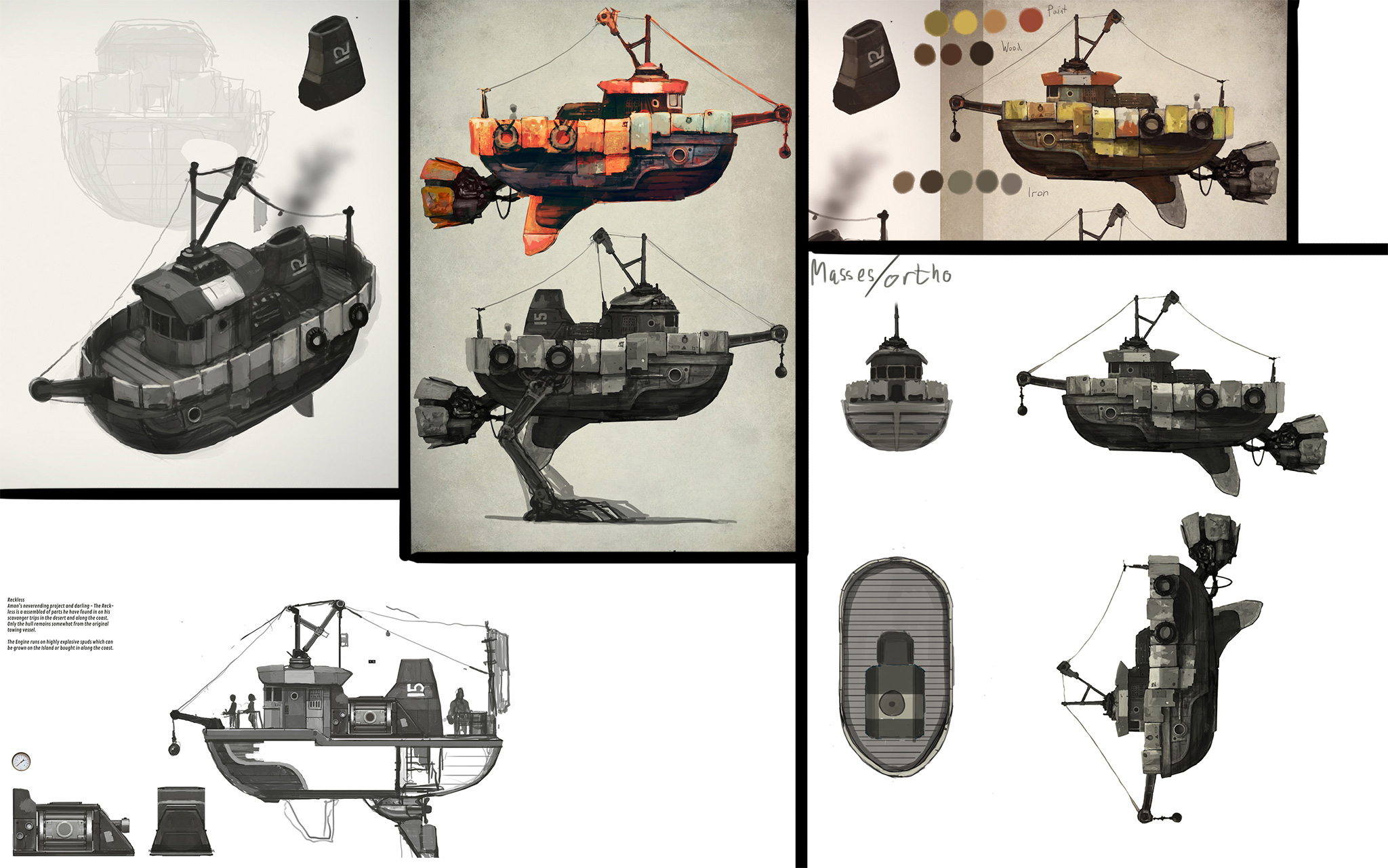 Then Thomas set to work. Seeing as how we're on different continents and timezones, we work via email, skype and dropbox and of course the Unity Asset Server. Typically I'll come into work and find my dropbox updated with stuff like this, which brightens my day: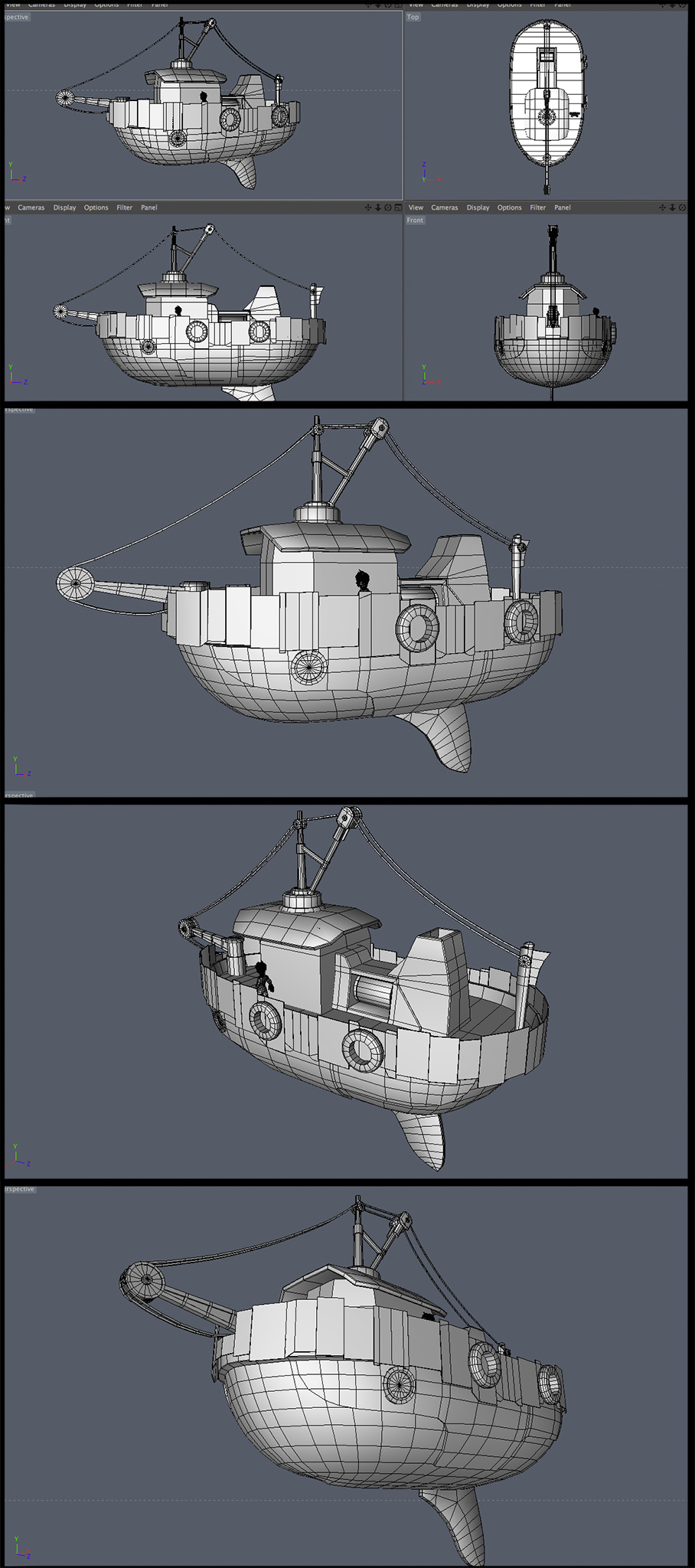 If just talking doesn't cut it, we do a paintover with written descriptions. Here's one of the feedback loops from Frits to Thomas: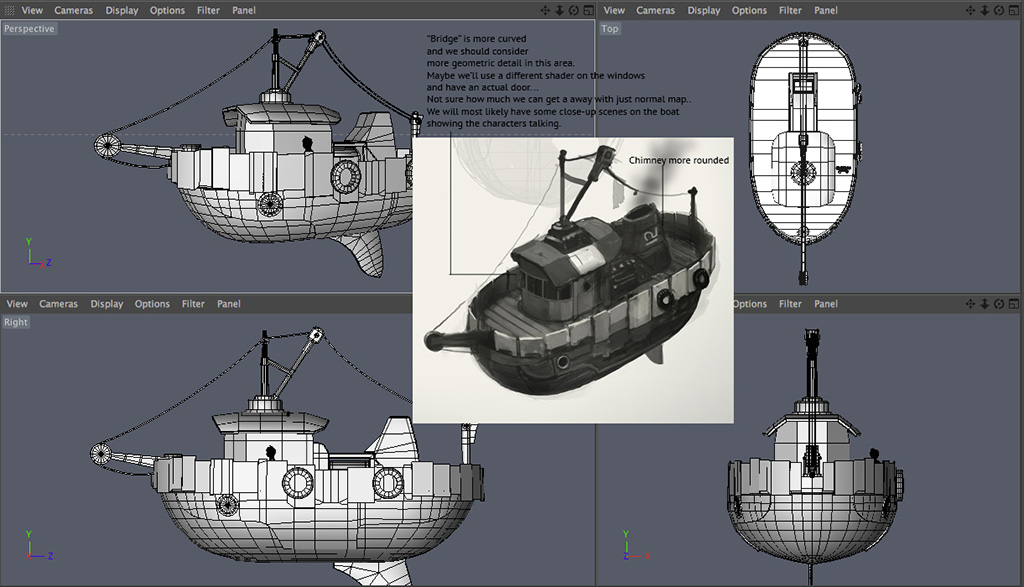 Once the 3D models sits right with all of us, we jump into UV mapping and texturing. We use 3DCoat for pretty much all of our UV and texture work at this point. Here are some screengrabs, and a shot of the reckless in game once we finished up!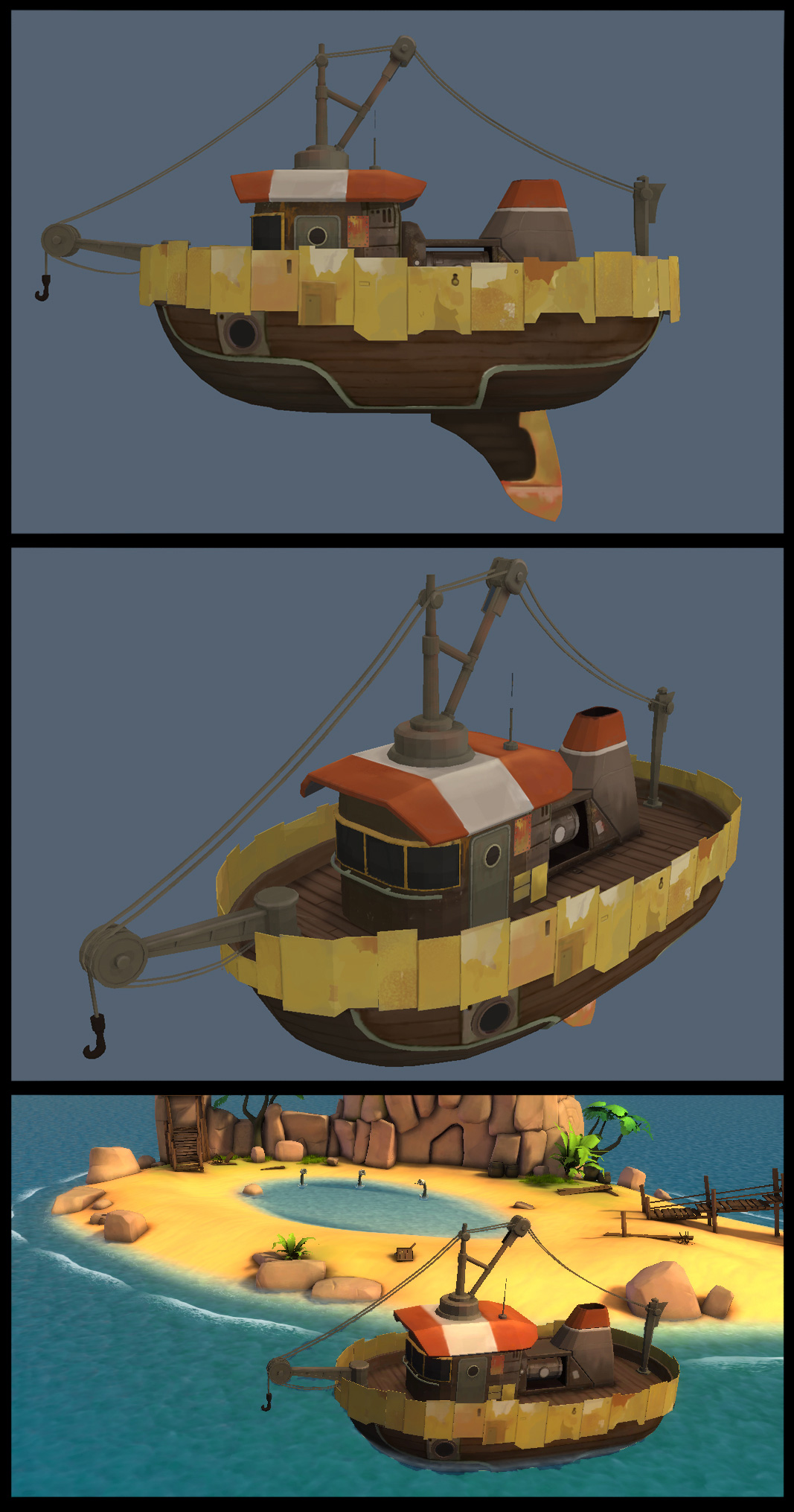 Have a great Easter, gang! We'll see you again soon!
Cheers,
The SnowCastle Games team