"Realm of Helheim", the infinite wormhole of fire.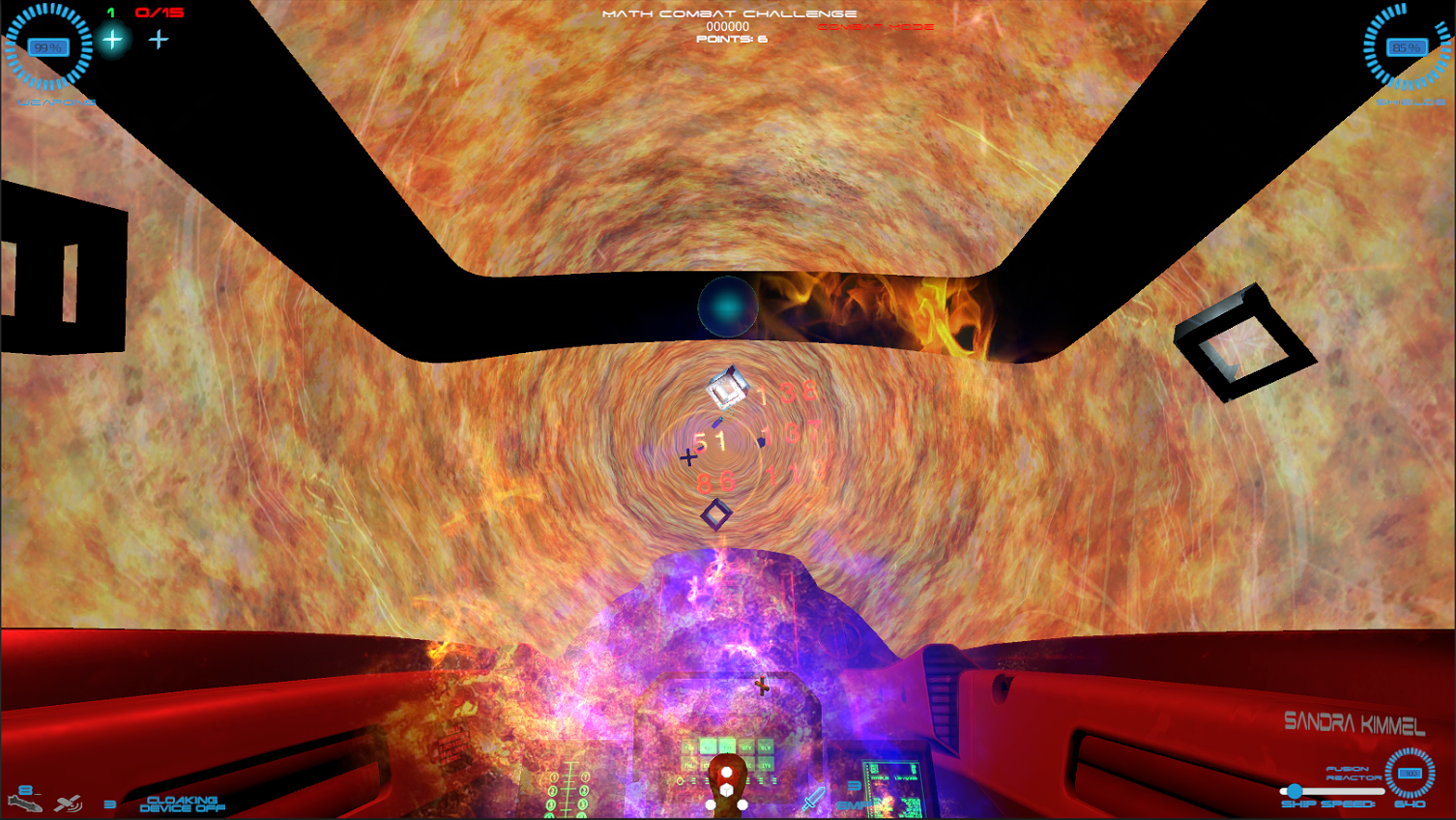 "Realm of Helheim." is an infinite wormhole in which we will have to use the ability as pilots to solve mathematical problems while avoiding being destroyed. The radar does not work, and the engine cannot be switched off. We're short on ammo, and the walls of the wormhole are made of fire. It's gonna be a rough ride.
Mac version ready.
The second element we want to mention is that the game is already available in Steam for Apple's operating system. The game is exactly the same you can find in Windows, and uses the Metal API as the first choice, and OpenGL if the Mac does not have Metal. It is optimized to work on Intel Iris integrated graphics cards.
The virtual reality version, which we are working on now, will be coming soon. Thank you and have a great math day!