Well it seems to have been a whilst since I posted an update, doesn't mean things have been going slowly. I've been working hard on the multiplayer code, mech stats, the intro and fixing bugs that the first beta testers found.
Game Intro
I've done some more work on the intro for the game, initially I had in mind a comic book page being flipped over and over, but I couldn't get that working quite as I wanted, so I decided on scrolling the comic up but with a vhs style noise filter on the screen. It seems to work quite well so far (will post a video soon, I need to sync the voices better atm)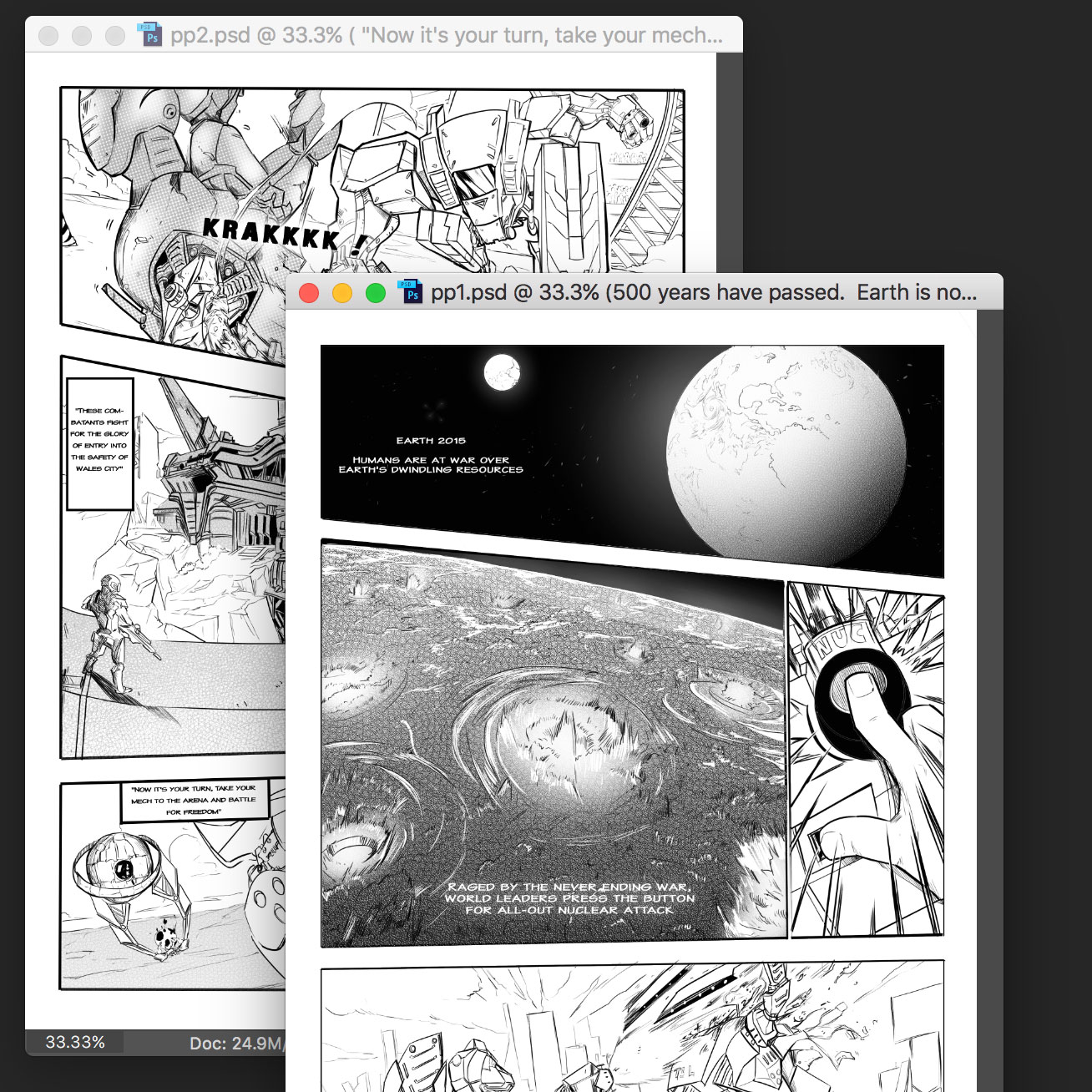 The problem with the VHS filter is that it kind of ruins all the great work the comic artist did for me, I'm thinking I'll have the unedited versions available for viewing as bonus content at some point (unlock when you get your first gold medal or something similar?).
Mech Stats
The other thing I've been spending time on recently is giving each mech it's own feel, yes they all look different, but they needed to perform differently to give players an incentive to unlock them. So I've split up each mech's stats into Attack Speed, Attack Damage, Health, Speed with each mech having a rating of 1-5 for each of those stats.
This video shows all the mechs and their stats, but I need to find some new icons instead of just + for the stat indicator.
I toyed with adding other stats to the mechs, such as differing shield strength but it turned out that it created some very OP bots (Braum, I'm looking at you!) so here's the final set of stats with each mech's name finally announced.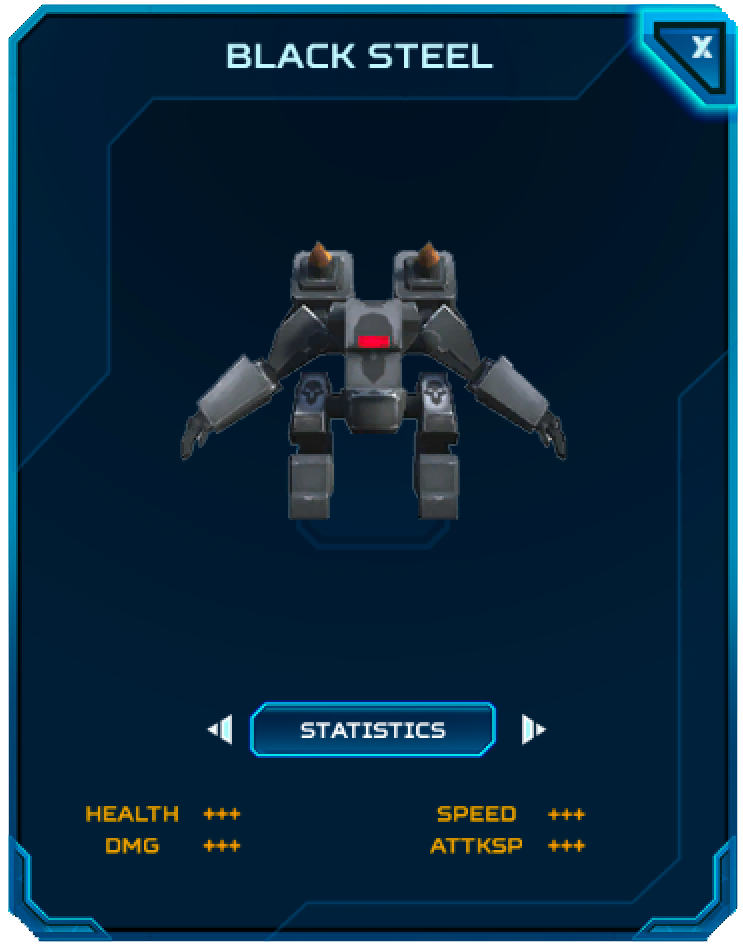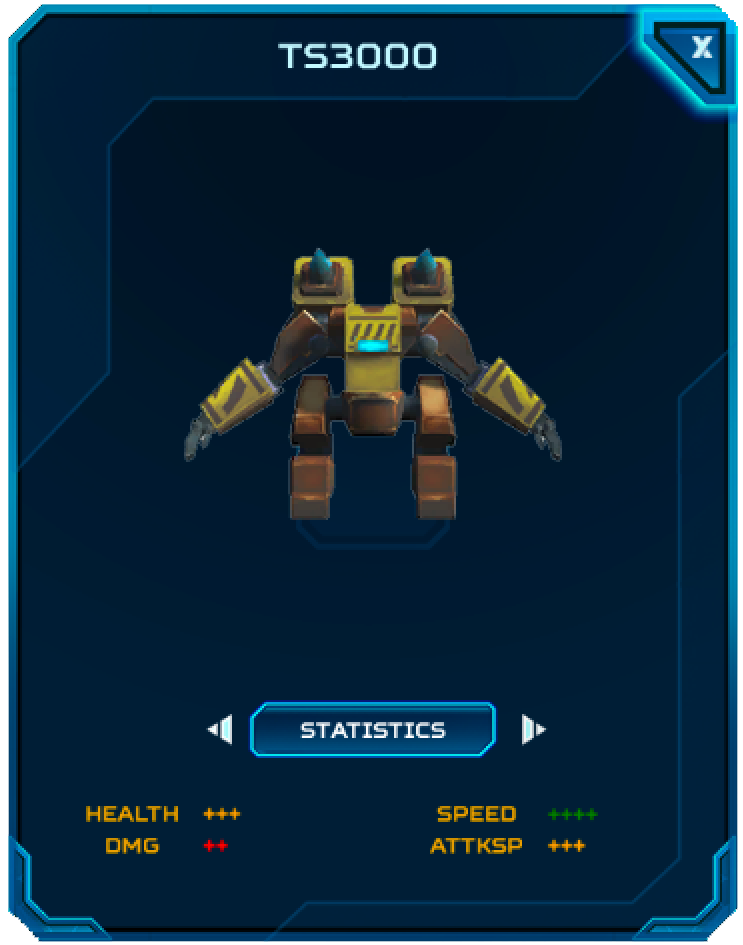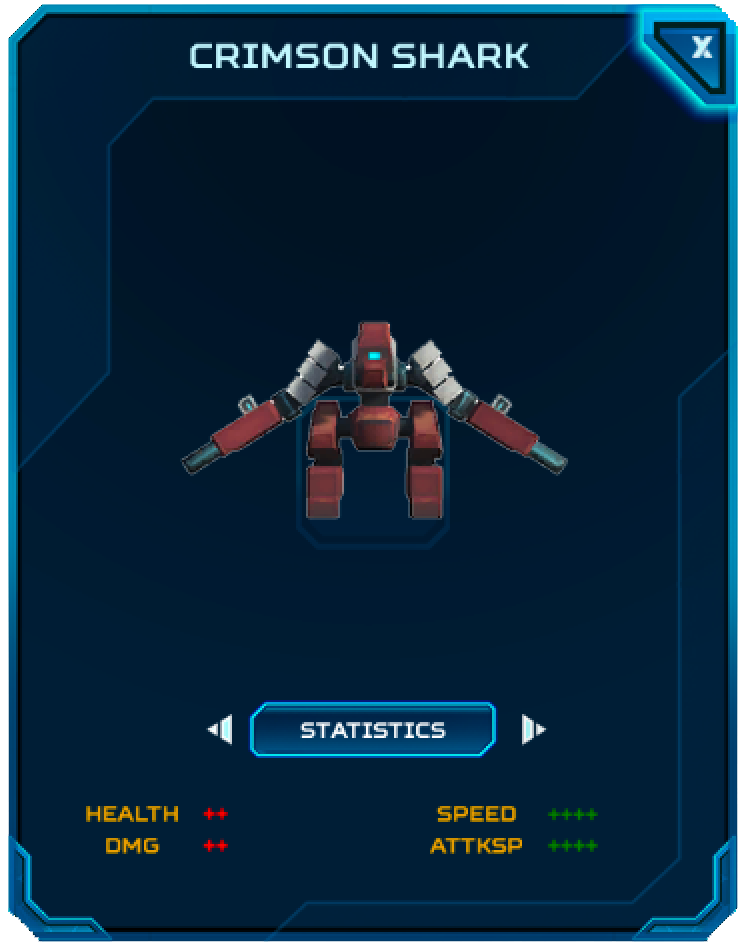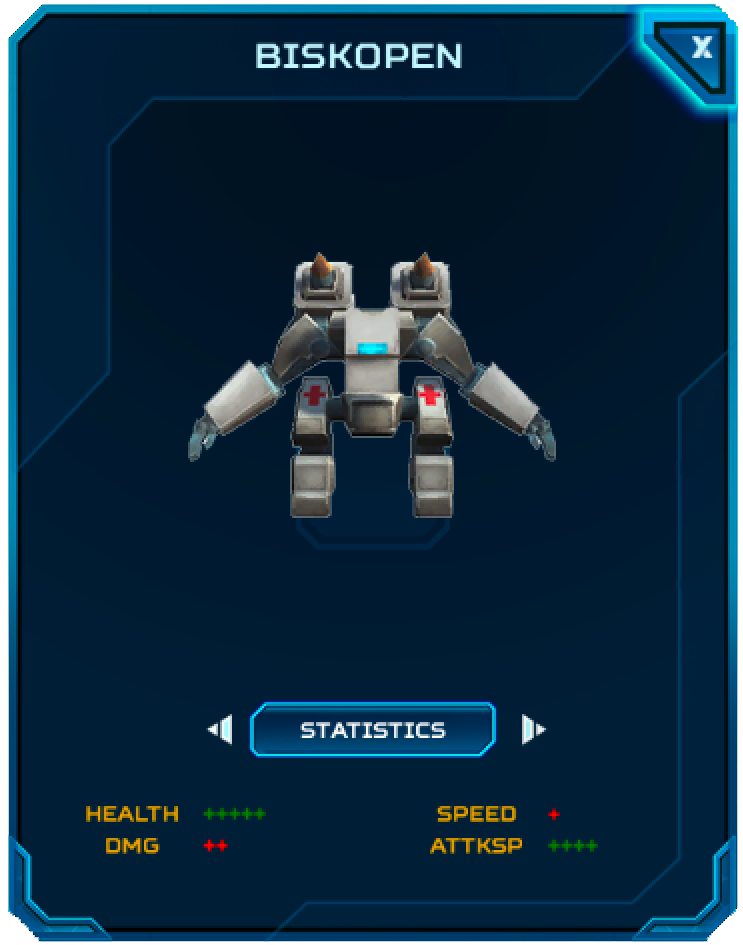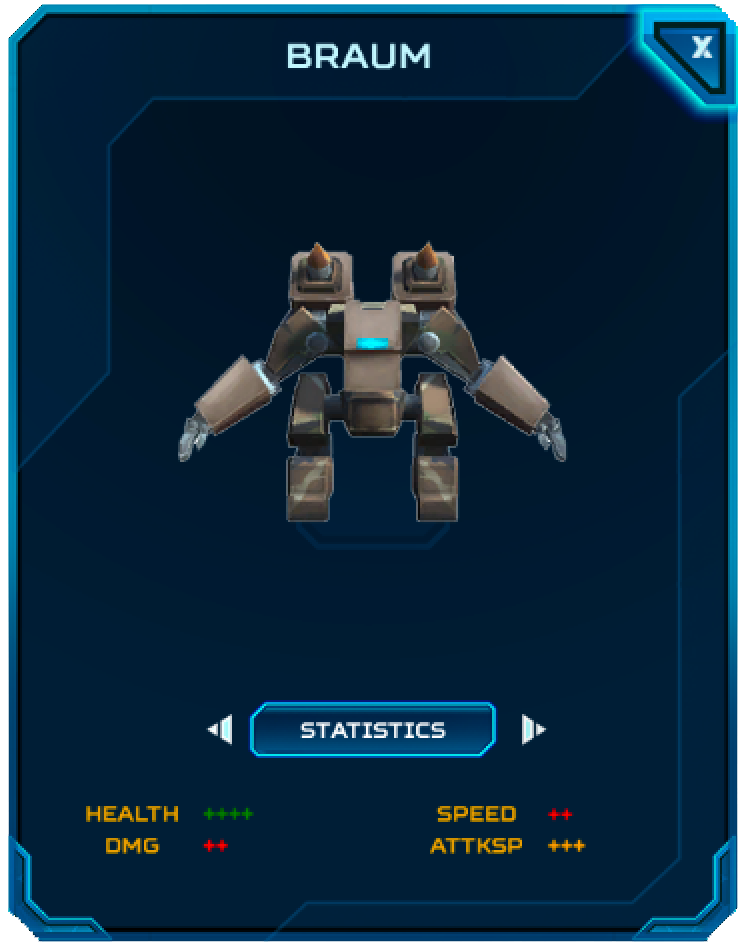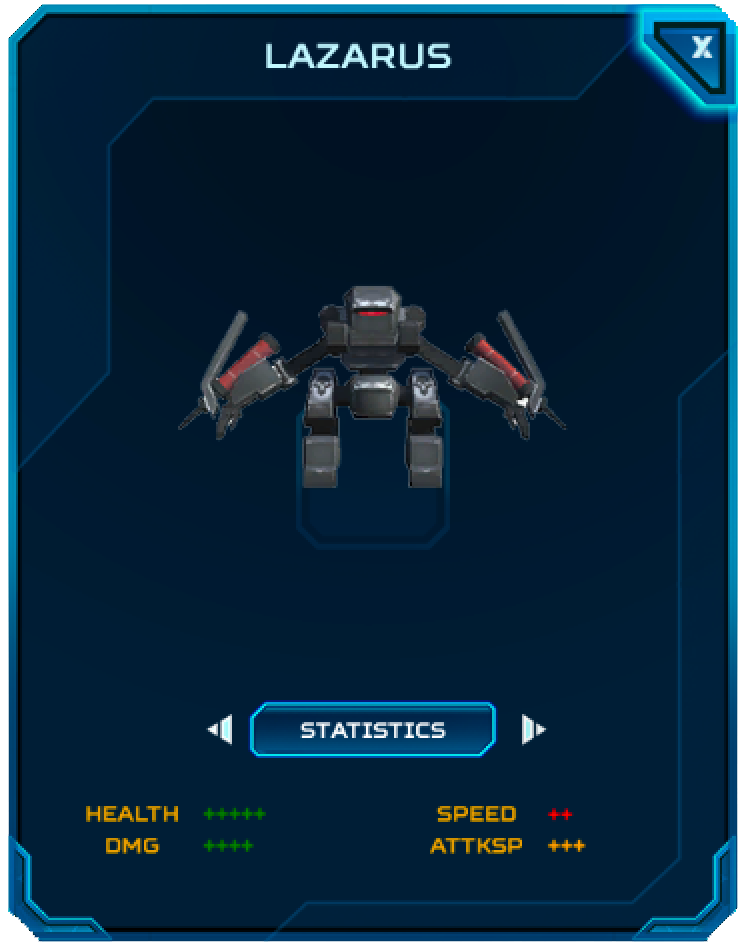 Of course balancing all these has been a pain, as I found out several times when an OP Lazarus bot came in and wiped the floor with me :P