The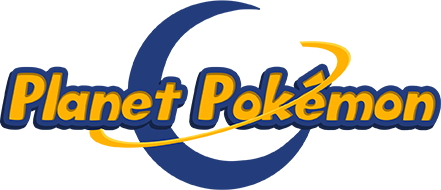 Bi-weekly
Server Status: Up
Game Progress
by Dunghallen
Though it looks that we've come to a halt to the normal viewer, It can be said that behind the scenes we are getting things done.
In the past few weeks our very own Jfaferrie, has arranged for us two new orchestrated tracks, based off of the two themes of the Silph Co. Rocket HQ, and the, ever so popular, Route 3. You can listen to them on his soundcloud at Soundcloud.com and Soundcloud.com. You can also find a playlist of most, if not all, of his arrangements on his youtube channel at Youtube.com, and on the forums in the Dev. Blog forums Forums.planetpokemon.net.
Tournaments and Rankings
by Dunghallen
Hey all you battle hungry trainers, striving to be the best there ever was. We bring to you the current status of rankings, and the latest of tournament action!
The tournaments for week 28 were rather small compared to the ones we've had in the past. I blame the poor turnout of trainers for each on myself for sleeping in a bit too late, which ultimately caused the 1st tournament to be postponed to the following Sunday. None the less, however, I was on time to host the 0:00 GMT(8pm EST) tournament. The tournament was rather small, and also a bit laggy. However, with much determination and strength, the 8 person tournament took off starting with a battle between Satoshi, previously known on the forums as Red and TrainerRed in the game, and a new trainer by the name of Diosino (no forum account). Though some of the battles were laggy, we made it to the Semi-Finals with the four strongest players of the tournament: Satoshi, Blind, Pokeman1342, and Dunghallen. The first battle of the Semi-Finals, was Satoshi v. Blind, and had a victor of Satoshi. The last battle of the Semi-Finals was Pokeman1342 v. Dunghallen, with a victor of Pokeman1342. The last battle of the tournament was just a little less laggy than the first battle. It was Satoshi v. Pokeman1342. Though the battle was close, ending in a result of 3-2, with the last pokemon standing having only a tackles worth of hp left. The victor of the match was the one and only Satoshi who gained 4 Rank points.
The second tournament of week 28 was held on Sunday, as stated above, due to my sleeping in too late, whoops. The tournament consisted of 6 people: xAltariax, Wendoling, Lelesky, HoukaiBR, freddyfazbear, and Zorroloa. In the tournament, the first battle was Wendoling v. Lelesky, the victor being Wendoling. The next battle was HoukaiBR v. freddyfazbear, a new face to the competition. The result of that battle was a winner being freddyfazbear. The final four competitors were, xAltariax, Wendoling, freddyfazbear, and Zorroloa. In the battle of xAltariax v. Wendoling, there was a victor of xAltariax. And in the battle of freddyfazbear v. Zorroloa, there was a victor of Zorroloa. The final battle, was again evenly matched with xAltariax v. Zorroloa. The results was a 3-2 as well with a victor of xAltariax, which was his first time winning 1st place in a Planet Pokemon Pre-alpha tournament. He won 3 rank points.
We would like to thank everyone that participated in each of the two tournaments, and we hope to see you guys again in the next ones.
Unfortunately due to the status of the pre-alpha server, we had to cancel the tournaments for week 29.
The current top 25 rankings are:
[104 Rank Points] DolphinHungry
[99.5 Rank Points] Kwames
[81 Rank Points] bowieee
[77 Rank Points] luana
BlueDemon
pokeman1342
Jfaferrie
Satoshi
Zehkar
Skyre
Zangoose
dareem3
Blind
Loki
Bulbasaur
frezer
thegamester41
wendel12BR
Dunghallen
gameshot
Fantasma
Legiticism
Murillo
Redass
PauloAlves
Remember our tournaments are on Saturday at 21:00 GMT(5 pm EST), and Sunday at 0:00 GMT(Saturday 8 pm EST).
Ask Section
by Shadow
Again and again our collections of thoughts remain devoid of answers, whether they be so simple as to contemplate the colour of the sky or to consult the fundamentals of logistics and automation.
Gather your uncertainties and questions about technical problems or future and current plans for the game or even something stupidly irrelevant, so long as the question can be answered, the ask section is directed towards providing that answer.
Every other week, users can submit their questions in the comments, at random, one will be chosen and featured, alongside an answer.
"A Spot in Town"
by AndIsayHey
Hi, everybody! Welcome to the Spot In Town section, where a screenshot of somewhere in the game will be presented in every newsletter. It's your job to find the place in the screenshot, and send in a screenshot of your own that shows its location. Unfortunately, due to the server malfunctions, there will be no Spot In Town screenshot this week. See you next time!
Jokes, Riddles and more!
by Tuxintuxedo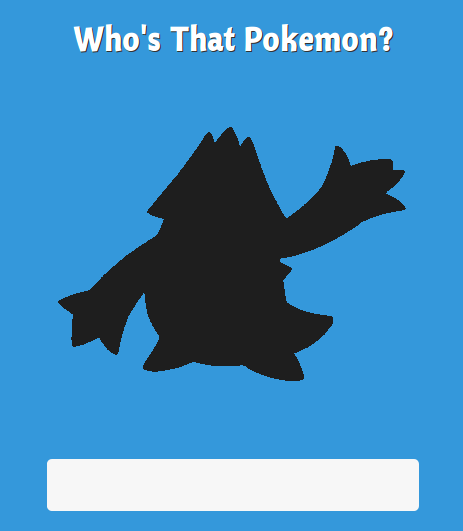 Quiz 1
Answer:________ (Gen IV Pokémon)
Credit goes to "All images © Nintendo. Artwork, sprites and data from Veekun."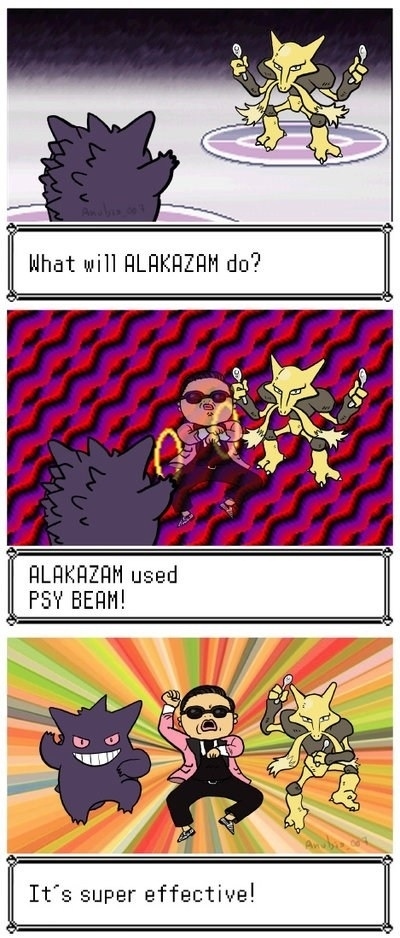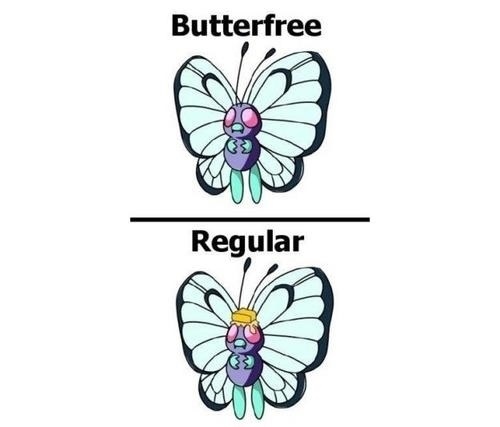 Credit to cheezburger.com Credit goes to susgvddess.tumblr.com
Pre-Alpha Tips
by bowieee
When playing the Pre-Alpha, there are things that not many people know are possible to do, or just completely pass over. This article segment is for all sorts of tips and hints to broaden your play in the Pre-Alpha. We will be featuring a few of these tips per article, so if you want to learn some secrets of the Pre-Alpha, this is where to look.
#1: When in battle or just walking around as a pokemon, you can double tap the movement keys (W, A, S, D) to dash.
#2: Jumping as a pokemon takes up stamina, though if you time your jumps just right, you can get behind your opponent without taking a hit, and then unleash your wrath behind them.
Well that's all for now. Check this section again in our next newsletter for more hints and tips. See Ya!
New Team Members/Project Leads
by Dunghallen
In the Past few weeks, we are proud to say that we now have a new Event Organizer, AndIsayHey! Congratulations!
We have a new Lead Reporter as well, His name is Dunghallen!
If you want to join the team, you can go to our "Available Positions" thread. Forums.planetpokemon.net
Our current open positions that we are looking for people to fill are:
Design:
Art:
2D, 3D artists (e.g. modelers, animators)
Moderation:
News:
Reporters
Event Organizers
Writing:
No open positions at this moment.
Sound:
As always, please remember that in order to even be considered for a position, You need at least 2 to 3 weeks of sustained project activity on the forums, and 3 posts to send a PM, and a forum account.
You can follow us on:
Twitter: Twitter.com
Facebook: Facebook.com
Reddit: Reddit.com
Youtube: Youtube.com
or our forums: Forums.planetpokemon.net
Link to the PDF file if you wish to download the newsletter. Drive.google.com