Sprint 3 Phase 2 Don't you love all the clever names ... sprint 3 ... phase 2 ... iteration X ... despite the dry name Sprint 3 of Phase 2 promises to bring us to the fun stuff.
Not to say the work thus far hasn't been fun for us but since its been largely theory and concept there hasn't been much in the way of gameplay to show off; that's about to change. This sprint is the implementation of the core systems into its final form e.g. the clean up and polish of all the tech and proofs of concept we have been doing. This means the lines of code, pretty pictures and ear drum bursting audio all get assembled into what looks and feels a lot like a video game :)
So far the team is about a month into the run and has the core systems just about ported over; the UI is looking much nicer and running much smoother thanks to the improvements brought by the upgrade to Unity 5. The game's visual look and feel is more or less where we want it as well with recent changes bringing us very close to the target quality we where aiming for ... images to come.
.... one to check out while you wait ....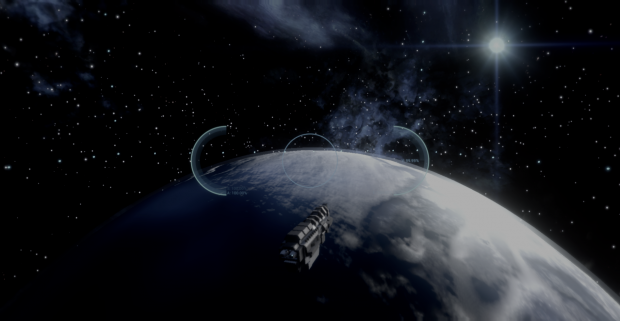 In addition to rendering and low level features there have been improvements on the overall feel of the game. The scale we are able to handle now is much improved so our ships are able to travel faster be bigger and have more turrets ... you can never have to many turrets :) All of this equates to more combat goodness but don't worry empire builders, merchants and there are improvements for you as well though they are waiting patiently in the backlog for now.
Keep an eye out on the YouTube channel for new videos as well as of course on the IndieDB page for the game.
The above Jan 2015 Flight Test is the second release out of this push so far and another testing combat AI is scheduled before the end of the sprint.
And to wrap it all up we are happy to announce that we have added a few new members to the team; how this impacts the game aside from improving time lines and quality of output means we can handle more of the features on our wish list. Heathen Engineering's Terran will feature a diverse set of original music and a radio/MP3/jukebox (pick the term for your age group ;) ). We have also been able to add in some special features that we will announce when they are a little more solid.
Be sure to let us know what you think on any and all of the portals, pages and sites you find us on.
By the way those sites ... in case you forgot are Facebook IndieDB Steam or if you prefer Twitter @HeathenEngineer