Hi :)

I'm Marine from Fusty Game and I will tell you about the next big update me and my 2 team-mates are working on for Hover, coming in some weeks.

- You will play in the new city Charles is working on for some months.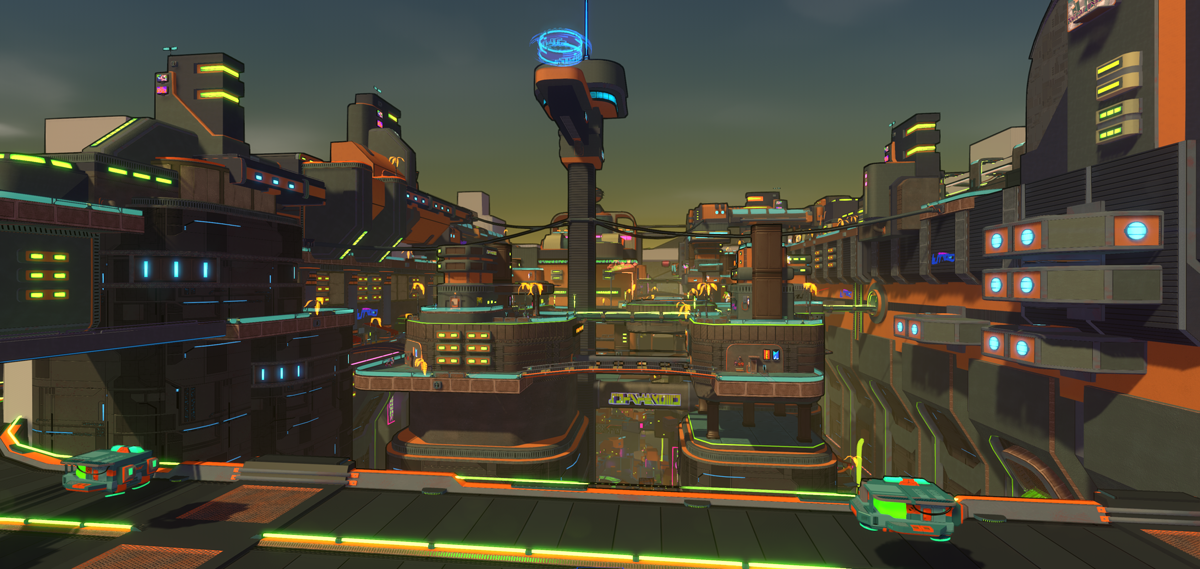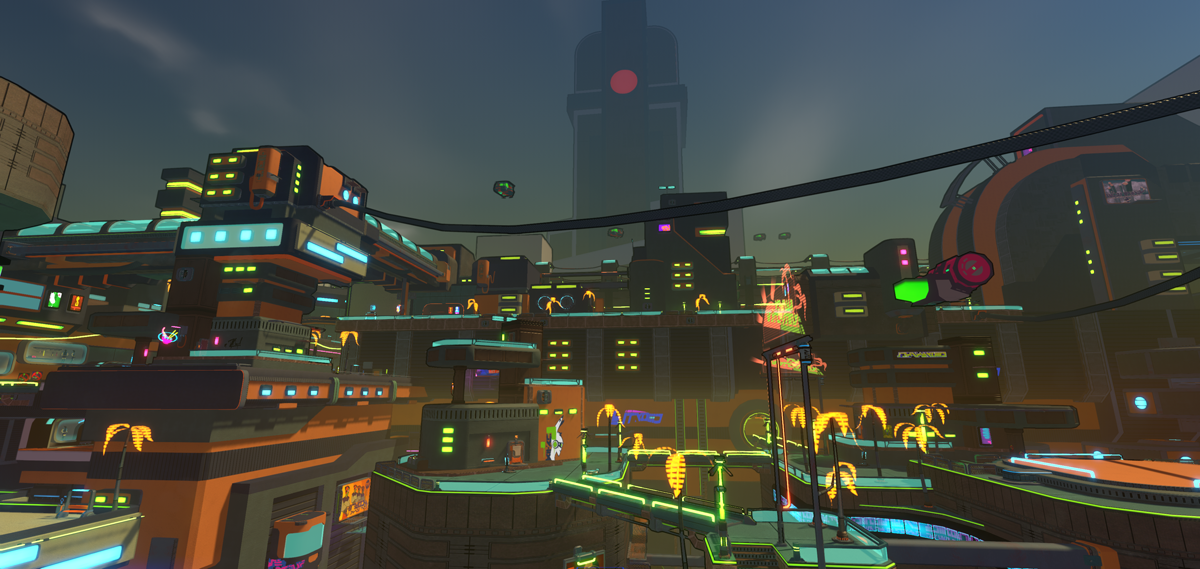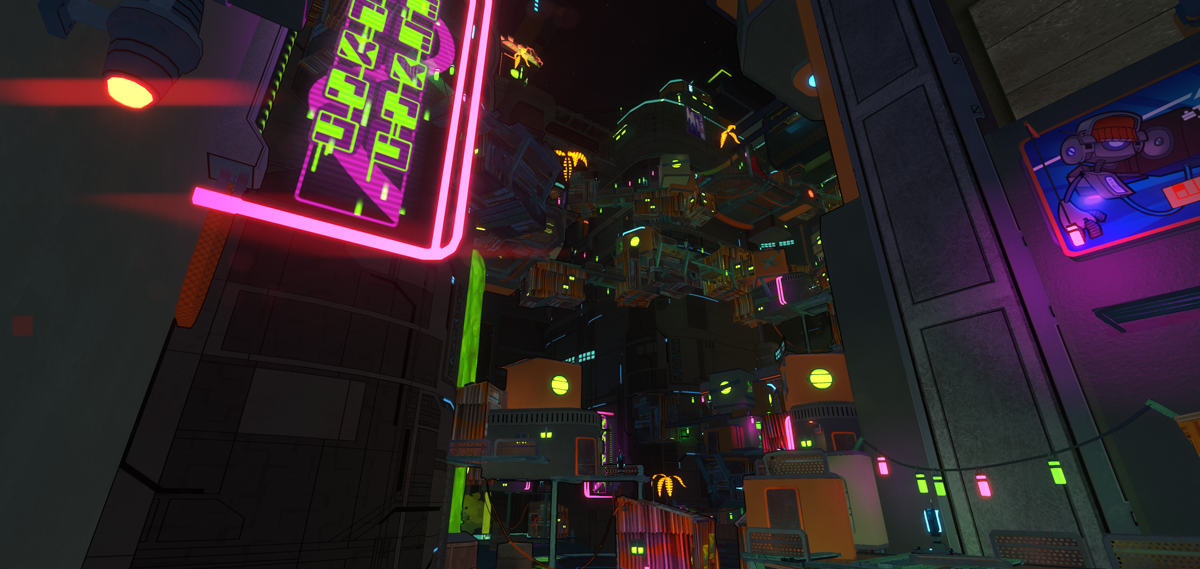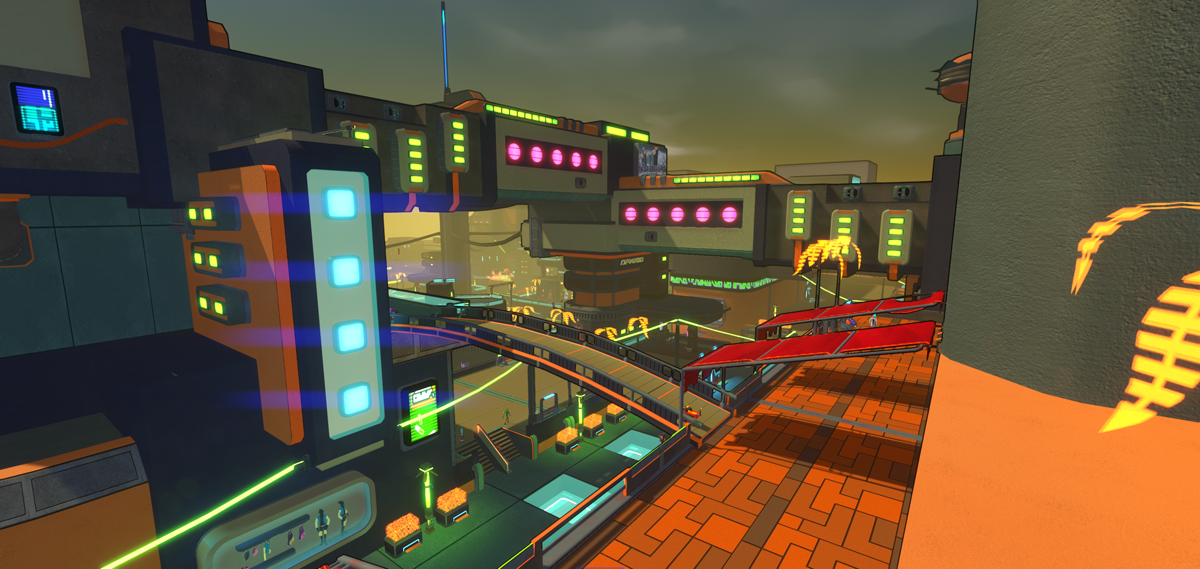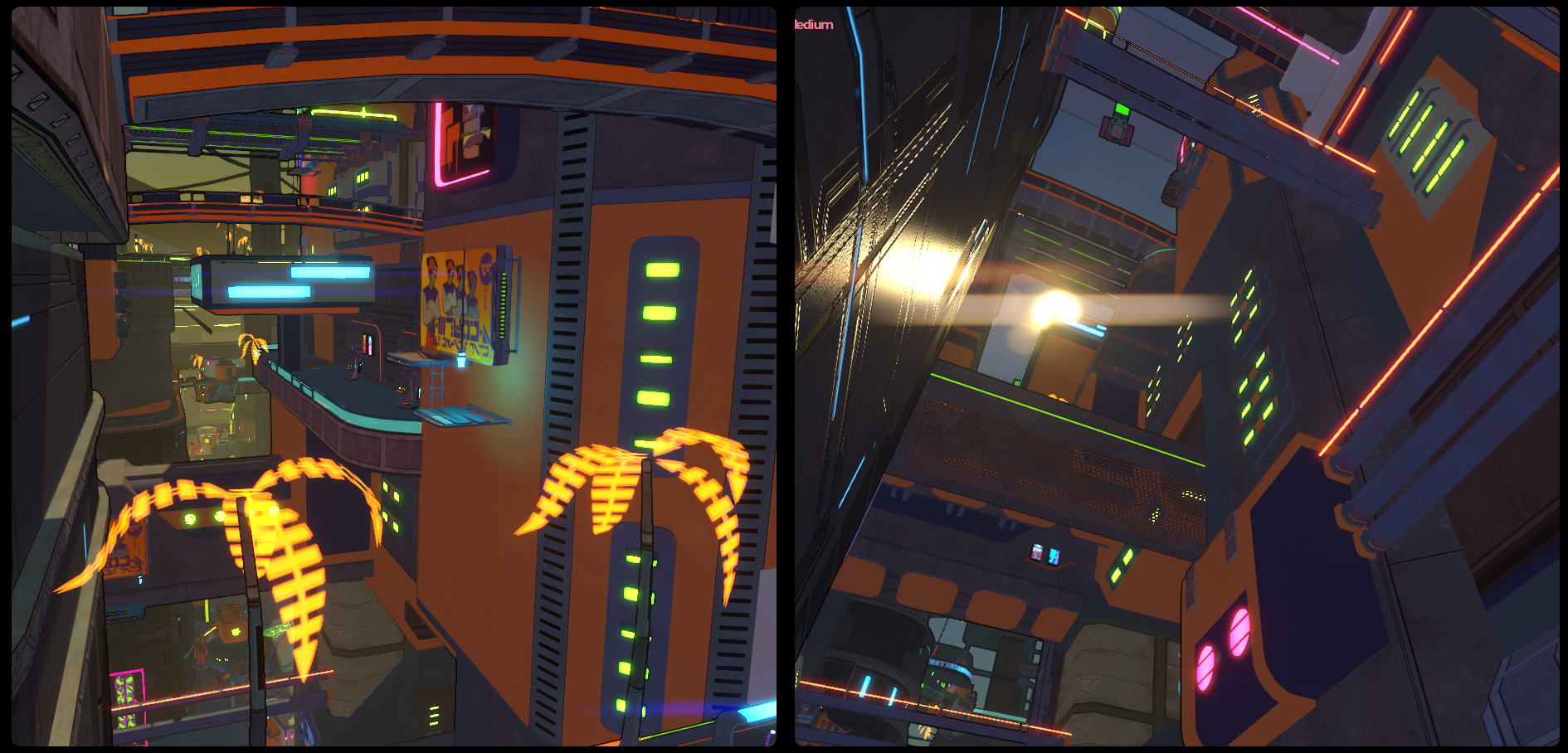 The new Hover City was built in a way in order to rebalance CPU and GPU performances. We fixed the performence issues people encountered in the first city.

This new city offers higher framerate but also better graphics and details.

And thanks to the new version of our engine Unity 3D (5.) we added a day/night cycle.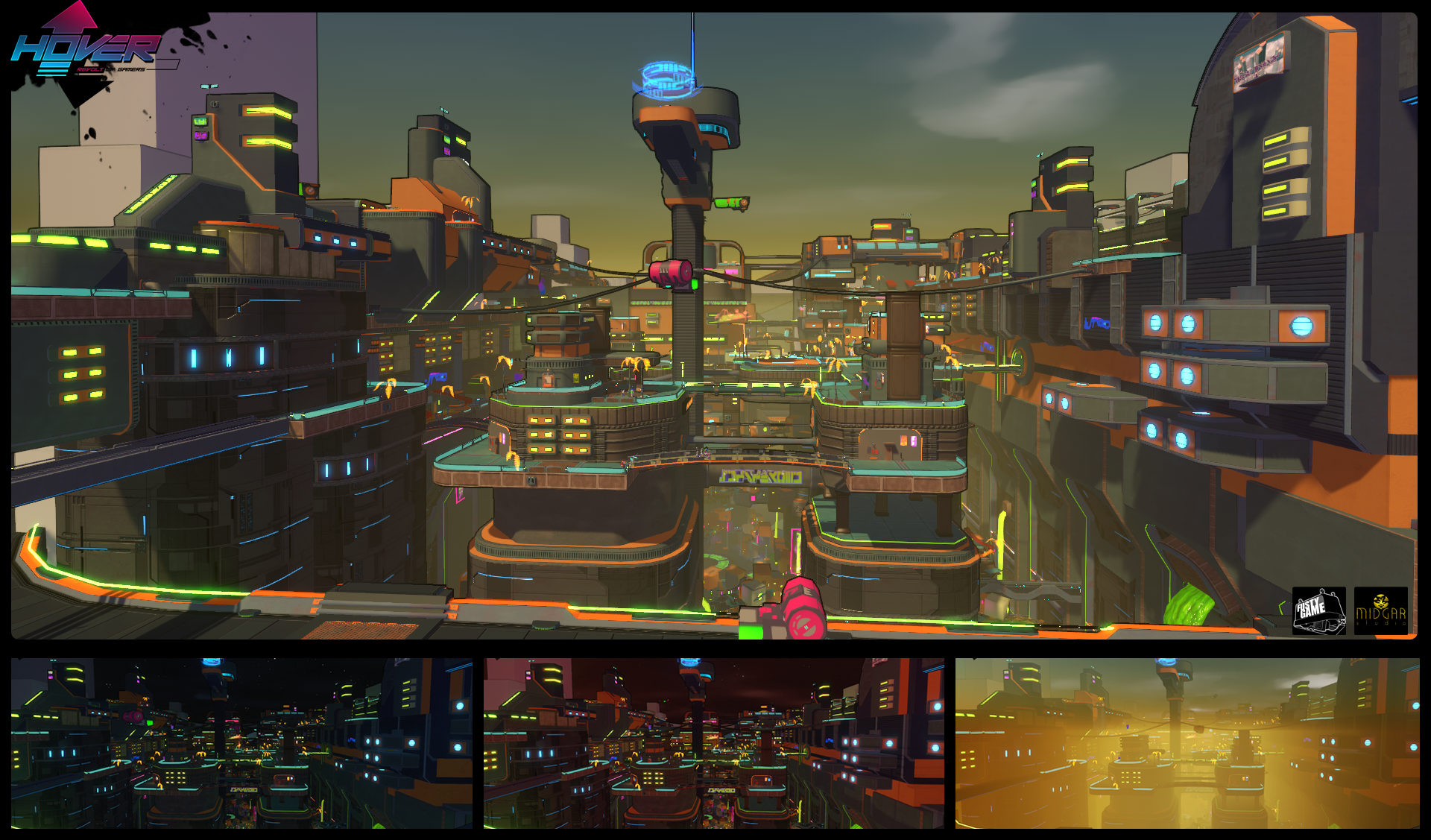 - I worked on the next playable character : the alien-girl Veelan...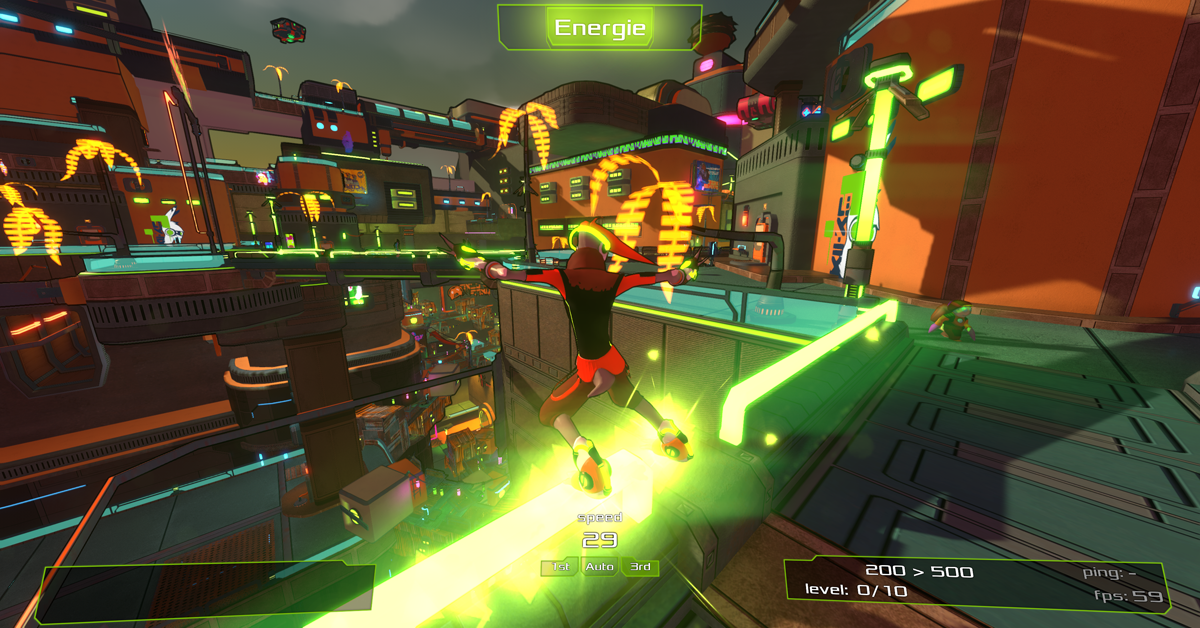 ... and also a girl version of the Anonymous Gamer.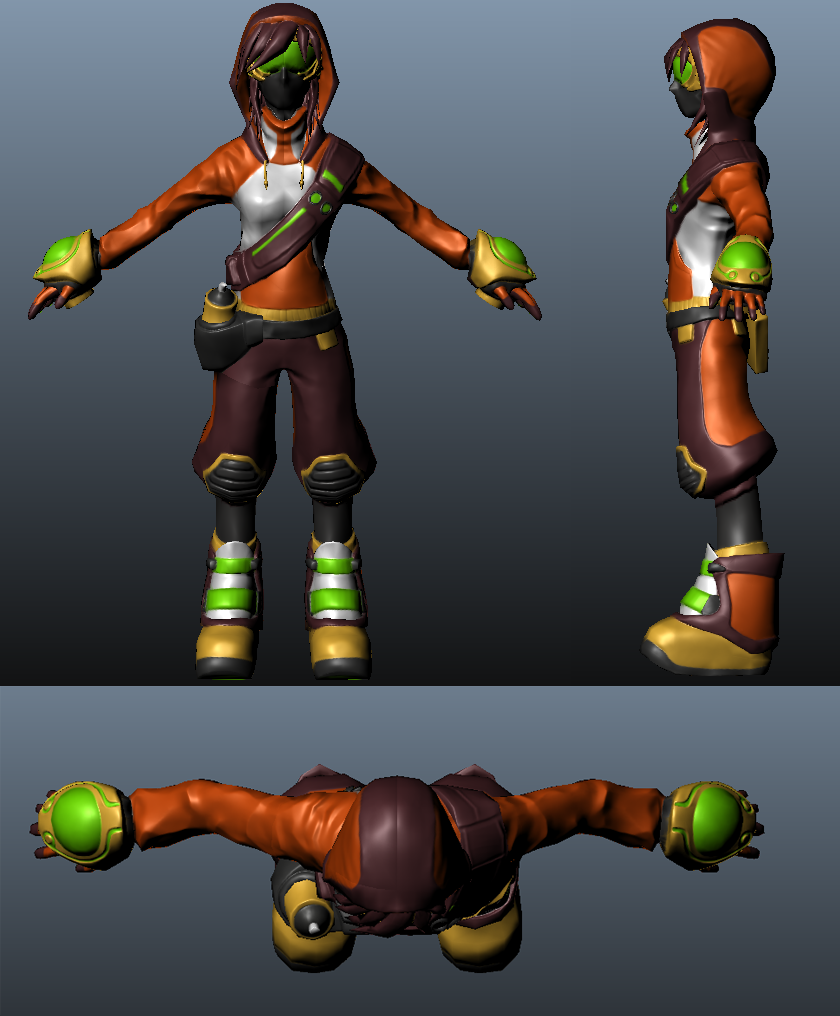 These 2 girls will be available in this update :)
So, you will have access to 6 (7) characters in this update.
the Anonymous Gamer (boy/girl versions), Watabax, Greendy, Otello, the E-Cop, and Veelan.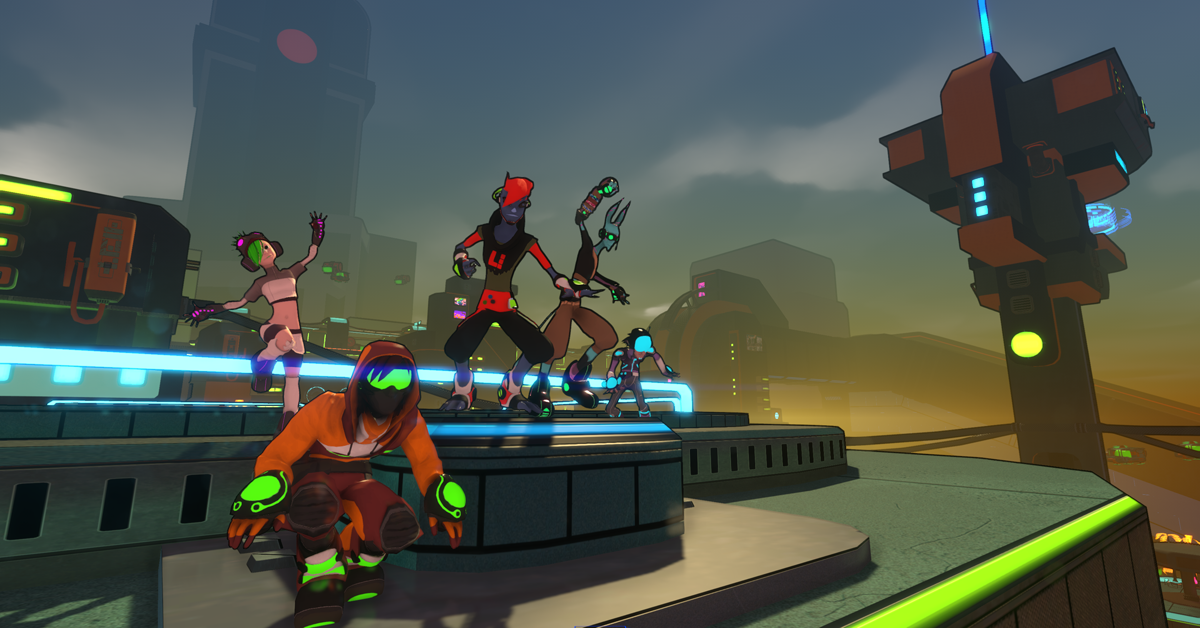 from left to right : Greendy, Anonymous Gamer (boy), Veelan, Watabax, Otello.
You begin the game with the Anonymous Gamer, and have to unlock the others through missions.

- We also begin to add more backstory.

- You will begin the game in a new and more complete tutorial and taking place in a new zone.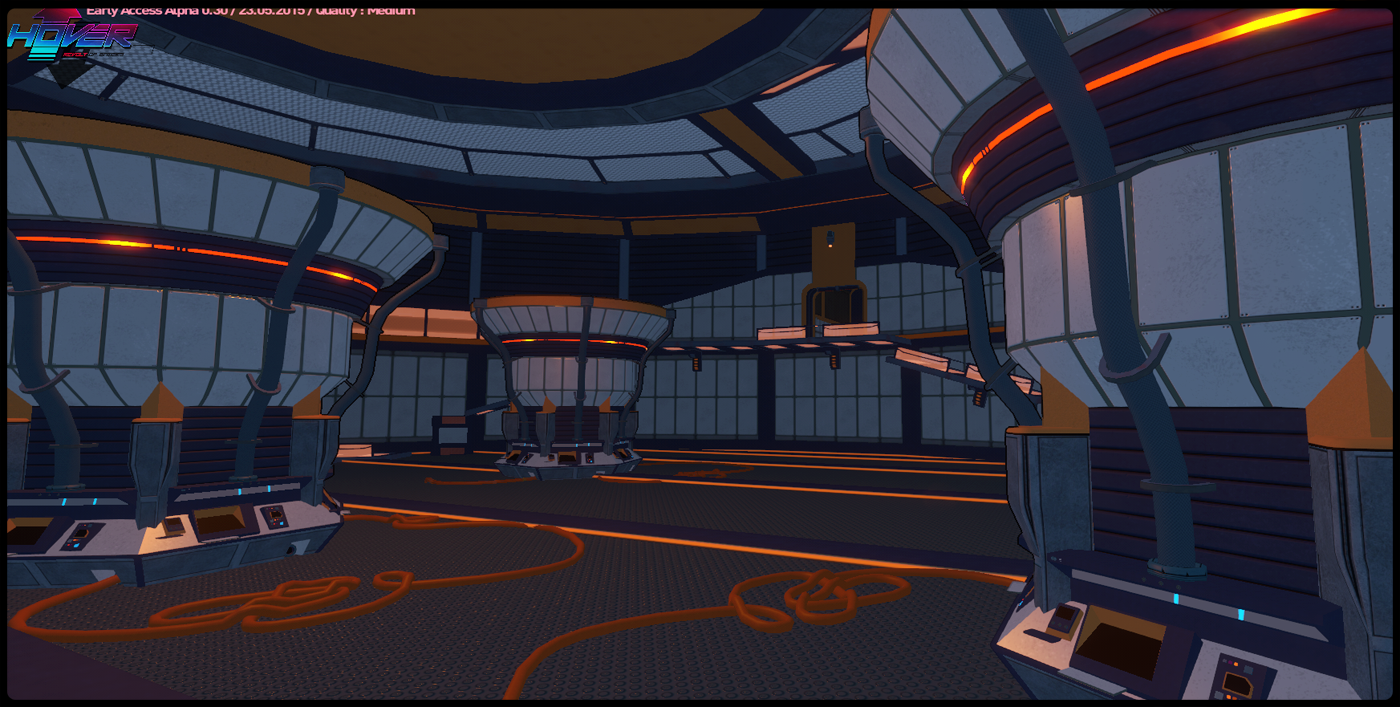 - Cedric Menendez also composed new songs, and did some new sound effects.
here is his soundcloud:
Soundcloud.com

We hope you will enjoy playing this next update :)

Our Kickstarter backers who pledged for the finished game (15$) will be able to receive their key when this update is available (if they want it of course). We promised to finally give them access to the Alpha when the performence issues would have been fixed.

------------------------------------------------------------------------
Steam store to buy the game on early alpha access :
Store.steampowered.com
For more news :
Facebook.com
and for more dev backstage screenshots :
Fustygame.fr