A New Story

A new story is in development, which follows Logan Huntborn's path to freedom.
The first 7 missions are available in the latest demo, which can be found here:

---
Performance Improvements
Restricted Areas
Due to a change in how the Restricted Area markers are drawn,
bigger levels have gotten a significant performance boost.
Light Quality Adjustment
It is now possible to adjust the quality of the lighting.
Lowering the quality has for a tested system
increased the frame rate by as much as 500%.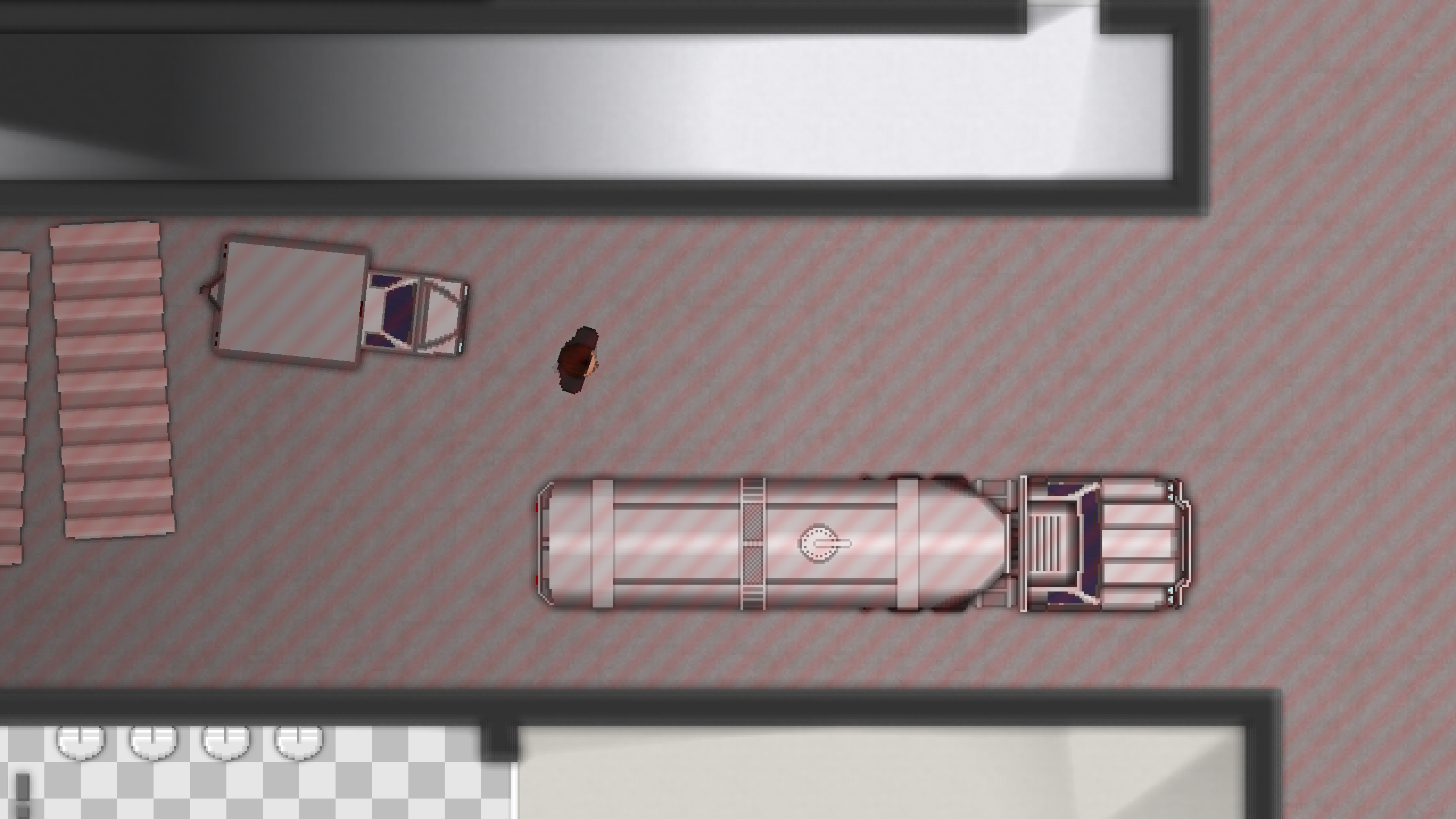 ---
New Equipment System

To make the game more balanced, it is no longer possible to carry
all equipment at the same time.
This means that the player needs to case the building,
decide on a strategy and choose the appropriate gear.
---
NPC Interaction
Dialog
People can now talk to the player and each other,
and react to the different play-styles.
Threatening
The player can threaten civilians to stop them from calling the police.
Grabbing
The player can hold civilians at gunpoint
to make them open locked doors
and prevent witnesses from calling the police.
---
Shader Effects
The graphics has gotten a bump up with new shader effects
that appear when taking damage or killing enemies, among other things.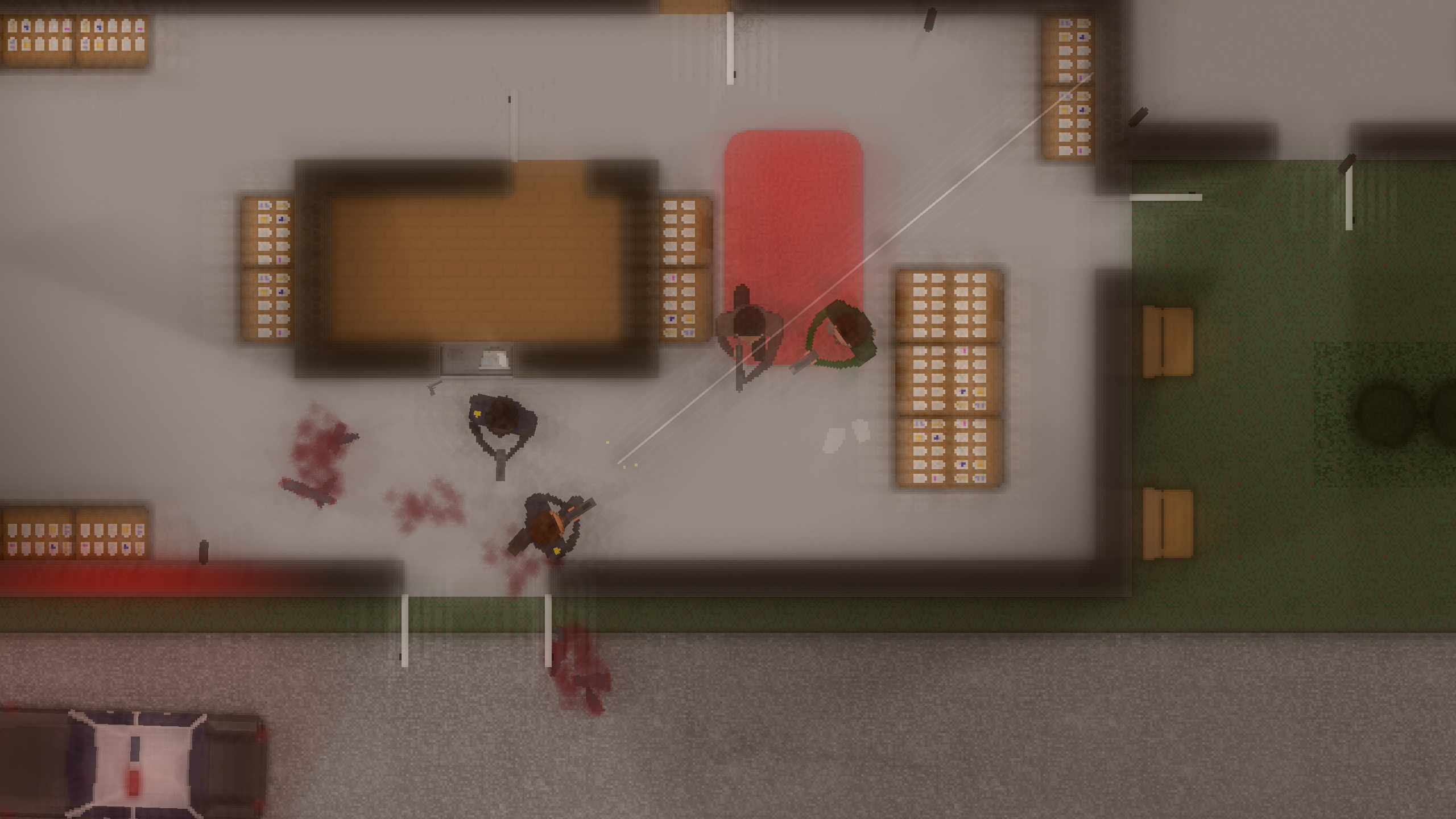 ---
Map Overview Mode

You can now get a view of the entire map, which is useful for finding loot and planning your strategy.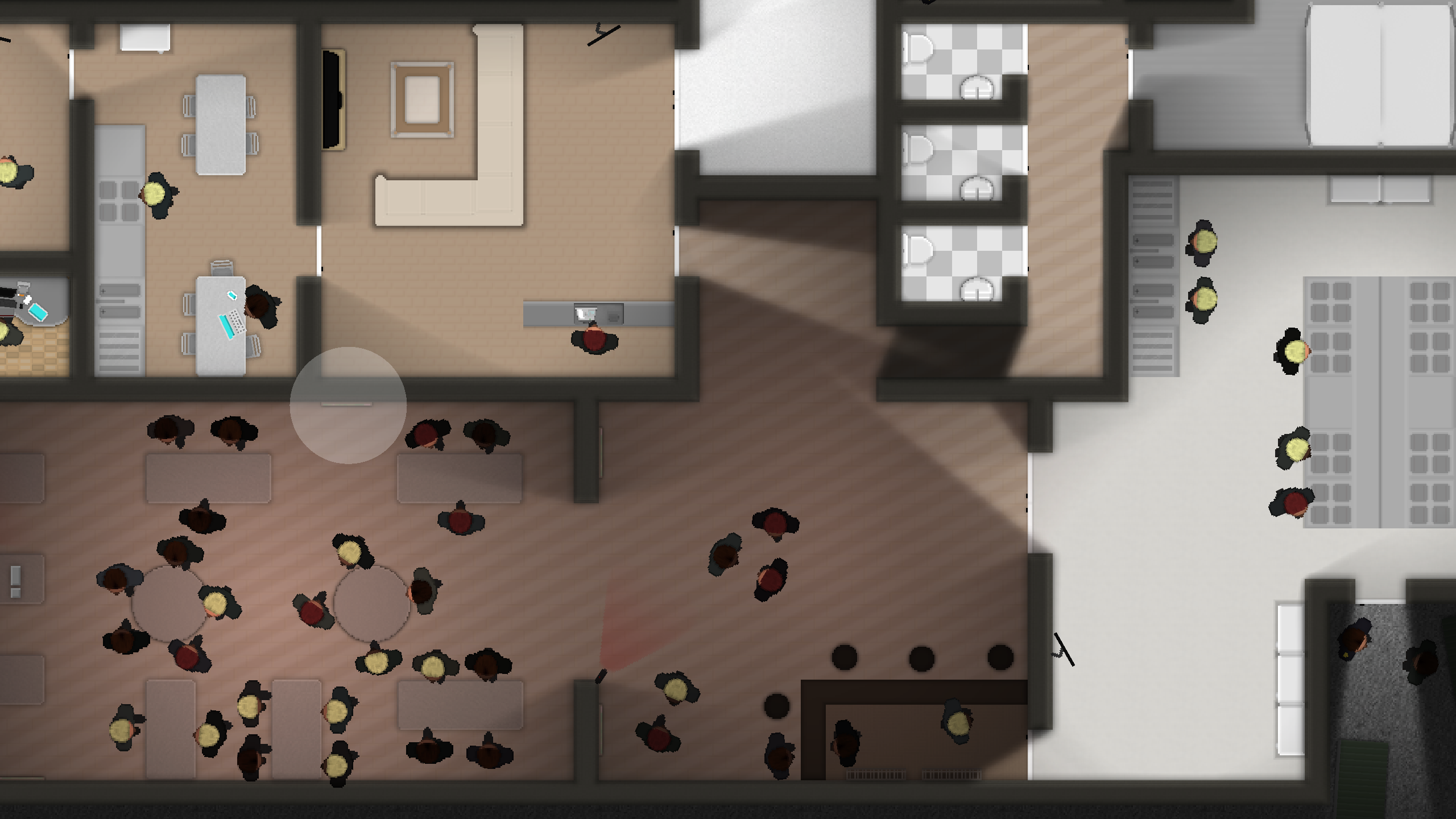 ---
New and Improved Vehicles

With the help of a friend, all vehicles have been redesigned
and many more vehicles have been added.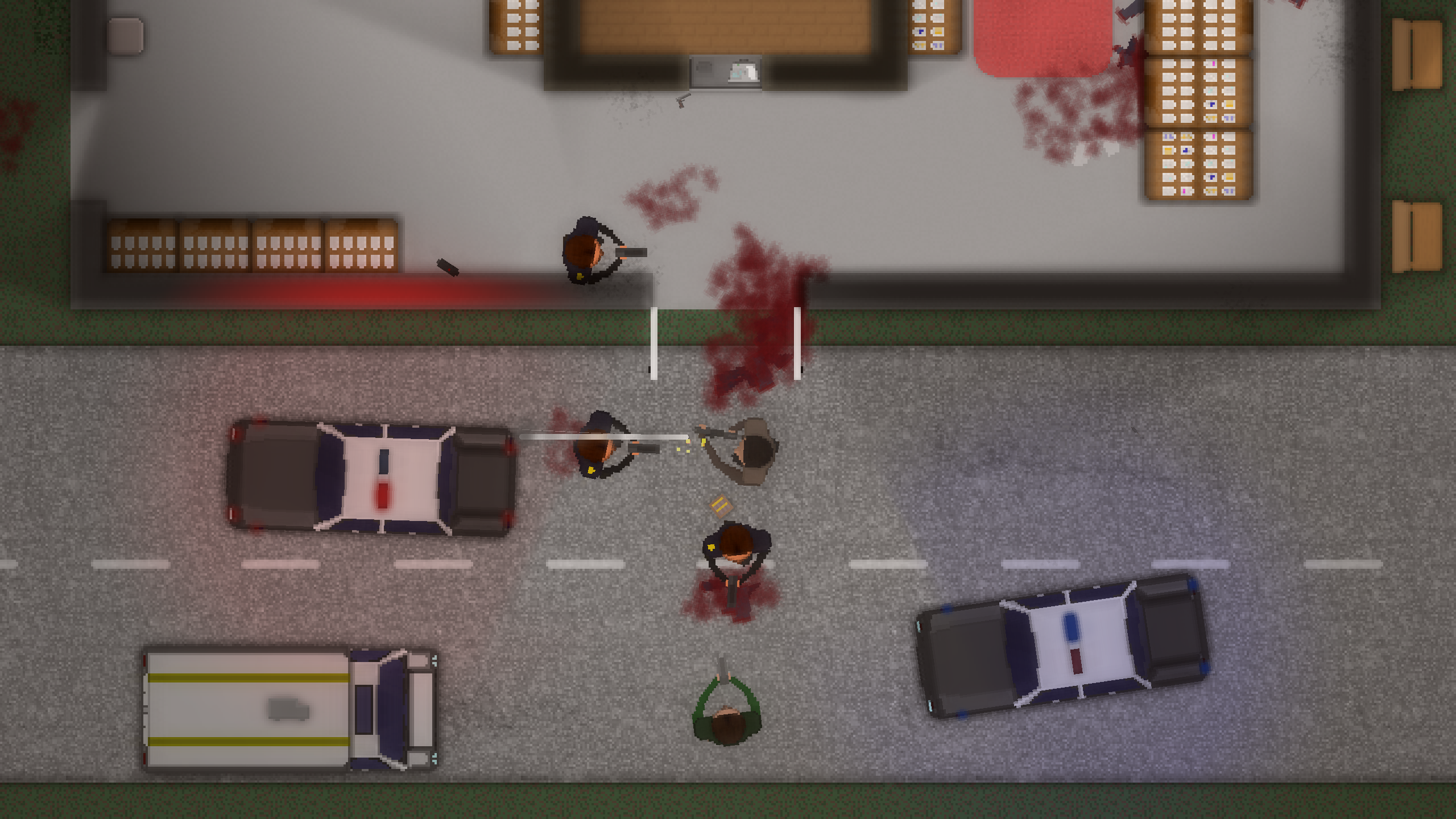 ---
Audio

New Music
The music has been improved. There is currently only one track,
but new ones are in the process of being made.
Better Sound Effects
More sound effects have been added,
while some have been removed or improved.
---
Improved Reaction Indicators

New indicators are in the game to give the player better feedback.
Sound cues now play when spotted and Reaction Icons
are always shown, no matter where you are on the map.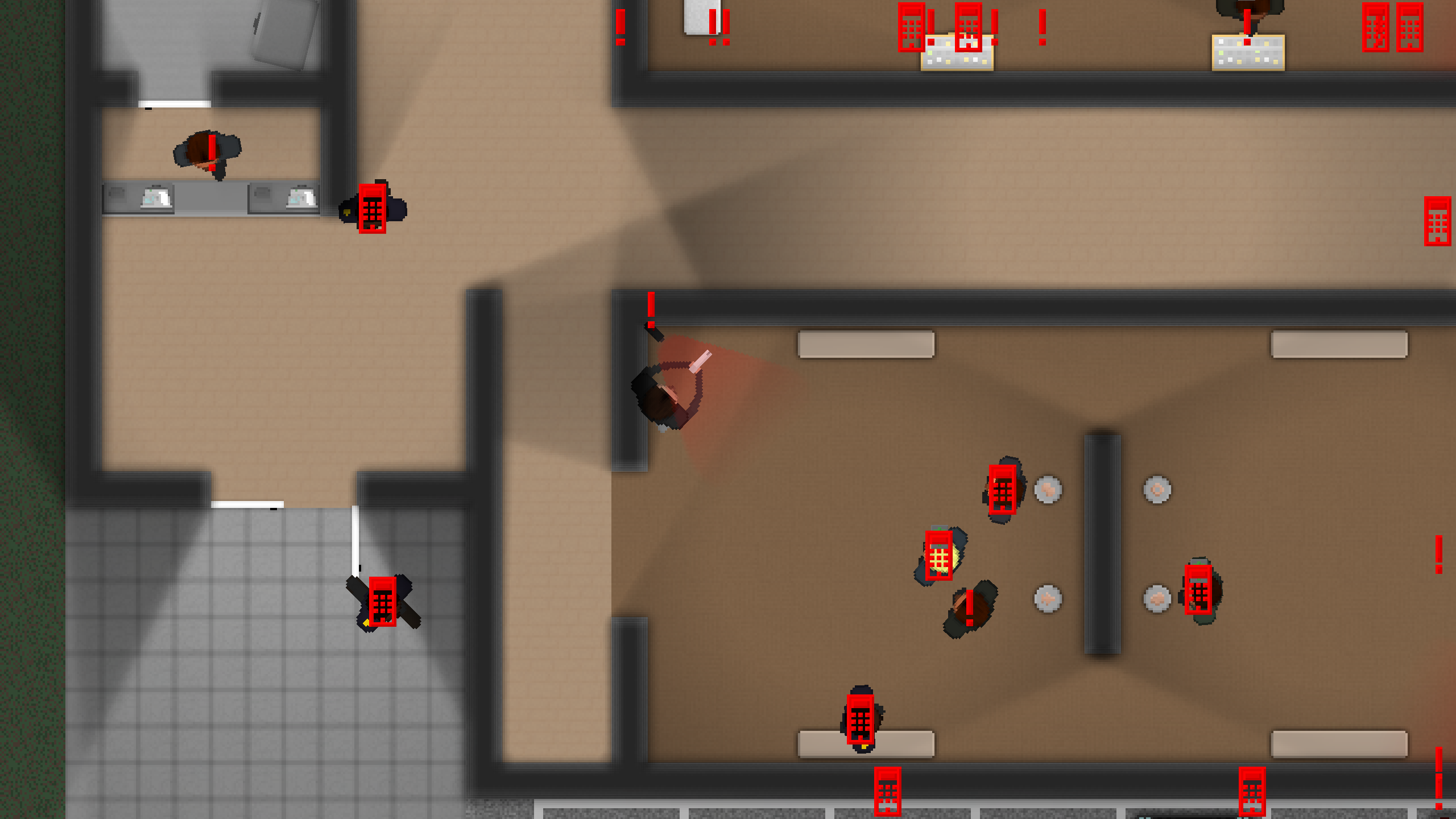 ---
Miscellaneous Improvements
NPC Peripheral Vision
People can spot the player more easily when moving quickly.
If you are in an NPC's peripheral vision,
you can stand still and hide to blend in with the background.
Hiding in the shadows
When the player turns off the electricity,
it is now possible to hide in the darkness in order to remain undetected.
Fire Spreading
Explosions cause fire, which will now spread and deal damage.
---
Thank you for reading.