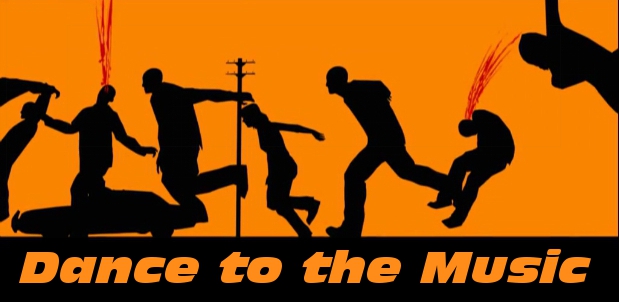 Over an hour of continuous minutes of music has been composed and produced for this campaign. It's one of the usual (and sometimes painful) things that some of the music is improved, rebuilt and sometimes cut altogether. The music in Dead Before Dawn ranges from symphonic orchestra, and lush piano pieces to ambient soundscapes and electronic tunes. For several locations like the mall and the parking rooftops, soundscapes have been custom created to serve as background noise which enriches the thematic environment the players as in. Scripts help the game to perform all these sounds on the right moment and create a sonic believable world.We would like to youresent you a few little extra's regarding our music.
1. Youtube extended DBD music reel:
This music reel on yourube gives you an idea which scores had been created to derrive the new infected music from. It also contains music that has been shrunk, deleted or remixed to suite the final ingame situation. It has all the nesescery annotations to help you keep track on what you are hearing.
2. Dead Before Dawn Piano version
This is a full piano rendition of the Dead Before Dawn musical theme (the theme you also hear when you approach a witch). Interesting here is that this piano "software" creates the sound by pure physical modeling, there are no real piano's or samples of pianos involved, it's pure mathematic. This is why some of the notes can exceed the range of existing true pianos and create an intense high or bass sound in this track.
This zip with mp3's contain entire scores, tryouts and other concept versions of the music for you to sift trough.
You might ask why the size of our campaign vpk is so big, well: we hope that this explains and warants the size a bit more to you!