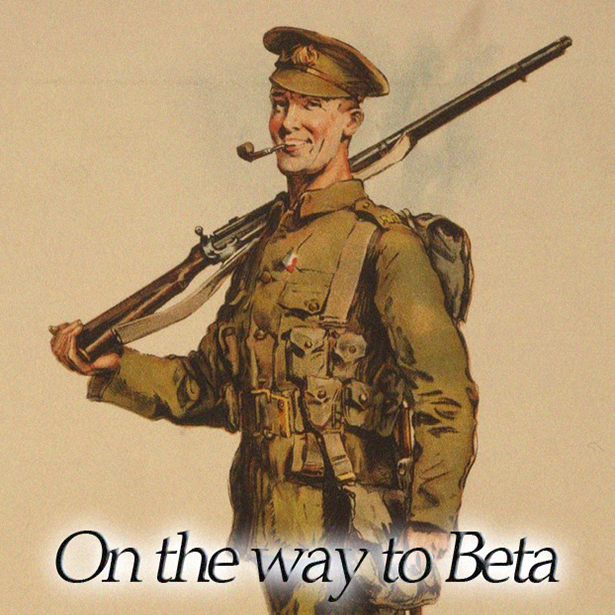 I already want to thank you for those who have downloaded and tested my mod, as well as your first feedback and opinions, this is very important to me.
It may seem like a bit of a rush from the past to the beta version now, but after playing it myself for a few hours I had fun and found it quite functional in its current version. Of course, there are a lot of things are missing, even some basic things, but I have an explanation for that.

I would like to remind you that I work absolutely alone on this mod and I have no knowledge of coding. I am passionate and specialized in graphic design and photo editing and coding and scripts I learned on the job with tutorials. I would also like to thank Mr. Kmproductions and his tutorials which helped me greatly.
MrKmproductions - Youtube Channel

Therefore, I am rather limited and slow down when a problem occurs or when it becomes complicated. That's why I'm also actively looking for someone to help me if I need help, because the web is full of tutorials but some just don't exist.
So I'm asking you to let me know the maximum amount of bug report and advise that you could give me, and I'd like to know if in the future, when I'm busing on a problem, if I can offer it to you here and if you'll provide me with some help. Could you do that for me?


---
Going back to the update, I've finished changing all the flags, the names of political parties and countries in French... and English!
I saw that a lot of anglophones (see 90% XD) were downloading my mod so I tried to translate all of them as quickly as possible for you. I know my English is not very good but I do my best so if you see any mistakes, don't hesitate to tell me.

I hope you'll like it, you can now ask for a rating so don't forget about a rating, share and like it makes me very happy. I love you guys.