I have finally finished the Imperial units. I wanted to represent the fact that the Empire is formed by lots of allmost independant cities with their on soldiers. To represent this the Imperial units are divided into two types: the local units recruited from the Conscription Center and the Imperials Army recruited from the Military academy.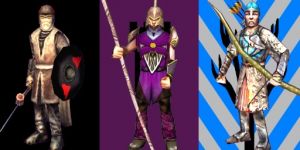 Dras-Leona Swordsman , Uru'baen Guard and Gil'Ead Archer.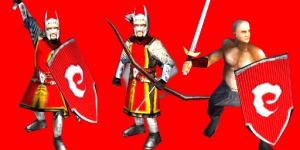 Imperial Soldier , Bowman and Laughing Dead.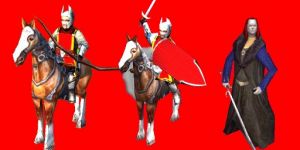 Imperial Raider, Knight and Shade.
The Laughing Dead are the Mini-Heroes of the Empire. The magical user of the Empire is the Black-Hand Sorcerer. He uses spirits to power its magical abilities. He can also allow the spirits to pocess him which gives him different and more powerful powers as well as a strong melee attack.