Busy is an understatement.
I'm going to drop our debris test video on you, first off. This is just a simple implementation of the debris particle system - there's loads of work to do on this yet but let me show you where we're at currently...
Good stuff, nay? Needs a lot of work to polish it but it's nice to have it there.
Currently, our artist is working on improving the background, so we get some nice abstract shapes and parallax-style effects. Then we need to polish up the explosions, get some lighting in there, sort the blur and glow shaders out, do a UI pass, start work on further animations, improve the models...there's a long way still to go on art.
Now we have an announcement - something we've been waiting to put out there for a long time. Next month, we're going to be giving people a chance to play the current beta LIVE at Nottingham's Gamecity festival.
If you're in the UK and you love games, YOU HAVE to come to this festival. It's all free, they have amazing speakers, hands-on demos, parties...the works. It has the best atmosphere of any games festival I've ever been to, and we're proud to be showing off an early version of our game there.
We're running a competition at the festival where you can win a huge number of different prizes, from 10 current Warp Records releases on CD, to a Novint Falcon Pistol Grip bundle.
So that's that.
Just so you internet people don't feel left out, we're also running a competition for you! Don't say we're not good to you..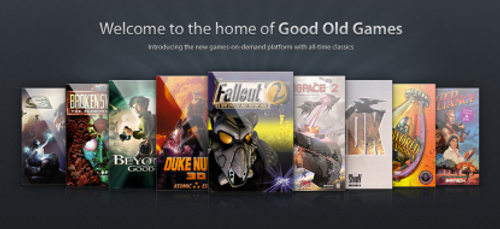 Would you like to win any five classic PC games of your choice from GOG's catalogue? Please take a listen to our podcast Visiting the Village and go here for the rules. I've just extended the deadline to November 5th so you guys have a chance to enter.
I wrote an article about us for Spong recently - go check it out here.
Alright, that's out of the way, now it's time for an update on LIFE.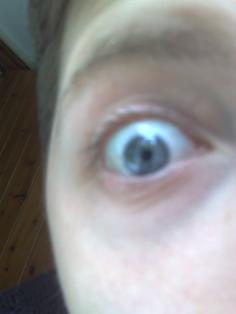 The eye of the Indie Game Man beholds the universe and declares that it is "acceptable in its current form".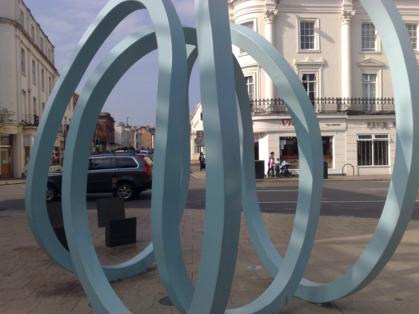 This thing exists in Leamington Spa. In my mind it is labeled as "sub-Mobius Public Sculpture".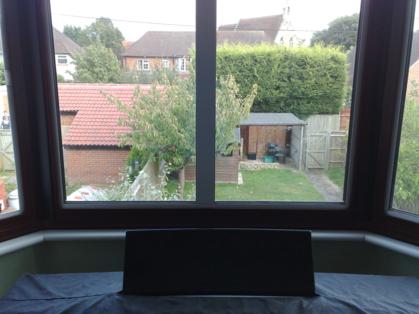 At the weekend, I went back to my parents' to remove some things from their house that I'm storing there. They're having my childhood bedroom redecorated. This is the view I use to have when writing music there - doesn't look like much but it helped write some good tunes!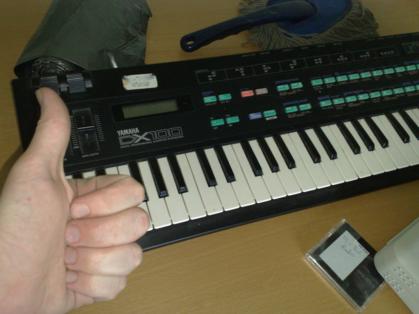 Won't make sense if you're not a muso, but finding a functional Yamaha DX100 in a bunch of stuff is an epic win. Same sound chip as the Megadrive - there, games-related!
Ditto MicroKorg. I once heard Calvin Harris slagging off this keyboard = +10 to hatred of Calvin Harris. I found some great games as well, hiding in the huge piles of terror...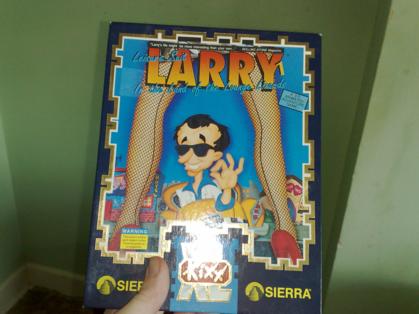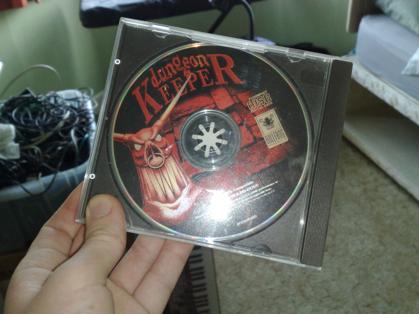 I also found this awesome Guidebook to the land of the Green Isles from King's Quest Six...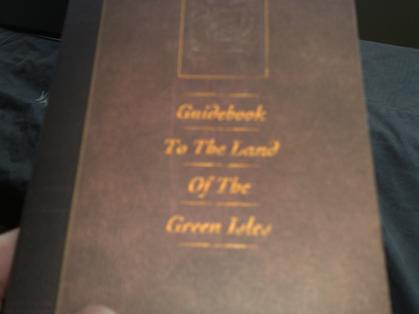 Everyone always slates the King's Quest games - I loved them. My whole family used to play them and collaborate on solving the puzzles - it was fantastic. Proper family gaming, none of your Wii Cycling, Nintendo Sports Joust Horsey Match etc. One of the reasons I wanted to be involved with making games was the great feeling of possibility they generated in me as a kid.
I had to throw out this huge spaghetti ball because I didn't have time to separate it all out: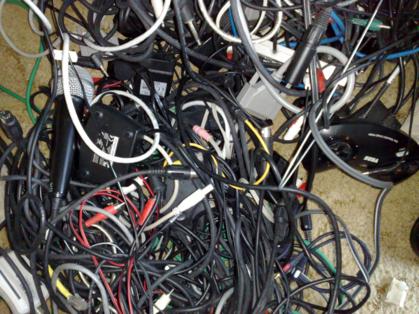 Yes, I salvaged the Megadrive joypad though, don't worry.
Weird to see that room nearly empty now:
I saw this in Oxford - possibly my favourite bit of vandalism to date: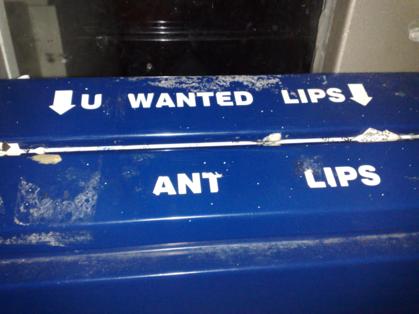 Finally, I came into the office today and saw official Mode 7 Dog Jasper working hard as usual...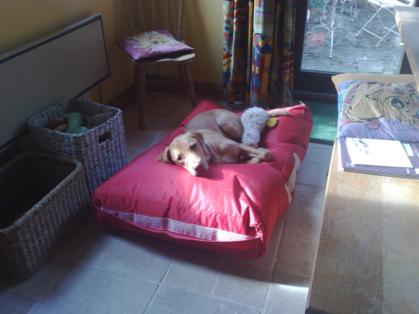 More of this guff soon! If you'd like to track our updates, we would like to give you love - remember not to click that if you're already watching: it'll make you UNwatch, which is bad! Someone just unwatched! Maybe they hate us! Argh! Mmmn.