Hello. I have been away for a while which was 1.) great and 2.) gave me time to plan a lot of the new stuff we're going to be doing with Frozen Synapse.
First up is a very quick video I made to show the early version of a new visual effect: "floor snakes". I wanted something to just add a bit of motion and interest to the floor - you may not be able to see this particularly well, as the snakes are very faint and...well...here goes - they're just a few things randomly moving around the floor...LEAN IN AND LOOK!
I'm sure this effect will evolve and improve over time. Our artist Matt hit some problems with the renderer, so nice pretty pictures to look at are on hold until we get that sorted, but rest assured there will be new art soon.
Ian and I had a big conversation earlier this week about making the multiplayer meta-game more interesting. At the moment, you can challenge people to matches, see the results and get ranked on your overall and daily performance, but we'd like something a lot more interesting that prompts you to play more and gets you a bit more involved with the aesthetic. A lot of probably over-ambitious ideas were kicked around - I'll let you know what transpires.
Now I'm back, our podcast Visiting the Village will happen this week.
And now an update on LIFE...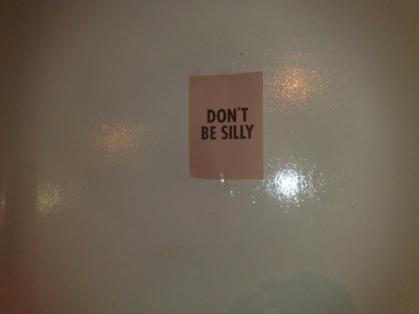 I saw this paper sign someone had just hapazardly stuck up with Blu Tak in London. I think they just felt an overwhelming urge to correct the world's behaviour.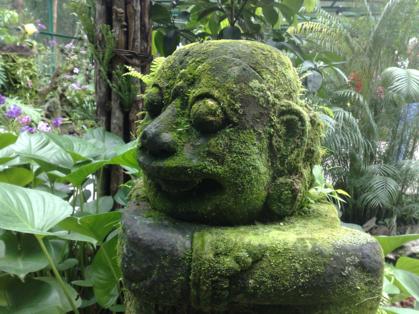 The first place I went in Singapore was the Botanic Gardens. This chap looks happy about his mossy coverings.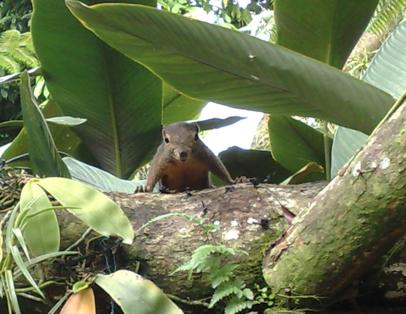 This squirrel is employed to hire and fire various members of the Botanic Gardens board, Alan Sugar-style.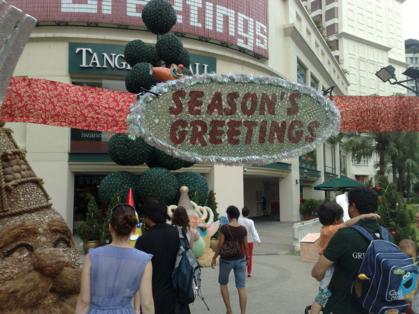 This insane "Christmas Grotto" had been deposited in front of a huge mall. Like a lot of things about Singapore, it had the feeling of "LET'S INJECT SOME AUTHENTIC WESTERN CULTURE!"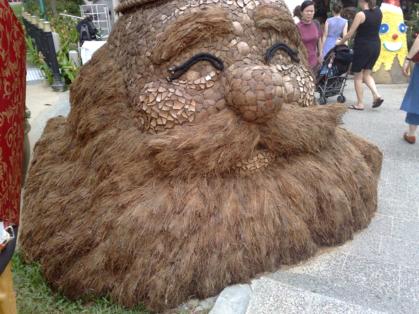 Um...this normally results in the festive equivalent of the uncanny valley, exhibited here by this huge brown Santa head.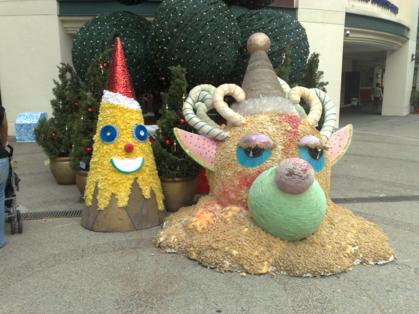 I'm trying to remember the bit of the Christmas story where a screaming yellow pencil and a melted reindeer bust glide furtively up to the baby Jesus, but the details escape me.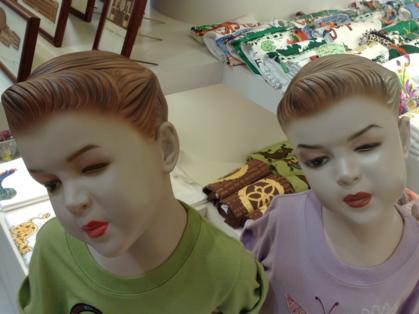 "These child mannequins are ok, but I have two notes. Firstly, they should be winking, and secondly slap some lipstick on them while you're at it. That'll make them so much less brain-sievingly insane-looking."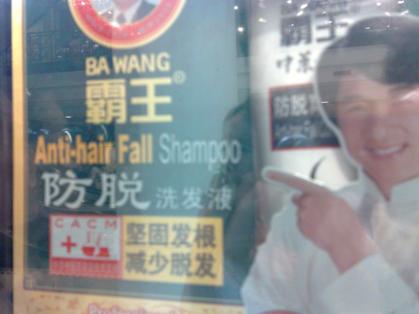 Jackie Chan's secret revealed! I'm wondering if there's a factory in China which just makes posters of Chan pointing to his right that you can append to any product. Actually, I'm not wondering that any more.
I'll be sharing more Singaporean insights next time, so if you like this why not...


(If you join our mailing list, we will use it only to send you important Frozen Synapse and Mode 7 Games updates. These will be very infrequent and guaranteed to be interesting! We will never, ever give or sell your precious juicy email to any naughty people - promise.)