Right, this game needs some explosions. Here's one: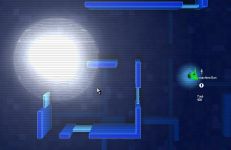 Very much a work in progress, but a decent start I feel. Better than the "orange egg of death" we had previously. I'm hoping to get debris being flung around, sparks, screen shake...lots of things going on so you really notice the 'splodes.
Our artist is currently being worked to the bone by me, and he's about to deliver the placeholder stuff for GORE. GORE is going to be fantastic in this game, really need some good meaty feedback for killing an enemy.
I am currently going mental trying to organise our Gamecity event. Please check this out for the details if you haven't already.
We've had two podcasts out recently in a flurry of activity - take a listen...
Episode 30 is a particularly good one - I'd recommend that.
I'm currently working on the first actual bit of in-game music for Frozen Synapse. You can hear what I'm going for from our concept music (which I've posted before, but take a listen if you haven't heard it):
I actually like this track quite a lot, so I may well remix it, replacing some of the utterly disgusting sounds with good ones. I find it difficult to get the balance between tunefulness and menace right in this sort of track, but I think I'm getting there. I'll be posting a clip of the results soon.
Yes, now it's time for more LIFE.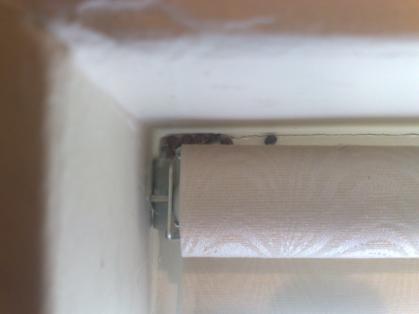 This is a small colony of ladybirds which live behind my blind. Every day there are more. I don't know what they're doing, or why they're there, but at their current rate of multiplication they will grow to encompass all the matter in the universe by the end of the weekend.
I asked my girlfriend what I should put in these blogs. It has to be completely meaningless and perfectly expressive of futility, I specified. Therefore you can blame her entirely for this scintillating new feature: BASIL UPDATE. In every edition, I will tell you about the status of this basil and give it a rating. Currently, the basil is recovering from malnutrition and excessive exposure to cold, but its leaves are beginning to once again become possessed of a verdant and lush hue.
Basil rating: 3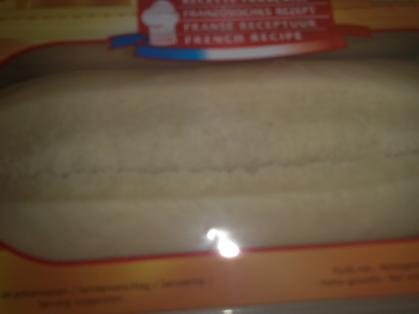 This is the part-baked petit pain I am about to eat for my lunch. I have to say that I'm looking forward to it. The above is what 90% of people use Twitter for, and they need to STFU in my opinion.
Remember, if you want to win 5 classic PC games of your choice from Good Old Games, enter our compo here.
Right, that's your lot for now. Expect more of this soon!
FOLLOW this miscellany if it delights you! Do not click on FOLLOW if you are already following as it will make you unfollow. I can see you doing that. I can see you.