It seems that my gonzo update went down well. So here is another. This week I have been working alongside our level dude Bin on trying to get some basic single player levels in place for the beta. We have been doing reasonably well at this: here is the inevitable screenshot...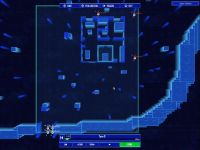 This was intended to be an assault mission on a small mountain outpost; we were aiming for it to be Mission 1 (or at least Beta Mission 1). The problem is that assault missions are much harder for new players to get to grips with than defend missions, so it will end up coming later (good job the story is flexible).
After Bin worked on it for a while, it ended up being decent, and we've now moved on to doing a couple of other small levels. It's hard to convey what's good about the game while keeping things simple - we have some quite advanced tactical DUELLING mechanics and they're hard to demonstrate with the AI. I'm confident that with a few tweaks and a lot of hard work on the level crafting front we should be able to make a great SP experience to bundle with what is essentially a primarily MP game.
And now - what you've all been waiting for - a further insight into My Life. At the weekend I saw this in Homebase. I don't know 1.) why the fuck this is in Homebase 2.) who would consider buying this: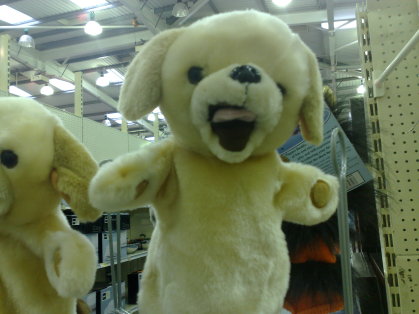 That's enough of that. Yesterday I had a meeting in town so I decided to walk in. It's only a couple of miles across nice countryside. If you live in the country you have to follow these fuckers - they exist so rich landowners can control the poor: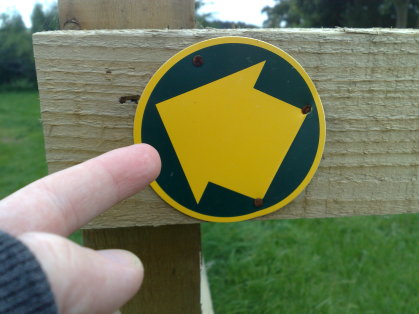 There are about two of these on the gigantic estate I have to walk through and I once got told off by a man in a Range Rover for going the wrong way. There are two which point in totally opposite directions but I couldn't capture this through the medium of photography as they are in different places and any attempt would have resulted in simply a photo of two arrows pointing different ways. A bit like this, but not as funny:
WHICH WAY NOW. Anyway, there are some pretty badass trees around here: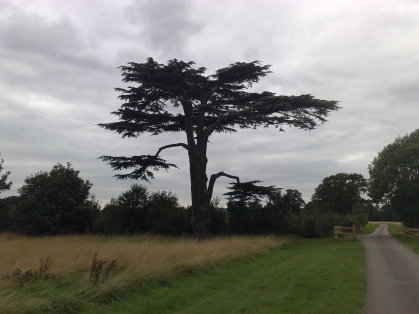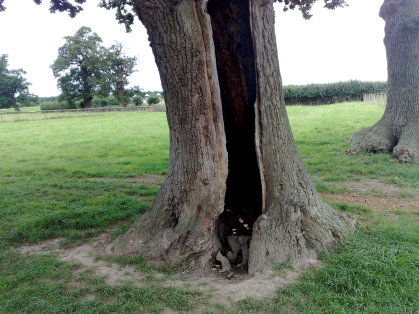 I could have done a funny goatse thing with this one but I'm not twelve years old. After this tree, you have to climb over The Stupidest Stile In the World. Here it is: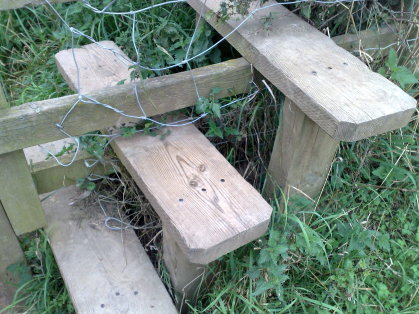 THREE? It's really hard to swing your leg over properly when there are three. It's not just me - EVERYONE I've seen trying to get over this stile hits their balls on the top of the fence. If they're male.
Someone has attached this thing to it. I have no idea why / what this is - IT'S NOT A SCREWDRIVER. Don't comment that it is a screwdriver or you will be banned - I checked it - it's not one.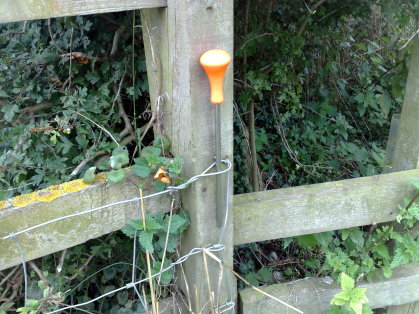 After this bit you get to walk across this huge open field which is mildly atmospheric: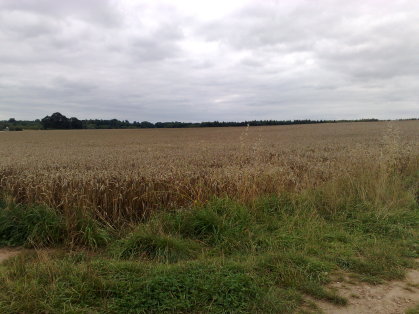 Then you go down the Ominous Path: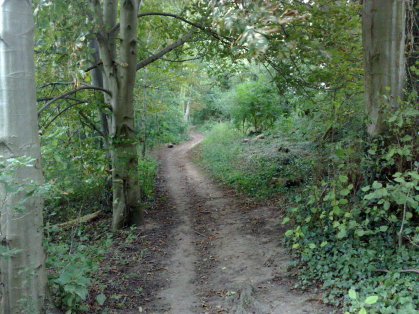 And you end up at the least auspicious place in the universe, Newbold Comyn Leisure Centre!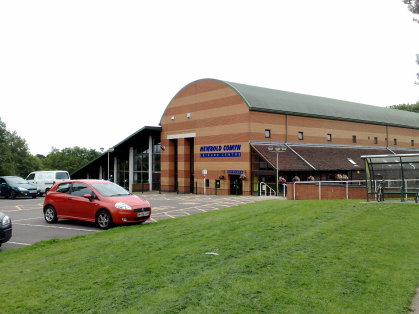 I think this is probably the most boring photograph of anything I have ever taken but it cannot convey the EPIC feeling of anticlimax achieved when emerging from the wood. I forgot the sheep from earlier - here they are: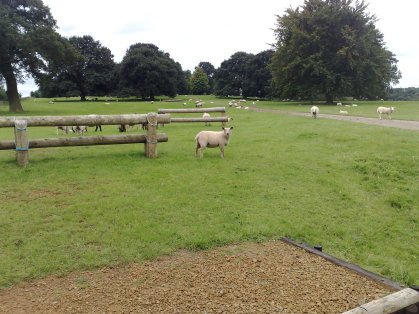 Finally, when I got into town there was this: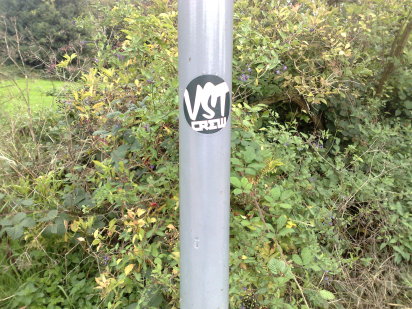 I don't think this is some kind of awesome VST / breaking / ASBO crew who go around drinking White Lightning and then coding extremely well-optimized audio plugins in their spare time, but I dare to dream.
Well, I hope you found this as delightful as me. I have to go and write stuff for our podcast now. Join me next time on a trip to our REAL OFFICE to see OTHER PEOPLE and MORE STUFF ABOUT THE GAME WOW.