The Masterplan will be released 4th of June 2015. Meanwhile it is still available as an Early Access version on Steam, and on Humble.
After 9 months of Early Access development, we're ready to take the next step and announce the official release of The Masterplan. Finally, on 4th of June 2015, the full version of The Masterplan, improved with a fully rewritten story by Tom Jubert (FTL, The Talos Principle, The Swapper) will be available available on Steam, Humble, GOG and Playfield.io. You can find more about Tom on his site.
The complete release features an all ­new story mode with dynamic in­-game narrative, and
follows a crew of down­-on-their-luck, blue­collar criminals set adrift by Richard Nixon's New
Federalism, and chasing the score of a lifetime.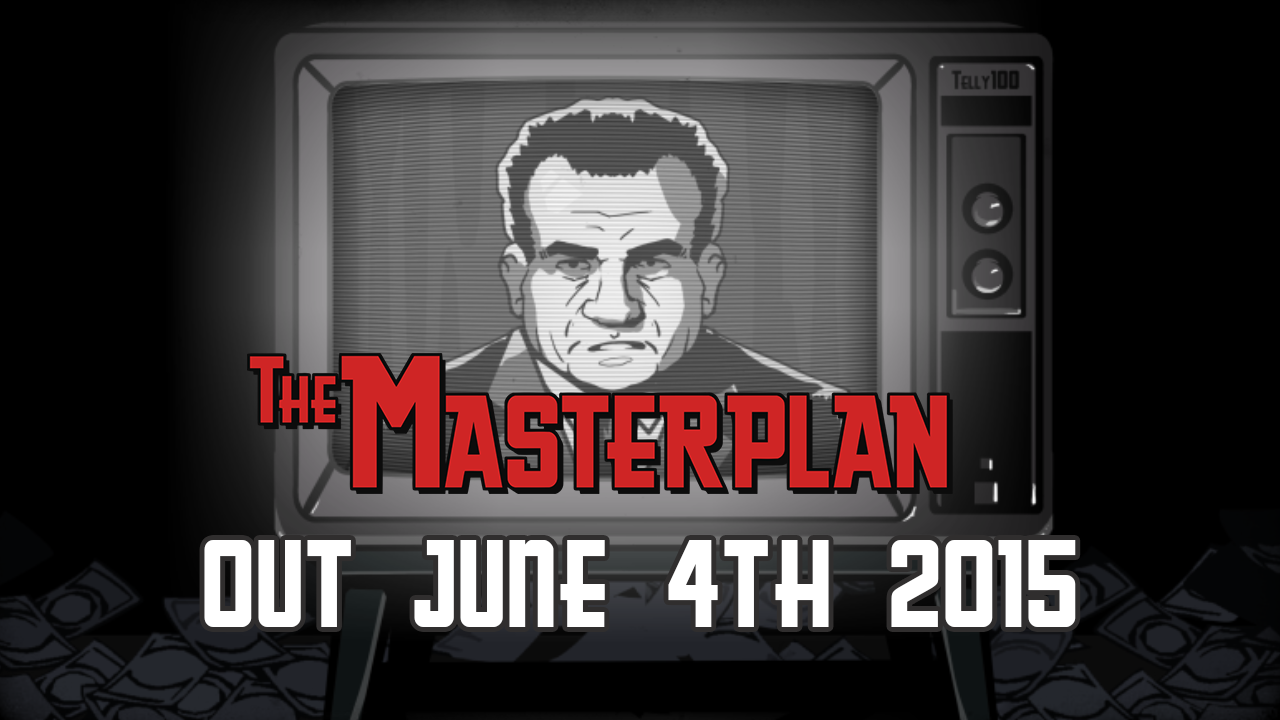 The 1.0 release features significant new features and additions compared to the beta version in Early Access:
Completely re-written story by Tom Jubert (FTL, The Talos Principle, The Swapper)

Massive new levels to close out the story and the campaign

In-Game Cinematics

New music and audio

Re-factored levels

Heist Objectives

Polished gameplay

Improved AI
So whether you're a new player or have already gone through Early Access with us, the full release will hold a lot more to discover and experience. Join us on the launch date June 4th and set The Masterplan in motion!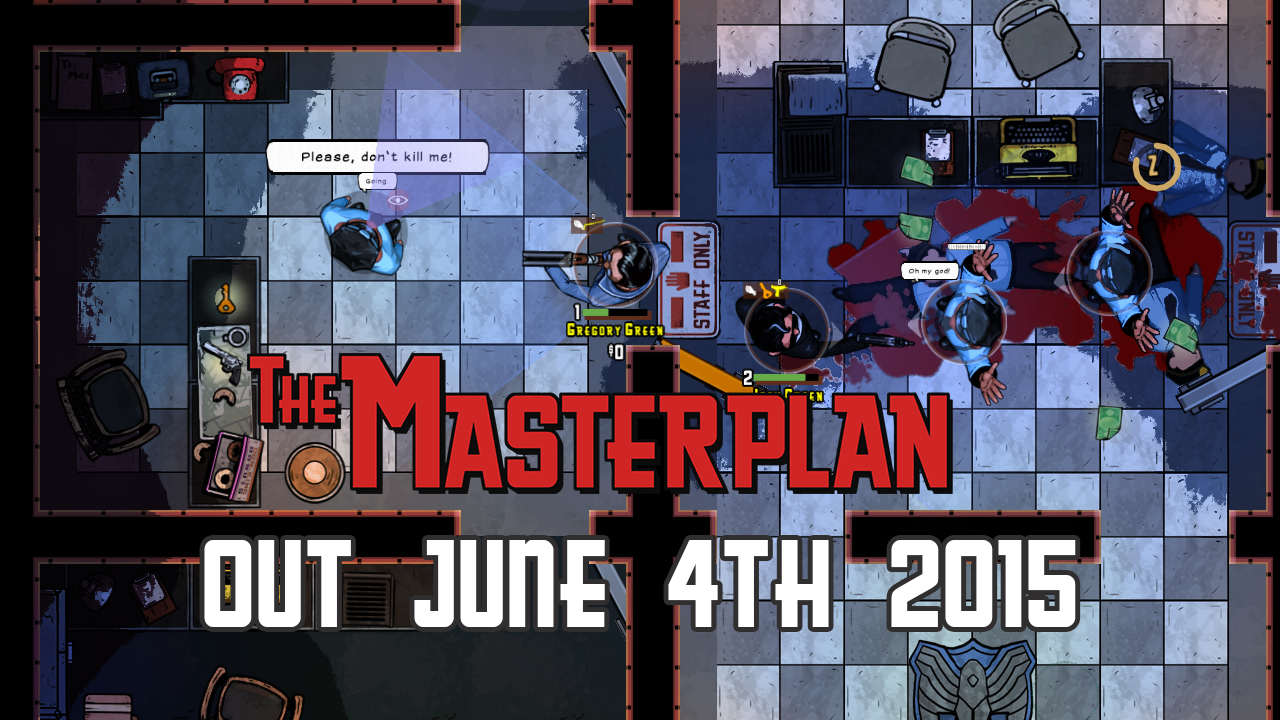 The Masterplan will be released on Windows, Mac, and Linux on June 4th. The game is developed by Shark Punch, an independent studio best followed in Twitter.