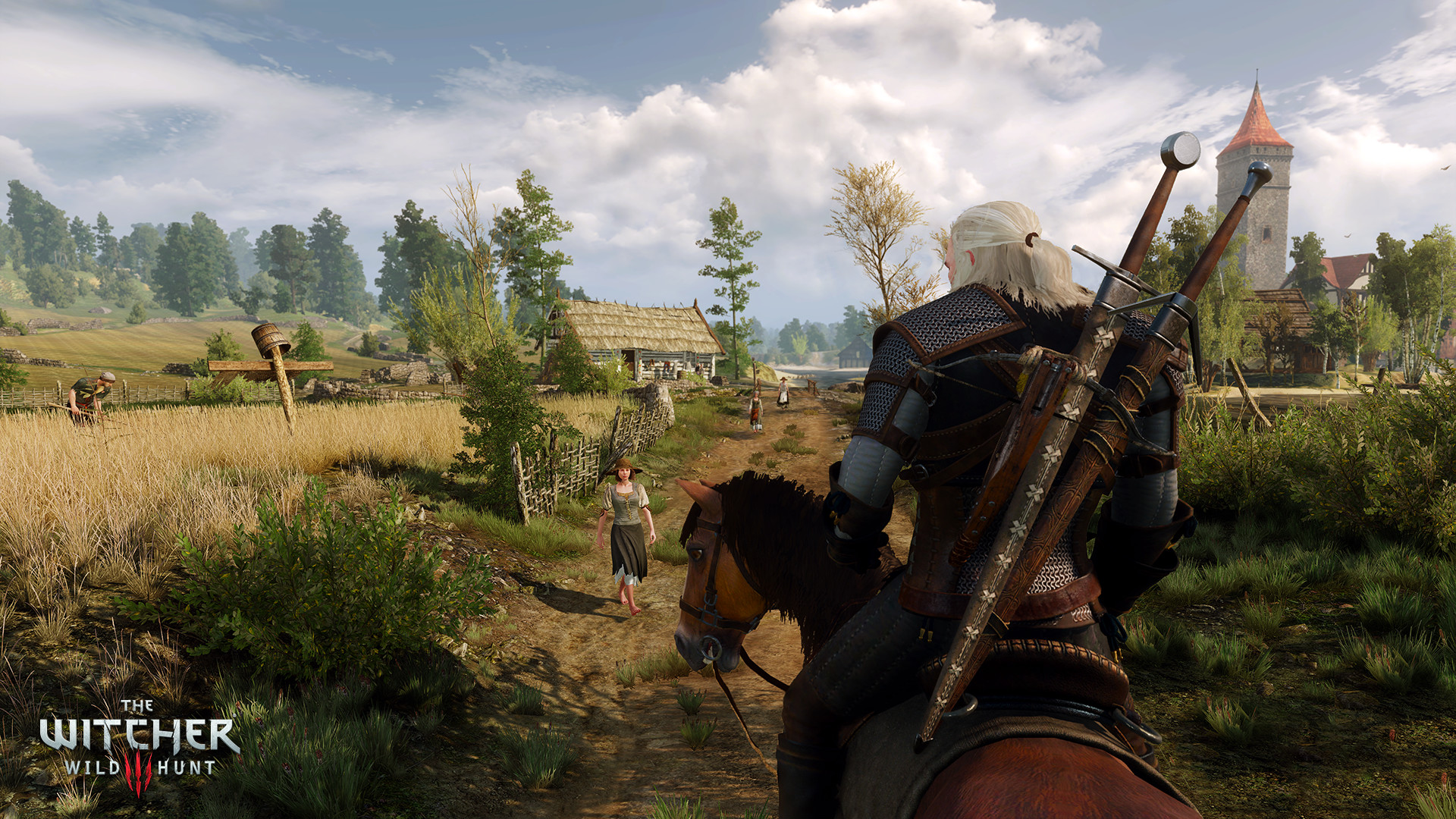 The map of the game - The Witcher

3

: Wild Hunt - is out now!
It is
not surprising
that it is
gigantic
big!
Thanks to GameStop's exclusive world map (only available through advance booking), we can now see how big the world in The Witcher 3 really is. It is the town of Novigrad (upper left corner of the map) to be the major central city in the game, but many villages and smaller Bebo can be seen on the map.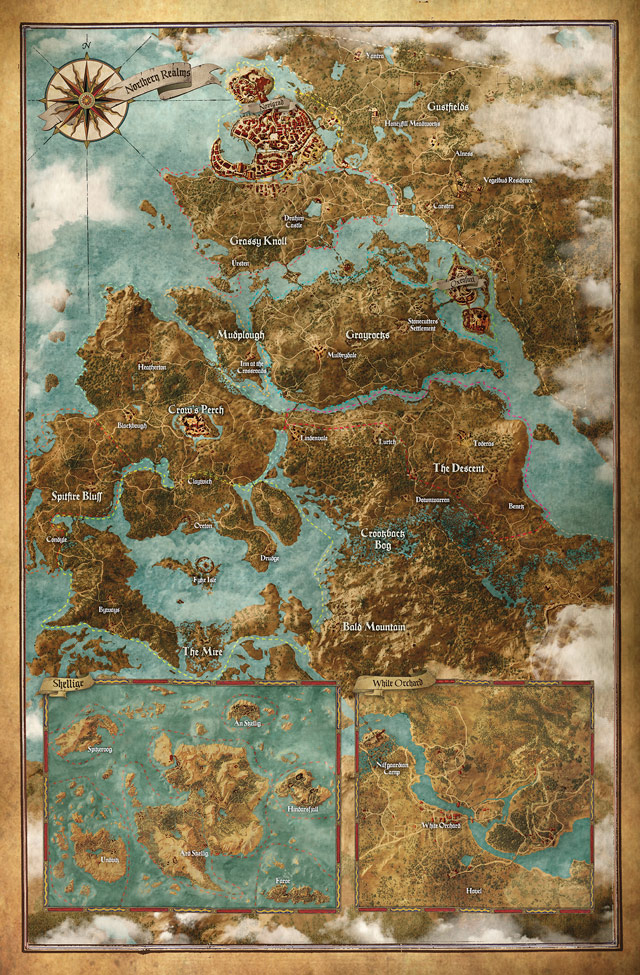 In addition there are two small maps as one can get the chance to travel to preferentially game, these are 1/3 the size of the main map. It certainly seems that The Witcher 3 can give us 100 hours of entertainment in May. The game comes now May 19, 2015 for PC, PS4 and Xbox One!