Starting Saturday, July 11th at noon PST, The Maestros will be available in an Alpha (pre-beta) state for your auditory, visual, and kinesthetic pleasure. The game will be completely free during the ~3 weeks that it is live, after which time, we'll shut it down, bring it back into the workshop, and work to make an even better game based on the feedback we receive.
What's The Maestros?
The Maestros is a new-fangled RTS (Real Time Strategy) game built by some dudes who decided they'd grown quite weary of watching the underpaid workers of various fictional universes ferry raw materials back and forth to an unidentifiable structure, and they'd really rather get on with smashing awesome robots against genetically modified creatures in an unceremonious battle of wits and skill.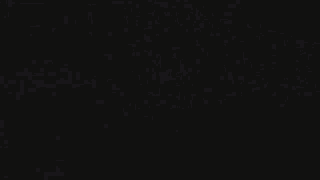 If you want more gameplay details, I'd recommend checking out the brief description below
Blog.maestrosgame.com
or watching our trailer below.
Whatever will Happen Next?
During the Public Alpha we'll be running various events with our friends in the gaming community. Expect things like guest-star streams, play sessions with the devs, and maybe some in-game competitions ;) If you're interested in partnering up with us for events like that (e.g. you're a hardcore RTS gamer & streamer; you write game reviews; etc.) please shoot us a line directly: team@maestrosgame.com
Why Limited Time?
A valid question for sure. We'd love for you to play from now until launch, but it turns out that running a live service actually takes some work. On the tech side, servers are among the most haunted technology in the modern age, requiring 24/7 anti-poltergeist patrols. From a game design perspective, we find that at this stage, our feedback around a given version of the game quickly starts to look similar, and with only a few developers, we'd rather spend time addressing your feedback before we give you a released product than chasing down misconfigured servers.
Important Dates
Sat, July 11th at 12:00pm PST - Public Alpha goes live here: Maestrosgame.com

-- more awesome events TBD --

Sun, Aug 2nd at 11:59pm PST - Public Alpha Ends

Sign up for alpha on our website to receive updates: Maestrosgame.com