Welcome to the first monthly update for The Lighthouse!
Gameplay Features
---
Inventory System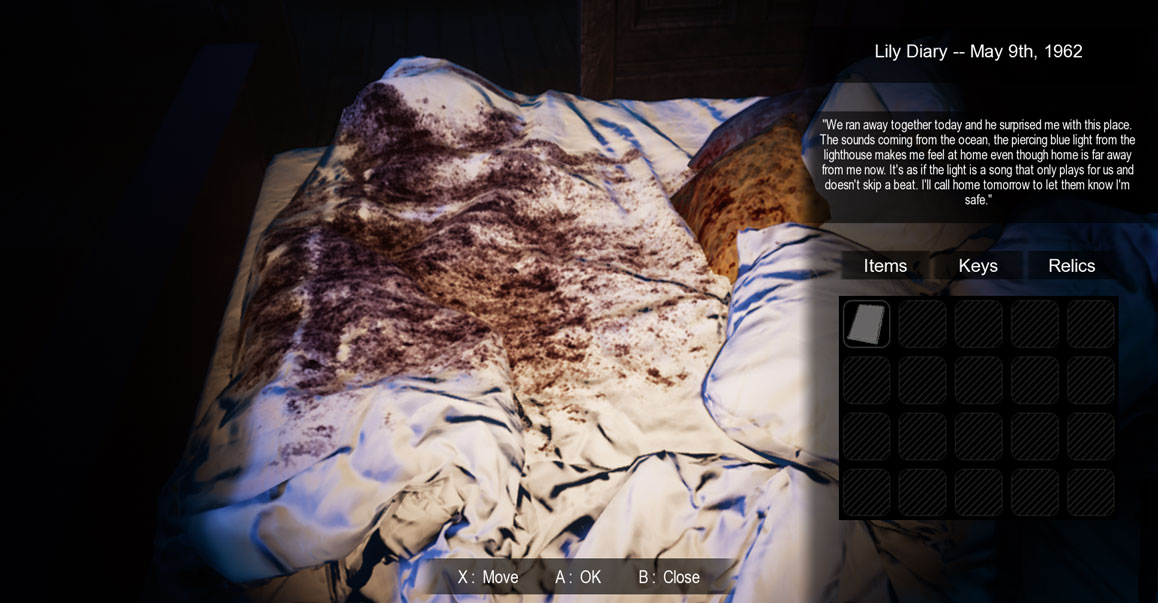 We've mentioned the inventory system before but we're now ready to share some more details.

Inventory Features:
Store items [ You don't say, is that what an inventory system does? ]
Learn more details about an item with the inventory description [ Yup, that too ]
Go back and read diary entries [ A Fan Favorite ]
Crafting system - combine items to create a new item [ Seriously?! Never heard of that one before ]

The inventory system will be included in our new version of the Alpha demo for all of you to try! As usual not everything is finalized.

Interaction System
We've spent weeks watching people play the original demo and we've noticed many gamers were having trouble targeting/mousing over many items in the game. We've iterated on the interaction system and we believe we've improved the mechanics to be more intuitive and responsive. It feels more natural for beginners and allows twitch based gamers to get the feedback they need when they demand it.

Interaction Features:
Marker for Gamepad or Mouse in 3d space is now over an object that you can interact with.
Instead of answering questions in a menu, you can now press a button to quickly answer a question.
You no longer have to look directly at an object to bring it to focus.
Updated Alpha Demo
We will be releasing an updated alpha demo, that includes a stable version of the new features. We will post an update once it's available.
Concept Art
---
Irvine's Daughter Lily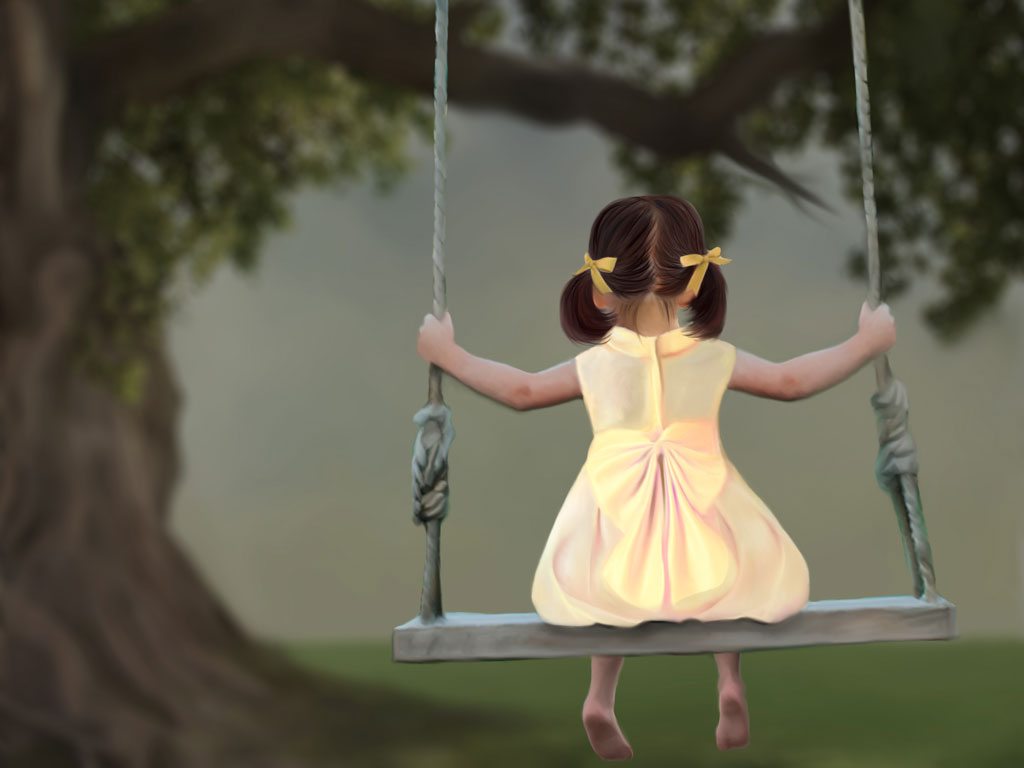 February 19th is an important anniversary for Irvine, as it was the day he lost his first born, Lily, to cancer 7 years before. Every year, he would visit her, place a yellow lily and lit candle on her gravestone and watch it burn until it was extinguished. This tradition had never been broken.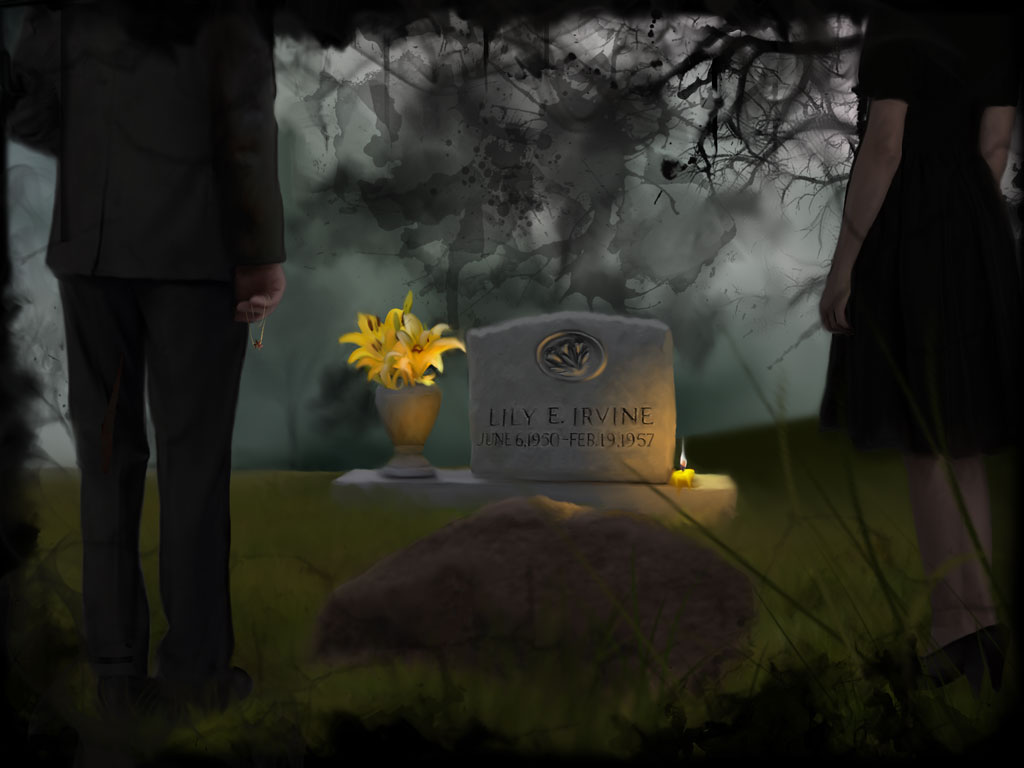 VR
---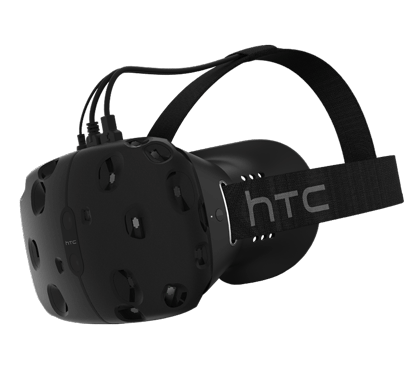 We have a VIVE!

We've always wanted to have The Lighthouse working on the VIVE, and we now have one to test on. We will be working on making The Lighthouse compatible with the Vive.

We will have more updates on this soon.
Kickstarter Plans
---
We've gained an amazing community of supporters (Knights) and we have been hard at work on The Lighthouse and we are doing our best to complete it by October. In order to get the game where we want it to be ( Art, Sound and Polish wise ) we will need to come back to Kickstarter for some additional support. We want to work with all of you to create a great campaign with reward tiers that are meaningful and exciting. With that being said, let us know what rewards you would like to see!
Upcoming Events
---
We will be at Regal Con in Irvine Ca on June 24th & 25th with a VR demo for all to try! If you're going, be sure to stop by.
Additional Updates
---
We have a forum on indieDB.com. Feel free to post feedback, suggestions, and discussions about The Lighthouse on the indieDB forum. We will check in periodically and answer any questions you may have.