The mod itself: This mod is the first fully playable FPS Morrowind mod, which expands on the old Ashes of Apocalypse demo which was released back in 2006. Desert Region 2 is a long standing project which expands on the Ashes of Apocalypse mod while putting some of my own touches to it.
When I first played Ashes of Apocalypse, I saw huge potential but I was saddened that it was left in such a sorry state by its original creators. All the NPCs would just say "What do you want?" and that was it. Some of the sewers were difficult to navigate through. The world was truly empty. This, coupled with my ambition, made the project how it is today.
I am glad that I am introducing this excellent mod to a whole new audience by making it playable and expanding on the world. Most of the NPCs now have their own personality and side quests for you to do. The UBA, who controls most of the central island, now has their own storyline for you to play through. There are tons of dungeons in the Wasteland, and the existing ones have been edited so you can navigate through them. But my plans for the mod is not yet done...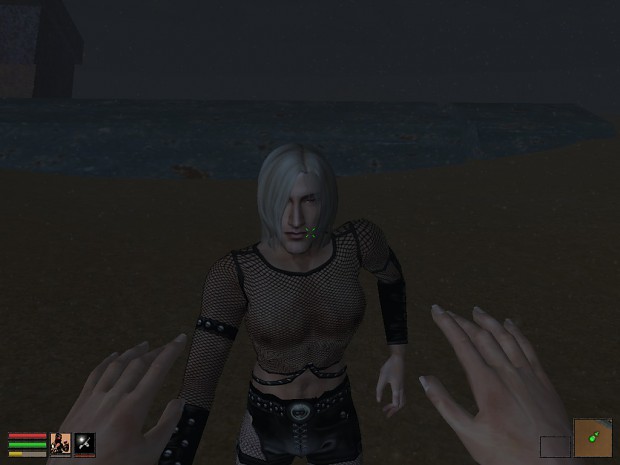 Future plans: As mentioned in a text in the mod, there is a mainland of the Wasteland with three distinct regions. One of them is an extension to the UBA territory and the other two are dominated by the Mercenaries and the Scavengers. These two factions were originally intended to be in Ashes of Apocalypse, as it was said in Clone Gaming Studios' interview back then. I intend to add them in, using existing in-game lore and what were their plans for the factions.
I will focus on one region at a time because of quality reasons. There will be a third storyline but it will not be made until the entire mainland is made.
The mod download: Here is the latest version of the mod. I hope you enjoy it.
If you have any feedback to give, please do it here Moddb.com
And I wish all of you a Merry Christmas and a Happy New Year!