The Gotta Get Going project is now on Kickstarter. If you want to be part of our project you can now get the Steam Smugglers game with a special price! Only for the first 200 people, you only pay 12€!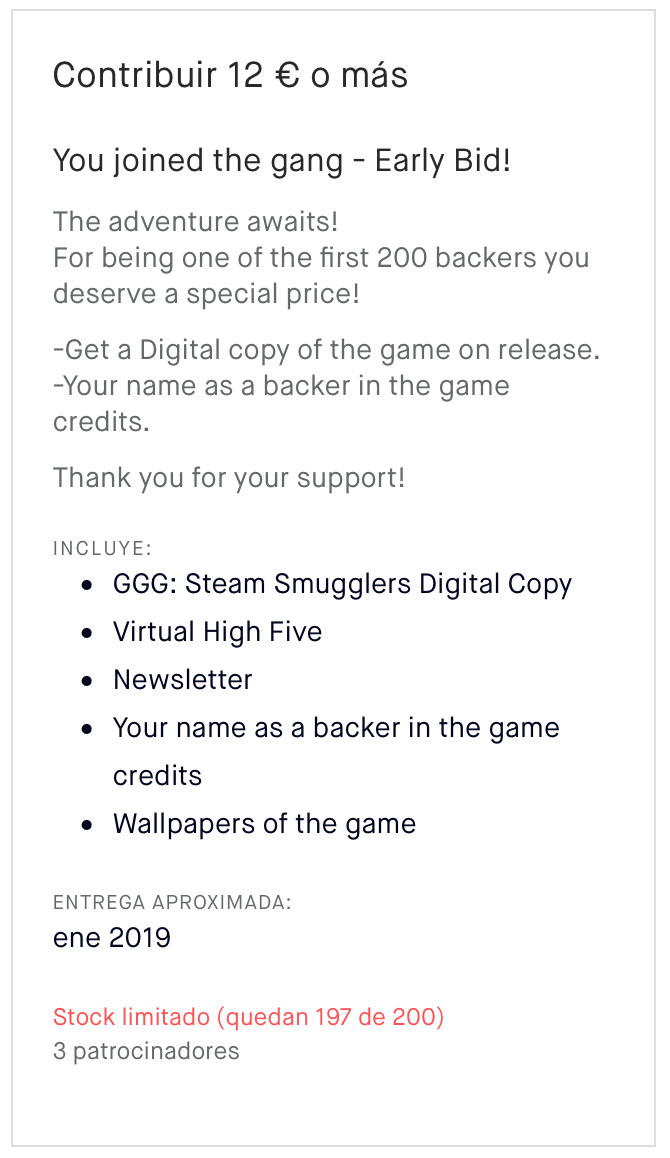 Follow the link below to see the project in kickstarter:
Thank you all for your support!